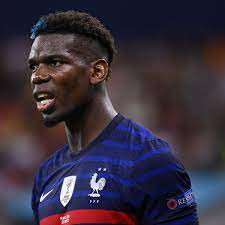 Manchester United's ace midfielder Paul Pogba is reportedly on an ongoing negotiation with the Ligue 1 giants. Still, at his peak, this elite human is currently being approached by a number of big names, and might possibly settle for Paris Saint-German. Will they seal his signature?
Manchester days of Paul Pogba
Coming into Old Trafford, this French star broke the English transfer record of 89 million pounds in 2016.
He remains the Red Devils worth a king's ransom purchase and has tremendously propelled the team to great heights although not securing any continental titles yet. From long-range goals to beautiful assists, crackerjack playmaking, this virtuoso is Manchester's, key man.
Paul has also maintained a professional, yet kink relationship with the current boss.
With his million-dollar contract almost ending, United could lose him for nothing in a year's time.
PSG at the forefront in negotiations
As Paul Pogba expresses his desires to clear the air and open new chapters in his career, Ligue 1 giants, Paris, wants to bite the bullet, grasp the nettle by bringing him to his homeland this summer.
Reports state that this team has already established contact with Paul's representatives on a good-to-go deal.
Final Thoughts
The Red Devils would have to ride on the coattails of the Frenchman's signature this summer or put his departure at risk. Would they squeamishly lose this ace for free?
We will now play the waiting game. We will bide our time, twiddle our thumbs, hold our breath, wait patiently. We will wait for the negotiation updates.