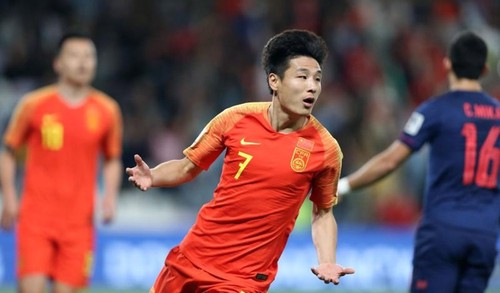 The Chinese Football Association (CFA) has informed its superstar Wu Lei, a professional football player from La Liga club Spanyol, that he has a corona infection and is undergoing treatment.
"Wu Lei has been shown to be a mild symptom of Corona and is being treated," the CFA said in a release on Saturday, citing struggling club Spaniol in La Liga, adding that "the Chinese Football Association is contacting Wu and his club directly and providing all kinds of assistance if needed. Is committed. We wish Wu a speedy recovery. '
According to Chinese news agency Xinhua, the popular Chinese footballer Wu Lei is in self-isolation at his residence in Barcelona.
Wu is the only Chinese footballer to play in the top five leagues in Europe. He was signed to Spaniol from the Shanghai CIPG in January last year. At the end of last year, the first time a corona infection occurred in Wuhan city in central China. Since then, the virus has become a worldwide pandemic.