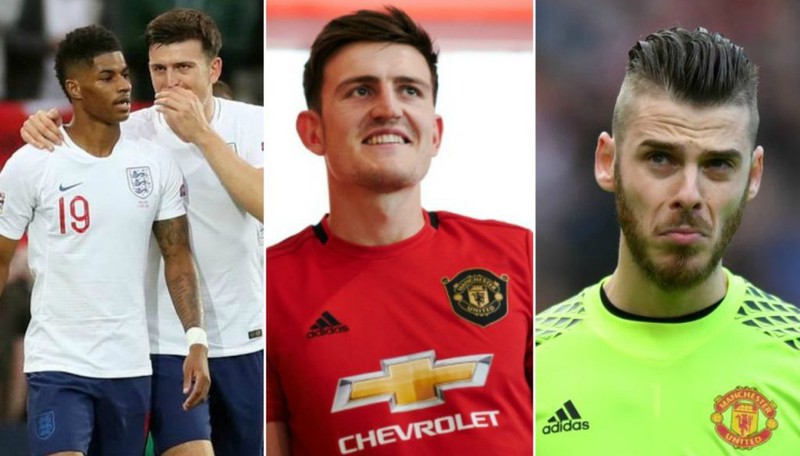 The title of this post is shocking right. I know.
---
Well, Manchester united have been quite active in the transfer window. They have solved the defensive issue with the addition of Maguire and Wan Bissaka. Upfront, they have added Daniel James and they look set to compete once again in the league. They look ready to reclaim the lost glories they are synonymous with during Sir Alex Ferguson era.
---
They have employed David Moyes, Ryan Giggs, Louis Van Gaal, and Jose Mourinho with the hope of replicating Alex Ferguson long term success. They have Ole Gunnar Solskjaer at the helm of affairs now and many see him as the long term replacement for Ferguson.
Well, I don't think so. I think he might be sacked this season or contract terminated on mutual agreement.
---
Signing David Moyes as Ferguson replacement was a mistake. Moyes is a decent coach who was able to keep Everton as a top half team for years, nothing more. Giving him a club of Manchester united size with average players spells doom. They got the doom they wanted. Ferguson can afford to use Rafael, Cleverley, and Macheda in a way you think they are world class. Moyes coming in believe they are actually top players and couldn't deliver. He got sacked.
---
Louis Van Gaal came in and got Manchester united playing exciting football. One thing is they conceded many goals. He made the top 4 in his first season and won the FA Cup in the second season and got sacked 2 days after winning the FA Cup. I feel if Manchester united had given Van Gaal enough support, he would have performed better. Lack of quality defenders and injuries caused his ouster.
---
Jose Mourinho was employed and I believe he was the best coach since Alex Ferguson left.
He won the community shield, Carling cup, and Europa league in his first season with Manchester united. He went on to make the second position in his second season which is the highest ever since Ferguson left in 2013. Many expected that should usher in more improvements to the Manchester united team. Well, that's not the case. Jose Mourinho 3rd season curse came on again as he started fighting with everyone. He got sacked and Solskjaer got in.
---
Ole Gunnar Solskjaer oversaw a stretch of 10 wins in his first 12 games with the remaining 2 ending as draws. He also defeated Psg with a makeshift Manchester united squad. That got many fans talking and boasting that they have the next Fergie, the next Zidane. What they fail to realise is Solskjaer only created a friendly environment for the team to play. He reinstated Pogba back into the team and everyone was happy. They got lucky on a number of occasions during their unbeaten run.
---
He got confirmed as a permanent coach and handed a 3 year deal. Things went awry after that. 2 wins in 10 games was the result. That's the worst record for any permanent Manager in their history.
Looking at some of the losses and even the wins, you can see that Solskjaer is tactically inept. He's just like Barcelona Ernesto Valverde. Stand and hope the players get a goal or the opposition makes a mistake. Valverde was lucky to win the La Liga last season due to A.madrid and Real Madrid poor form. This is the premier league and you have like 6 contenders for the top four position with atleast 4 contending for the title. All of them can't afford to lose form at the same time. If they should all lose form, we might see a Wolverhampton Wanderers as champions of the 2019/2020 EPL and not Manchester united.
---
The players are available now, you need a better coach to take you to the top.