When you play with Ronaldo on your team, you are already 1-0 up. Zinedine Zidane
The best player I have ever played against has to be Ronaldo. You cannot afford to take your eyes off him. Gerard Pique
Ronaldo is always there scoring goals in all the games and taking part in his club and national side. He has been doing that for many years and whether he is at his peak or a bit below, it makes no difference. Lionel Messi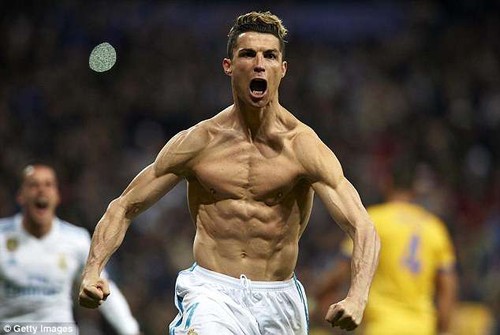 Fast, Dynamic, Unpredictable, good on both feet, flair, dribble, determination, strength, heading, agility, stamina, high work rate, technical. This is Cristiano Ronaldo.
Marcelo plays the ball long, Ronaldo pursues the ball down to the left of Juventus post taunting Buffon before passing the ball to the incoming Lucas Vazquez whose shot got saved into Carvajal path. Carvajal creates space for himself and crosses the ball to Cristiano Ronaldo. The rest is history.
An overhead kick, a shocked Buffon, a standing ovation from the Juventus fan. That is one of Cristiano Ronaldo magic.
Let's take a peek into Cristiano Ronaldo and my love for him.
Football is my favourite sport and being an Arsenal supporter, I loved Thierry Henry until the 2006 UCL final against Barcelona where he lost a number of chances that would have won the game for Arsenal. He even angered most Arsenal fans by leaving for Barcelona. Henry already around 29 to 30 years of age then is being plaqued by injuries. A new love was borne. The Ronaldo love.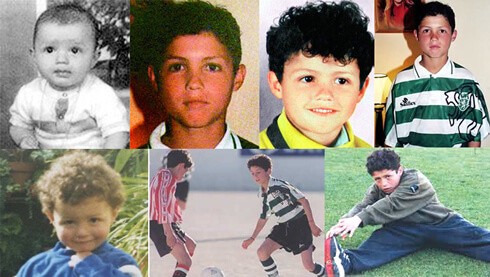 Born on 5th of February 1985 in Madeira, Portugal. He came from a humble background with an alcoholic father. However, he never let this disturb him on his way to greatness. He started playing amateurly at the age of 7 for Andorinha a local football team based in Funchal. His father being a kit man at Andorinha means he has little problem settling into the club. He spent two years at Andorinha before moving to Nacional where he played amateurly for two years before signing for Sporting Lisbon.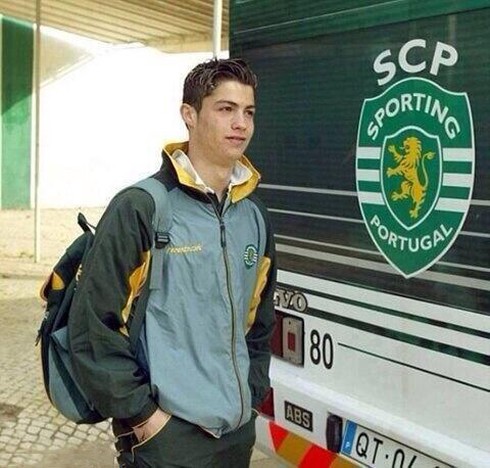 Sporting Lisbon decide to sign him after he passed a 3 day trial with the club and was subsequently enrolled at the club football academy. Ronaldo believing in his ability to play at the biggest stage resolved to stop schooling in order to focus on football. Everything was going fine until 1997 when he was diagnosed of a racing heart. This later proved to be a minor problem in his journey to greatness as a heart surgery was performed to rectify the problem. Having played for Sporting youth teams including their B-team. The then Sporting Lisbon manager who was impressed with Ronaldo talent decided to promote the young Ronaldo to the first team. The 17 years old Ronaldo did not fail to impress in his debut against Moirense in October 7 2002 as he scored a brace in the 3 nil win. This further endears him to the heart of the manager and other team players. The club already knew they have a gem in their ranks. Throughout the season, elite clubs like Arsenal, Barcelona all courted him.
His breakthrough was in the friendly match against Manchester united. He was so impressive in the match that the Manchester united players persuaded Alex Ferguson to buy him. They all wanted him at Manutd. Who doesn't love a youngster that provided 2 assists and dazzled the fans?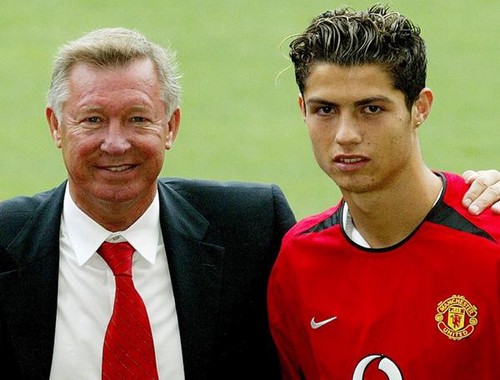 That was how Ronaldo joined Manchester united for £12.24 million on August 12 2003 and was given the No 7 jersey won by many of the club greats such as David Beckham, Cantona, George Best. Ronaldo knowing the weight of the number given to him did not fail to deliver. His debut against Bolton was met with a standing ovation when he was subbed in which shows the huge task ahead of him. He had to wait for four months before his first goal in Manchester united shirt. The floodgates opened. Winning the FA cup in his first season set the tone for what to expect from him in his second season.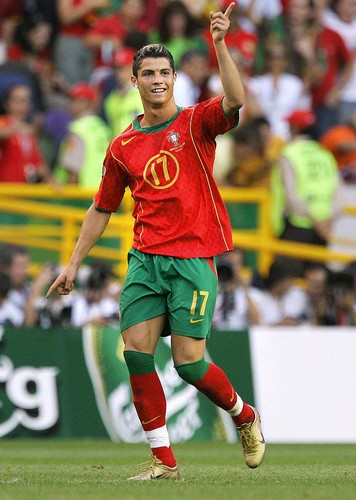 The 19 years old Ronaldo was selected in the Portugal team to compete at the Euro 2004 on home soil. He helped Portugal to the final with 2 goals and 2 assists which earned him a place in the team of the tournament. That was Ronaldo making waves as a teenager. His time at Manchester united was laden with trophies, personal awards and memorable moments. Brace against Arsenal, Winning Champions league, Ballon d'Or, world player of the year are some of the memorable moments.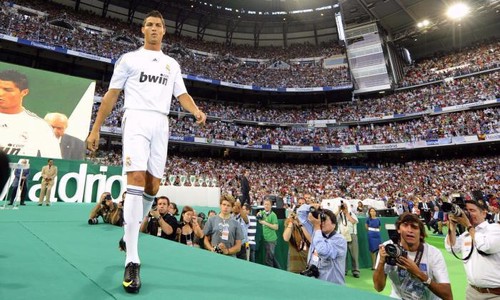 This numerous feats sealed him a world record transfer to Real Madrid. A world record fee of £80 million was enough to price the 24 years old Ronaldo from Manchester united. Over 80,000 fans attended the unveiling and the new Ronaldo was born. He was handed the number 9 jersey due to the presence of Club legend Gonzalez Raul who wore the number 7 jersey at that time. 33 goals in his first season for Real Madrid and an ankle injury that kept him away for over 6 weeks means that he went trophyless in his debut season in La liga. 2010-2011 season saw club legend Gonzalez Raul leaving the club and the number 7 jersey was ultimately claimed by Ronaldo. This proves the magic number as he scored a total of 53 goals capped with the Copa del rey cup. Reaching the peak is what great players dream of. Ronaldo set a new personal record by hitting 60 goals and winning the Spanish league with Real Madrid with a record of 100 points.
Years passed, records shattered and recreated, 2013-2014 season came with Ronaldo helping Real Madrid win the La Decima with 17 goals in 13 UCL matches. Their 10th Champions league that has eluded them since 2002 came with help from the boots of Cristiano Ronaldo. 2016-2018 saw Ronaldo winning the Champions league 3 times in a row. Definitely not a bystander or benched player. He was the highest goal scorer in the season just as he has been for the past 6 seasons. He is currently Real Madrid highest goalscorer and has a record of equaling a goal every match in his overall stats at the club. Mention any other player that can achieve that with constant goals.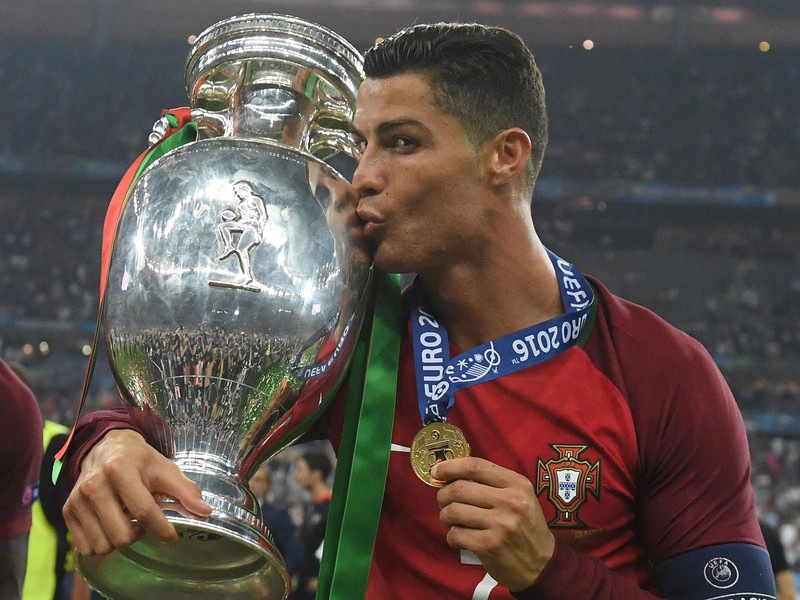 Not a player to be known for his club exploits alone, Ronaldo excelled at national team level too. Made a captain at 2008 at the request of the Portugal FA president, he oversaw Portugal winning the European championship 8 years later. He is also the highest goal scorer for Portugal.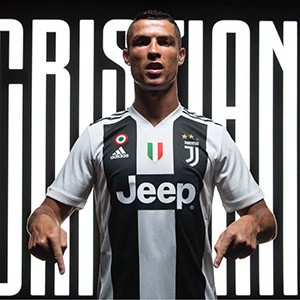 4 Uefa Champions league trophies, 4 Ballon d'Or, countless golden boots saw Ronaldo leaving Real Madrid to join Juventus in a €100 million transfer. He always wanted more. Never satisfied with his current level. The Italian Seria A came alive, Juventus shares rose, social media followers increased. That is the Ronaldo effect.
Ronaldo was a success both on and off football.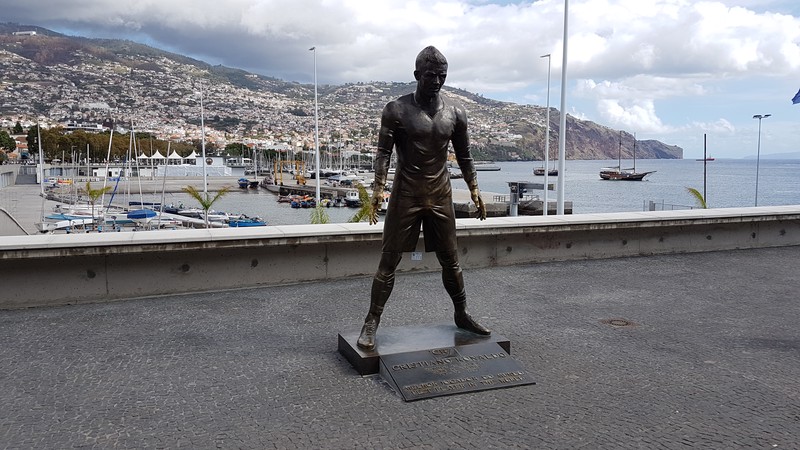 Easily the most marketable and recognized footballer of this era. Ronaldo has many sponsorship deals raking in millions of dollars with deals from Nike, EA sports, PES coming in. His social media followers was huge entering millions of followers in their hundreds. He has a galaxy named CR7 his famous brand name. After the triumph at Euro 2016, the Madeira airport was renamed Cristiano Ronaldo International airport. 2 wax work, museum, statue, bust, presidential award are some of the offline success recorded by Ronaldo.
A sportsman with a heart of gold who does not drink alcohol partially due to the death of his father who died from liver problem arising from alcoholism.
A father of 4 known for his philanthropic nature has contributed over 3 million dollars for charity. 2015 saw him named the most charitable sportsman. On winning the 2016 champions league, the bonus he got worth €600,000 was donated for charity.
There will be ups and downs in life and Ronaldo has his downs. Issues with fellow teammate Wayne Rooney while at Manutd and the recent tax evasion case with the Spanish authorities where he had to pay $21 million dollars as fine.
A look at Cristiano Ronaldo statistics will amaze even the non-football fans.
571 goals and 201 assists in 760 matches for clubs and 85 goals for Portugal in 154 matches. That's a whopping 656 goals for a player who hasn't show sign of slowing down. He is also the highest goal scorer in the Uefa champions league with 120 goals in 153 appearances. No-one will want to bet that Cristiano Ronaldo won't reach 700 career goals and maybe 800 before signing off.
His record at Real Madrid is jaw-dropping. 450 goals in just 438 matches means he equals 1.03 goals in every game. He easily surpassed closest player Raul who scored 323 in 741 matches. What a players you say?
Honours
Let's start with club honours.
Portugal Super cup 1x
English Premier league 3x
Fa cup 1x
Capital one cup 2x
Community shield 2x
Uefa Champions league 5x
Fifa club world cup 4x
La Liga 2x
Cop del rey 2x
Spanish super cup 2x
Uefa super cup 3x
European championship 1x
Individual honours
Fifa Ballon d'Or 5x
Fifa world player of the year 1x
Uefa Europe best player 4x
Europe Golden boot 4x
Fifa puskas award 1x
Top scorer award 16x
PFA player of the year 2x among a number of other personal honours which includes the goal awards, sport writers award, presidential award and so on.
You can enjoy some compilations of Ronaldo best moments
With his Talent, Hardwork, and Dedication, Cristiano Ronaldo is easily the most complete player the football world has ever seen and thus my favorite athlete.
References : Transfermarket, Wikipedia, Ronaldo7, planet
Let me know what you think about this.