It's super sunday and football fans are ecstatic. There are a number of epic clash to spice up your weekend.
Manchester city vs Manchester united
Ac milan vs Juventus
Boca Juniors vs River Plate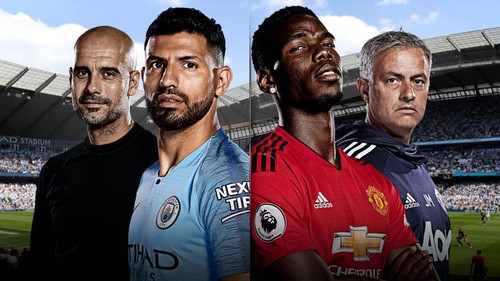 For many, especially the Premier league fans, the Manchester derby comes into mind today. It's a game of 2 contrasting teams/figures. The citizens facing the red devils. Pep facing Mourinho.
This is the Manchester derby and I don't need to tell you the significant of this match.
With 11 matches played so far in the league, Mancity are leading with 29 points, 2 more than nearest team Chelsea and with the most goal scored. 33 goals in 11 matches despite drawing blank against Liverpool at Anfield. Manchester united are languishing in 8th position with 20 points in 11 matches and 19 goals scored.
Mancity will hope to continue their good form by brushing aside a resurgent Mourinho side that have claimed 3 wins in 3. That includes a win on the road against Seria A giants Juventus.
Match Preview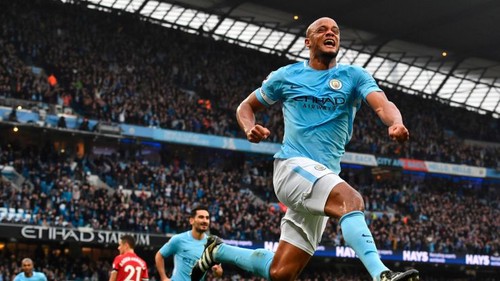 Do you love beautiful, possession, tactical, passing football. If you do, come watch Pep Guardiola Mancity. Watch as Ederson passes from the back to Walker who in turns gives Fernandinho. The rest is story. Beautiful football on display and the best in the league presently.
Despite Kevin De Bruyne injury, the quality in the team have seen them through some tough matches. 33 goals in 11 matches and conceding just 4, they are in form and ready to crush any team that comes their way. The team is an upgrade of the squad that threw away a 2 goal lead against united last season.
Benjamin Mendy, Aymeric Laporte and Riyadh Mahrez have settled into the team. They have proved so far that they are first team players and deserve to wear the citizens jersey. After a slow start in Manchester city colours, Riyadh Mahrez has gone to record 4 goals in 10 matches for the citizens in just 5 starts. He will be looking to add to that tally and be a thorn on the united defense. A creative and skillfull player who tends to drift wide from his right wing position will be crucial in Mancity bid to unsettle the united defense.
Pep Guardiola will likely opt for the same lineup that started against Tottenham and hope to finish things quickly in order to consolidate their position at the top of the table. Manchester city in their usual self will have the bulk of the position. How they utilize this possession will determine the outcome of this match.
STRENGTHS
Manchester city are strong in almost all the departments. The in-form Sterling will be a decider in this match. Pacy and direct he's going to give Ashley Young a problem. David Silva will hope to bring his key pass boots along. He will be looked upon to provide the key pass that will lead to a goal or two.
Other players that can prove a difference include Ederson and Mahrez. Effective ball distribution from the back is the bed rock of city play and they will hope Ederson can do that well today.
WEAKNESSES
Benjamin Mendy- Forget his 5 assists int he premier league this season. Mendy has been shaky defensively. Often found out of position as seen against Tottenham to overlapping. He's a weak point for the improved citizens defense. Manutd will want to exploit his position to break away which might lead to a goal.
Fernandinho- Imagine Jorginho at Mancity or Busquet. If not for Gundogan injury, this is a match the German would have started at the expense of the less tactical Brazilian. Poor passing range and positioning often lead to break in Mancity play thereby gifting the opposition the ball at key areas on the pitch.
---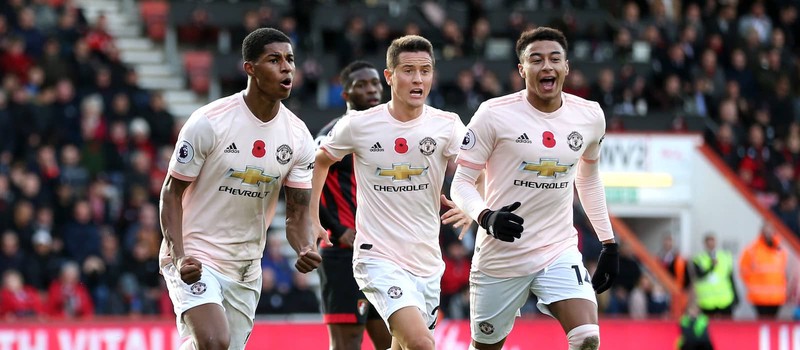 Some call it form, others call it luck, but the truth is Manchester united team spirit and determination is growing with every game. Securing valuable points from losing position against Newcastle, Huddersfield, Chelsea and most recently Juventus is a thing any coach will be proud of. Doing the same against Mancity is not new to them. they did it at Etihad last season when they won the derby 3-2 from 2-0 down.
Despite a run of good results, the less than inspiring football on display by the Manchester united team is a source of concern for most united fans. Playing against a Mancity side that prefers to keep much of the ball and boss around looking for an opening, Mourinho will like to keep things tight at the back while looking for counter attacks.
A lineup and formation similar to the one used against Tottenham is likely to be utilized. this will afford Manutd to break away ont he wings due to the presence of the pacy Rashford and skillfull Martial. While holding the ball, they can utilize the creative Mata and long range passes from Pogba to split the Manchester city defense.
Losing this game is not good for Manchester united. That means they will be 12 points off the top of the table and further adrift of the top four spot. Manutd will be hoping for a win or settle for a draw which will keep them at pace with other teams.
STRENGTHS
Mourinho will be hoping De gea is in top form today to thwart the citizens goal efforts. Another key player to watch for is Luke Shaw. His runs down the left flank is dangerous and will definitely keep Walker on his toes. Walker will be wary of the runs and won't want to overlap too much.
Mourinho plan b- Who doesn't love the Mourinho rush hour. The moment when Fellaini comes on and Young starts playing the long balls into the penalty box. They did it against Juventus and they can do it against Mancity
WEAKNESSES
Defense line- Conceding 6 goals in their last 4 matches and 18 in the last 11 league matches is not a good defensive record when you want to play a free scoring team like Manchester City. A couple of clinincal finish from Aguero and Mahrez would have ended the game before plan b comes on.
---
This match promise to be one full with goals and intrigues. The only thing I can do is sit back and relax while watching the Manchester derby.
Let me know your thoughts below.