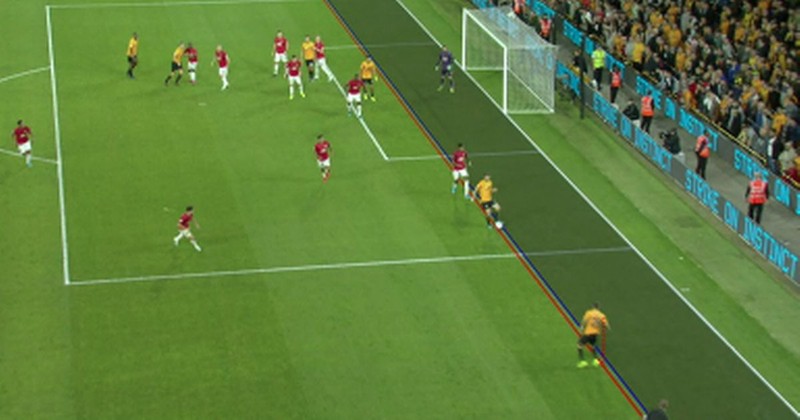 I read the news 2 days ago where it was revealed that FIFA is looking into the possibility of having robots replacing Linesmen and other officials on match day. It is really surprising that anyone can think of that.
---
---
Let me tell you, I miss the old officiating. I miss those last kick of the game goal, I miss the tension in the air. Those are what we fans love to see and it is sad that technology is about to take it away.
---
Frank Lampard ghost goal against Germany made the call for better officiating more pronounced. Many suggested that the referee should be allowed to view a replay of any uncertain incident. Goal line technology came and I must say it has been a huge success. You don't even need to wait 2 seconds before the referee confirms if the ball scored or not. The referee is notified once the ball completely crosses the line. This goal-line technology have been crucial in matches like Arsenal vs Bayern Munich where Ozil goal was saved by Neuer having crossed the line, Manchester city vs Liverpool in the league and also in the community shield. Stones and Walker had to do a goal-line clearance in both situations. There is no time delay and the referee simply waves play on once there is no vibration. That's the only good side of technology that I know.
---
The other bad part VAR has divided most football fans. Inconsistent and inhumane many will say. Let me give you an example of a bad side of VAR. Ruben Neves goal against Manchester united is surely a contender for goal of the season. The technique, posture, and the eventual goal deserves all the celebrations you can think of. Well, that celebration was cut short because of VAR check. It is a really sad thing when you hope to dance with the corner flag only to see the Referee blow the whistle that VAR check is on.
---
Another case is the Nigeria vs France match in the Fifa Women's World cup. The French Women's team got a penalty which the referee initially waved play on. VAR checked and believed it is a penalty kick which result in the Nigerian defender Ebere getting a second yellow card followed by red card. The penalty was missed by Renard and another VAR review came. Goalkeeper Nnadozie got a yellow card with Renard taking the penalty again and scoring this time around. A sending off and a yellow card all courtesy of VAR.
---
Before you come for my head, I know rules are rules but we need to be human at times. We are not created perfect and in our quest to be perfect, we will miss so many things. Nigeria vs Argentina match saw a Rojo handball not deemed fit to be a penalty meanwhile same scenario played out in the Portugal vs Iran match in that same World cup. VAR shouldn't come into everything. There was the referee before VAR and they did their job pretty well. We need something human and not machines.
---
We are still not satisfied with VAR and you are thinking of robots as Linesmen.
---
That is how it starts and soon you will see Robots have their own leagues, Champions League, and World cup. The world will turn Matrix and we will be looking for our NEO to save us. Enough of all this technology this and that. VAR and goal line technology is okay. Disband the rest.