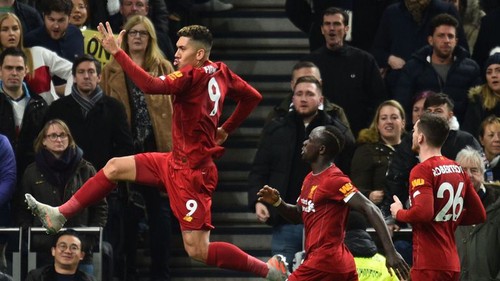 Liverpool are the most in form team in Europe top 5 leagues this season. They have dropped just 2 points in their draw against Manchester united at Old Trafford. 21 matches have been played so far and they lead with 14 points with a game in hand. If it is possible, the FA should hand them the trophy already. I don't see them losing the league this season.
---
Their Champions League success gave them a new found belief and they just look unstoppable. They also look to break a number of records which include the much known Arsenal invincible. They could also win the league with the total points ever. Klopp is doing something wonderful at Liverpool. This is just like Pep Barcelona era where he dominated everywhere. Liverpool are also strong favourites to win the Uefa Champions League and who knows Klopp might just win it the second time in a row. There is no stopping them. Their defense is rock solid and they have conceded just once in their last 11 matches.
---
I feel sorry for Arsenal fans because our invincible record is at stake. I look at who can stop this current Liverpool side and I think it's only Manchester city that can stop them. I hope they just lose one game to preserve our record. You can win the league in style and break other records but Klopp please lose just one game.
Arsenal
Pro Emery era is going fine so far. The players are adjusting to the new coach Mikel Arteta philosophy. I don't expect much this season due to inactivity in the January transfer window. I hope Kroenke release money for him to improve the team. The main focus should be the defense and a new Center midfielder. Xhaka can be sold and a top center midfielder bought. The defense is one part where the gunners need a total overhaul. Raul Sanllehi and Arteta need to do a lot of work there. If you can get a goal, then make sure you defend it well.
---
The gunners won't make top 4 this season but can make the UCL by winning the Europa League. I wish the gunners best of luck.