I was having a few putts on the mat in my kitchen this morning. I do this sometimes to improve my putting stroke. The old adage rings so true, "driving for show, putting for dough". Never was a more apt phrase been coined about golf. Yet, so many avid amateurs like myself dedicate little or no time to their putting technique. If you think about it logically, that makes no sense at all.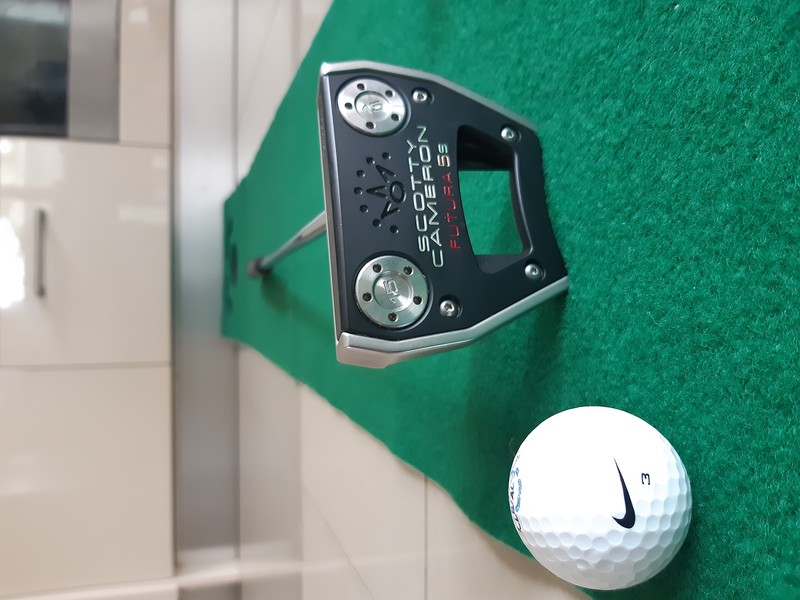 Taking a par 72 golf course with four par 3s, four par 5s and ten par 4s, a PGA professional will generally hit approximately 12 drives, 25 to 30 irons/wedges/hybrids/woods and the rest are putts. 22 to 26 putts on the hottest of hot putting days. Usually though, they are looking at high twenties or low thirties. That's a lot of putts. They are very much aware of this fact. As such they dedicate a lot of time to putting and many will have a specific putting coach.
Now let's think about the average duffer. It's likely he has never played a round with fewer than 36 putts, if his handicap is above 16, like me. I am currently playing off 18.3. I would say it's not unusual to have 40 putts and over in a round. So when you are signing for that 95 stroke round, which you are reasonably happy with just think about the fact that 42% of those shots were with the short stick.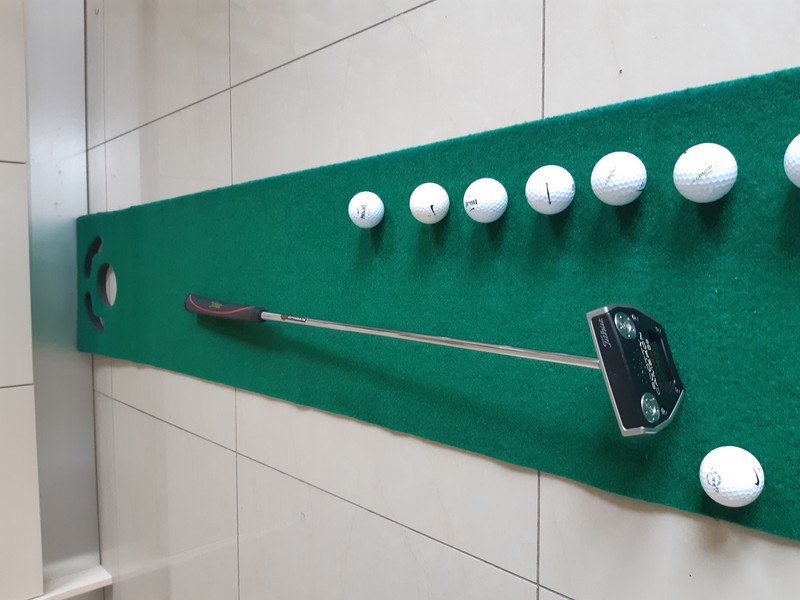 It is by far the least practiced with club in most amateur's bags, yet the reward for mastering the skills of putting are huge. The next time you head to the driving range, have a look at how many people are practicing their putting stroke? Very few I would say. The majority will be in a bay bursting their bucket of balls with their driver, happy in the knowledge that the guy in the next bay has noticed some of the big hits out past the 250yard marker. News flash lads, the guy in the next bay couldn't give a sideways shite if you hit it 30 yards or 300 yards. He is there to improve his own game and likely had not noticed what you are hitting or not hitting!
The range should be used to use every club in the bag and if you think about it, the majority of the time should be on your short game. Chipping and putting. That's where the scoring is. We've all nailed a drive into the middle of a fairway, only to walk away with a double or worse. That right there is down to a bad short game. The only way to improve it is just like every other sport, practice, plain and simple.
The funny thing about putting is that there is no excuse to not practice it if you are playing to compete and win prizes. You can literally practice anywhere you have a carpeted room or even a mat. Have neither? Don't worry, you can pick up a putting mat with a standard golf hole cut out for around €20.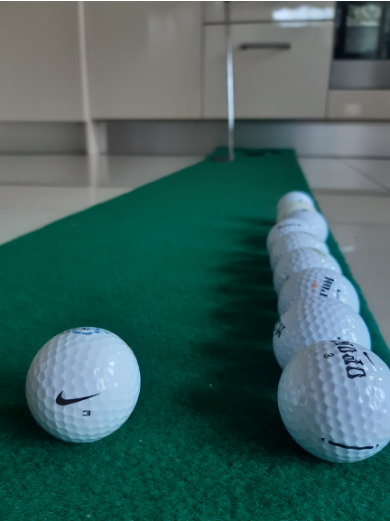 So forget about the 280 yard drive or the lovely draw on an iron shot. Go practice your putting. Practice 6 footers over and over and over again. Then when you stand over these on the course, you just think to yourself, I knocked 20 of these in in a row yesterday. This is a piece of cake. Step up. Line up. Knock it in the hole. Write down your par on the card and move onto the next hole with a smile, not a wince.
Do you golf?
Do you practice?
If so, do you practice your putting?
I'd love to hear about it below.
Peace Out