This weekend we have golf on either side of the Atlantic. The European tour heads to Denmark where the "Made in Denmark" tournament goes to Himmerland Golf and Spa Resort, with a prize fund of €3,000,000 on offer for the runners and riders.
This event is one of the newer ones on the tour. The players first plied their trade across these lush Danish fairways in August 2014. This gives us an advantage when trying to see who might go well here. Firstly they use the same golf course here every year, with the exception of last year, when they opted to play at Silkeborg Ry Golfklub instead. This year however, we are back to Himmerland, so we will pay particular attention to 2014, 2015, 2016 and 2017 when we are sizing up the field.
I will look to give my tip at each level. I'll give one lower odds favorite who I think will go well. I'll then give one middle of the road player, and finally a couple of longer priced players who I think may do OK around this golf course.
Himmerland Golf and Spa Resort
This is an overhead view of the golf course the players will be playing this Thursday, Friday, Saturday and Sunday. It looks pretty short with some quite open spaces, so scrambling should not be too difficult. I would expect a winning total in and around -18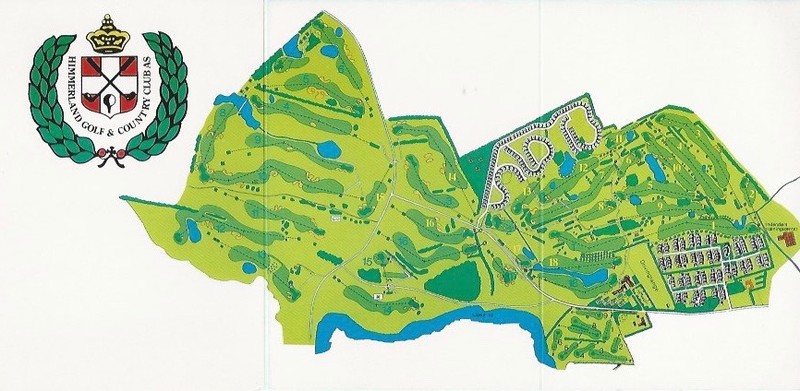 If i ever make it to Denmark, this little gem will be on my itinerary. I can just imagine myself hacking around this track, pretending that I can hit a golf ball better than my 19 handicap suggests!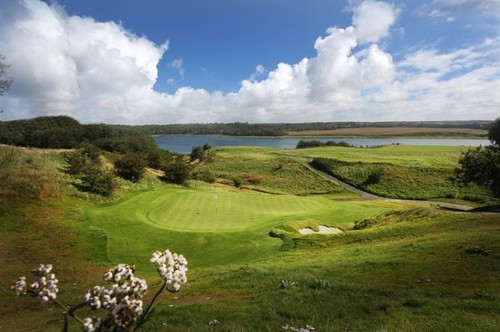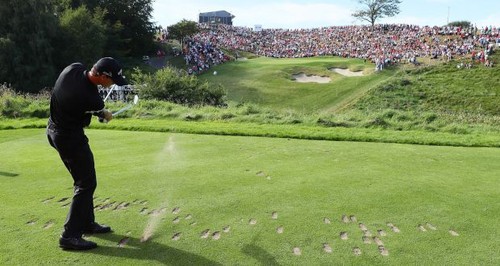 My Picks to do well this week
Matt Wallace 15/2
Matt Wallace is a 29 year old golfer from England and he is playing some of the best golf of hos life right now. Golf more than any sport is a momentum sport and if Matt gets off to a good start and his putter is hot, he will be hard to stop.
His odds are too short for me, but I would expect him to be in contention on Sunday evening and he has every chance of winning this one. He won this competition last year, however as mentioned earlier, that was at a different golf course, so read into that what you wish.
Aside from that though, he is 3rd in the European tour right now and he is hot of an incredible third place finish at the US PGA on one of the hardest courses in world golf, Bethpage Black. Only ultra big hitters Brooks Koepka and Dustin Johnson could outscore the Englishman.
My one concern is that the exertions of Bethpage Black would take a mental toll on golfers, such is the difficulty of the course, so I think Matt will place in the top ten this week, but may fall just short of winning this golf tournament. With that in mind, I have not put a bet on Matt this week.
Victor Dubuisson 25/1
Victor Dubuisson is a fantastic golfer, and I feel a return too top form is not far away. Tee to green he is getting back towards his best, and once some putts start to drop, I feel a top 7 finish is close for the enigmatic Frenchman.
If Victor can plot his way around on Thursday and Friday and make the cut, and stay within 3 or 4 shots of the leader, I think he has every chance to feature coming down the stretch on Sunday evening.
He has been solid in the four European tour starts since the end of March, making the cut in all four events and signing for finishes of 10th/30th/11th/23rd. So, he has been there or thereabouts and is showing consistency.
Maybe this week is the week that Victor Dubuisson is back on the radar of world golf. It doesn't seem like too long ago that he was swaggering around GlenEagles in 2014 helping Europe to a 16.5 to 11.5 Ryder Cup victory. He contributed an impressive 2.5 of that 16.5 total, and only played three games over the 3 days, so he was unbeaten. It would be nice to see him get back to those levels again, and maybe this week will offer that springboard for him.
I have an each way bet place on Victor.
Lucas Herbert 66/1
This young Autralian golfer makes this Irishman feel very old when I look at his date of birth of 5th December 1995!
There is something about the way the 23 year old Australian native has been playing recently that makes me believe that he will feature this week. I can see him going low in one of his first two rounds, and making the cut. Then it will be a test of what the young man from the state of Victoria in Australia has between his ears. Too often, we see younger players wilt under the pressure of being in with a chance of winning a golf competition. The arms and body just tightens up a little bit. I know this, as I play competitive golf most weekends, and sometimes when you know you're in contention, the head goes and the body tightens up.
Lucas has made the cut in the the last 4 golf competitions that he has played, including the US PGA at the rock hard Bethpage Black. If he can successfully plot his way around there, then this golf course will not trouble him too much.
I have a small each way bet on Lucas to win here.
Bradley Dredge 80/1
Sometimes in golf, we hear people say that this hole "suits a players eye" or a certain golf course suits a players eye. I think that this golf course suits Bradley Dredge's eye. The 45 year old Welshman has played this golf tournament every year since it first became a regular installment on the European tour back in 2014. In 3 of those 4 starts, Dredge finished 2nd twice and 6th another time.
He is coming into this golf tournament with bad form having missed the cut in his two previous starts. So, he is flying below the radar a little, and I believe that 80/1 odds represents excellent value, and I have placed an each way bet on him to finish to win this golf tournament. If he can manage a top 7 finish I will be paid out on the each way portion of the bet.
Thanks as always for reading.

Peace out.