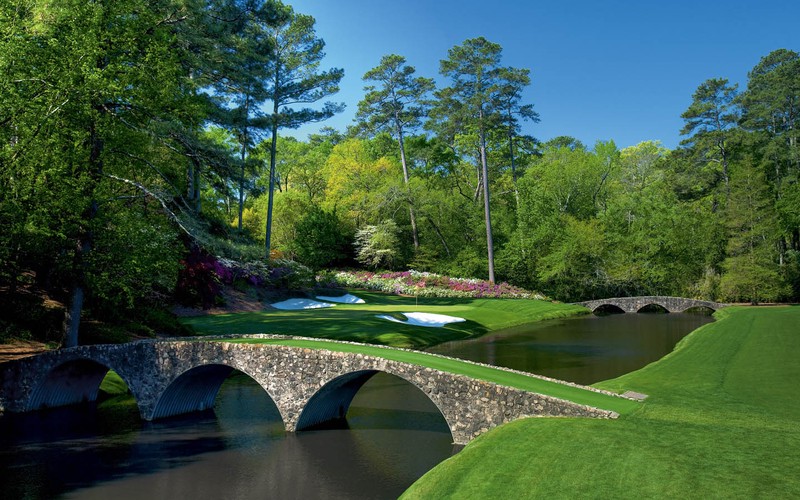 For the golf lover, there is nothing quite like the build up to the first major championship of the year. All of a sudden the par 3 competition is upon you on the Wednesday night as players let their wives, kids and others hit some shots around the short 9 hole par 3 course at Augusta. It is the calm before the storm and no one really wants to win it as it is believed to be a curse. No player has ever gone on to win the green jacket on Sunday after winning the Wednesday curtain opener since the Masters first began in March 1934. Golf is already a mental minefield, so the last thing any of the top players need is another thought bouncing around their head. So, with the exception of maybe Padraic Harrington who has won this 3 times, you don't often see the top players looking to win this, it is just a formality and a bit of fun before the real deal begins.
Thursday comes with all the excitement of Christmas morning in a houseful of children. Who will we see slipping the green jacket on come Sunday evening? Will anyone melt down on the back 9? Will we see a late surge through Amen corner? Will a form player prevail or is a shock on the cards? Questions abound as we lap up the kaleidoscope of colours we've grown accustomed to around Augusta National. The pink and white of the azaleas are a feast for the eyes, as the lush fairways wait anxiously for the worlds best players to toil tirelessly for the biggest prize in golf.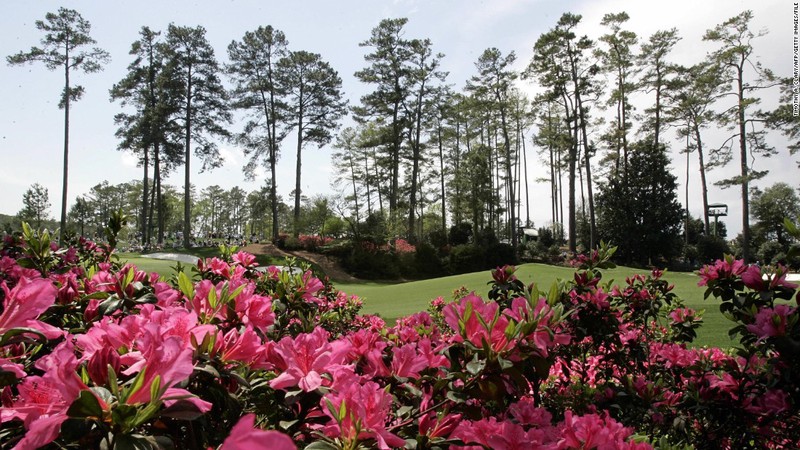 Even those who have no interest in golf will be familiar with the scene that is Augusta National Golf course sitting 144 miles away from Atlanta in the US state of Georgia. This pristine golf course is what Wimbledon is to tennis; what Wembley is to footballers.

A nod to the past
One of the nicest things about the Masters is their appreciation of history and of the golfing great of yesteryear. Not only do they allow, previous winners of a green jacket to return to this golfing amphitheater each year, but they also include three of the greatest golfers ever to play the game to drive in the competition each year. I am of course talking about the three amigos Jack Nicklaus, Arnold Palmer and Gary Player.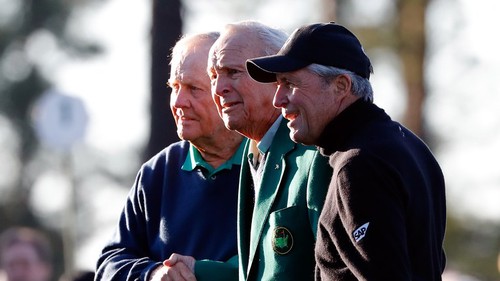 with the passing of Arnold Palmer in 2016, there are only two of the great three left standing, but they are still very much part of the build up to the Masters, and again drove off the competition this year. Many a ding dong battle they had around the Augusta course throughout the 1960s and 1970s. I wonder how they would fair against today's top players if they had the same equipment and conditioning as the modern players enjoy? I have a funny feeling they'd do just fine. In fact, I think there's a good chance that they would dominate many of today's best players.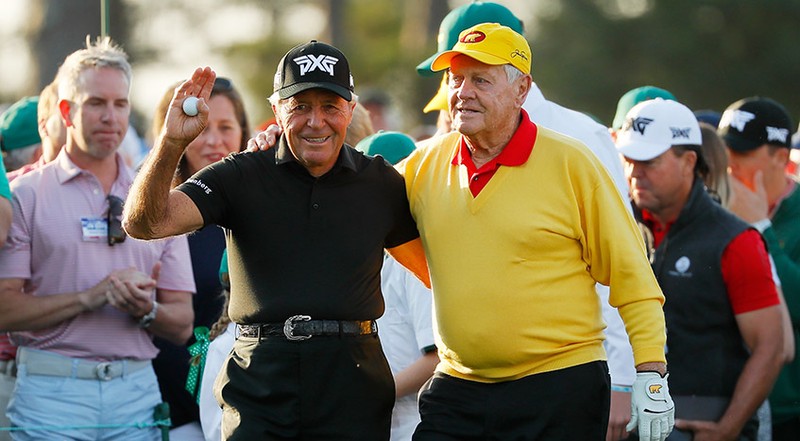 Rory's year
As the golfing year begins each year, I keep a close eye on the golf in the lead up to the Masters. Who is hitting the ball well? Who's putter is hot? Which players traditionally do well around here, despite their form coming into the tournament? It was all pointing towards one man - a fellow Irishman.
I was adamant that Rory would finally complete the allusive career grand slam this year. He had built his year around the Masters. Rory played less competitions than he usually would, with the assumption being that he was trying to keep himself fresh for Augusta. He had finished fourth/fifth/fourth/second/sixth/first respectively in those competitions. I discounted the recent Dell match-play in my appraisal, as it is not a standard 72 hole competition. His driver was white hot at the moment. He knows Augusta intimately at this stage. His putting was looking more and more assured and he was knocking around on the Sunday of every event he entered. But, most of all, his temperament after bad shots was far more composed. That for me is the young Ulsterman's fatal flaw. He allows a bad shot or a bad hole to unsettle him completely and instead of bouncing back from a bogey with a couple of birdies, he often has 2 or 3 poor holes in close succession, as he struggles to put the bad shot or hole out of his head - at least that is my reading of the situation.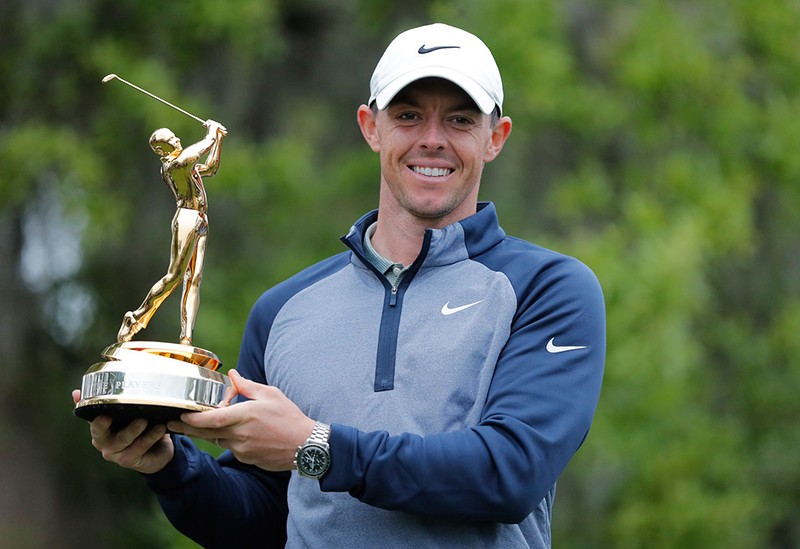 Others made it to my short list too including Poulter, Woods, Woodland, Fleetwood and Fowler and many of those guys faired quite well in the end, but my main bet went on McIlroy to win. The odds were short at 15/2 when I backed him, but at the time, I though that it was great value. Even when that shortened to as low as 6/1, I still saw value in it, such was my conviction that he would win. In the end I got it all wrong, just like McIlroy, but I was glad to see how things panned out in the end. This year's masters was all about one man, a prodigal son of sorts, none other than Tiger Woods.
Tiger's Fairytale
There's not much I can write about Tiger that has not already been written. The enigmatic American has filled column inches for time immemorial. From the dizzying heights of his early career, to the moment where it all came crumbling down; all the way to that awful mugshot photo that was beamed around the world, when he was at his nadir. I will not even share that photo here, as I disagreed with it being leaked - sometimes the media goes too far in my opinion.
Along each step of his journey, journalists, analysts and golfing enthusiasts around the world have poured over every facet of his life - I guess that is the price one pays when stepping into the limelight more often than not.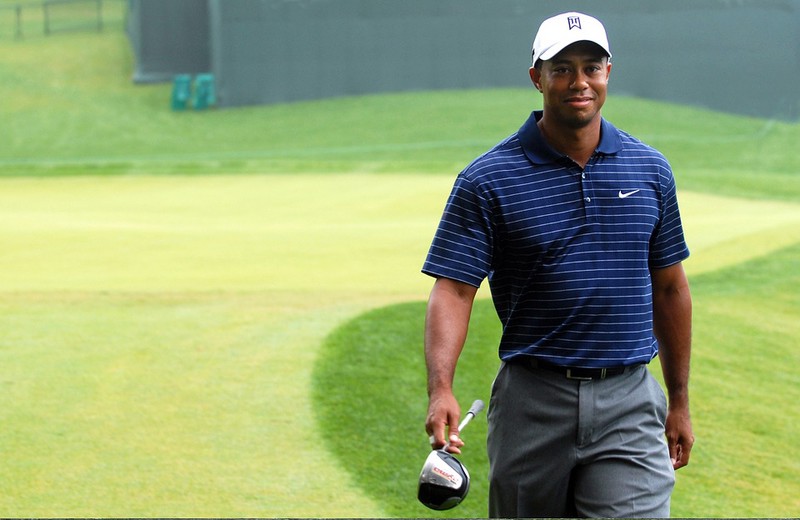 As with so many who embrace the allure of the spotlight, the wolves are waiting in the dark to knock you right back down to earth at the first opportunity, and so it proved with Tiger. Sponsors fled for the hills, his once golden persona was sullied seemingly irreparably and he must have felt all alone all of a sudden, and then his magic power, that unbelievable golfing ability left him too through injury and demons alike. At the same time, young guns like McIlroy, Spieth and Johnson were entering the golfing pantheon and Woods epitaph of sporting ability was being written in earnest by anyone with pen and paper.
Sure, he had won 14 majors, but he was done. Spent. That was how the script was looking. he was now sitting outside the top 1000 golfers in the world in the official rankings. Obscure golfers from every corner of the world were now deemed better golfers, at least according to the official world rankings. Were you to ask just about anyone back then, if within 2 years, we would be talking about the possibility of Tiger winning another major, you'd have been laughed at. Sport turns up some crazy things from time to time, and I guess that's why we all love it so much.
After numerous back surgeries and time on the sidelines, the end was nigh for Tiger, or so it seemed. As everyone wrote him off, he refused to lay down and gave it one more go, by undergoing spinal fusion surgery. This pioneering procedure which effectively fuses the painful vertebrae in the spinal column together. The logic here is that The idea is that reduced movement of these vertebrae eliminates the pain.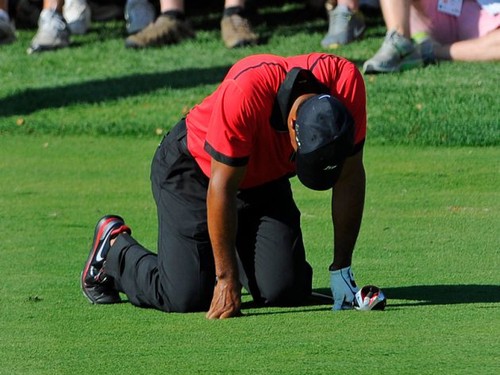 Amazingly this seemed to have worked for Tiger and he no longer struggled to stand up or sit, let alone swing a golf club at full speed. In fact soon after the surgery and rehabilitation, Tiger was back to swinging his driver at 122MPH, the second fastest on the PGA tour - not bad for a then 41 year old man who was apparently past it.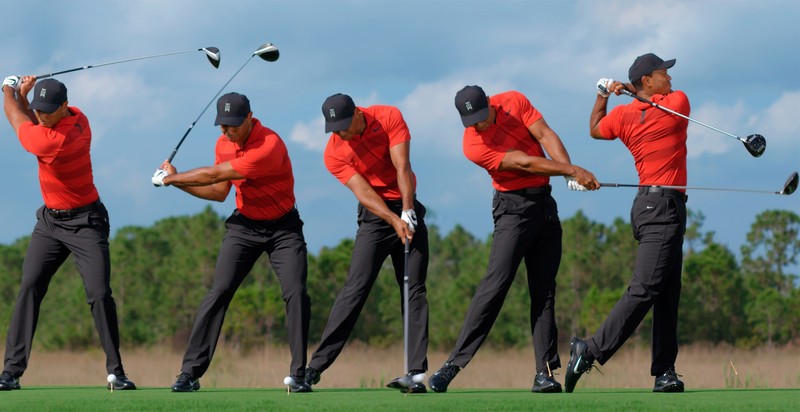 He soon proved that he was anything but past it, as he was in contention for a number of big tournaments, including a couple of majors. Would this be as good as it gets for him, getting close to the line, but never quite crossing it?
Written in the stars
Some things are just meant to be. At this years Masters as we saw four of the final six players find the water on the shortest hole on the course, and succumb to bogey or double bogey. Each of them took aim at the flag and as their ball went above the pines the wind played its wicked tricks on them one at a time. Tiger took a different approach and aimed left just over the bunker, leaving himself a 40 foot putt, which he ably finished in two strokes to walk away with par. He was playing alongside Molinari, who had a two shot cushion walking off the 11th tee.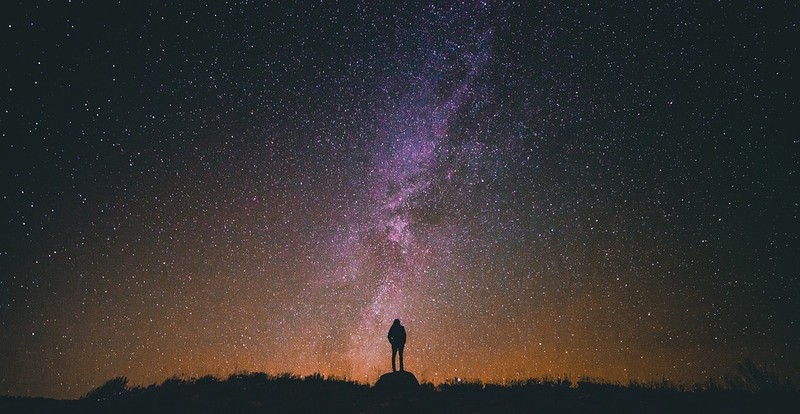 As soon as I saw Molinari go in the water and then Finau as well, and the cool headed Woods just knocked one to the left of the green, using all of his years of local knowledge, I knew in my heart of hearts that this was Tiger's time to shine, and shine he did.
In all of my years watching Tiger win tournament after tournament and break record after record, I have never seen him beaming as much as he did this time. This was something very very special and will be remembered by many for a long time to come. It was truly one of sports greatest come back stories - one which all sports fans can appreciate and admire.
If it is indeed Tiger's last major, then I doff my hat to this great player and legend of the game. I suspect when he is in his 60s, he will be one of the chosen ones to drive in the Masters on a balmy Georgian Thursday morning, and who knows maybe one of my 3 sons might be lucky enough to scale to the golfing heights of playing at Augusta!!
I don't think it is his last major though, and in fact I wouldn't bet against him winning another one this year. His win is good for golf. It's good for sport. It's good for life.
Will he ever reach Jack's record of 18 majors? I don't think he will to be honest, but even if he wins no more, we will always remember the Masters of 2019 as the year Tiger roared back and showed everyone that there is life in the old dog yet.
Thanks for reading.

Peace out.