First and foremost a huge thanks goes out to @talesfrmthecrypt for inviting me to take part in this series. I feel honoured to be included here among great bloggers like @hassan, @fraste, @jodcarey, @jon.bonomo, @kristyyd, @philnewton, @sport-frei, @rougebot and of course the man himself @talesfrmthecrypt. Hopefully I can deliver a decent read for you all. Here is the initial post about this series of posts over the festive season. Do check out all the other posts from those mentioned above. It will be well worth your time.
https://scorum.com/en-us/scorum/@talesfrmthecrypt/the-best-of-2018-scorum-super-series
Now, let's kick off the best of golf majors 2018, which takes in the Masters, The US PGA, The US Open and the Open Championship. I will go through them in chronological order, starting on April 5th 2018 with the Masters from the world famous Augusta National golf course in Georgia, USA.
The Masters (April 5th – April 8 2018)
The sun cast it's glowing bright bounty upon the lush green grass. Spring was alive in the vibrant kaleidoscope of colour which decorated every corner and the golfing world braced itself for the first major of 2018. Trees were trimmed with all the perfection of French fashion week. You could dress these trees up and walk them down a Parisian cat walk such was the perfect symmetry on display. If the golf could live up to the idyllic scenery of Augusta National golf and country club, then we were going to be in for one hell of a treat!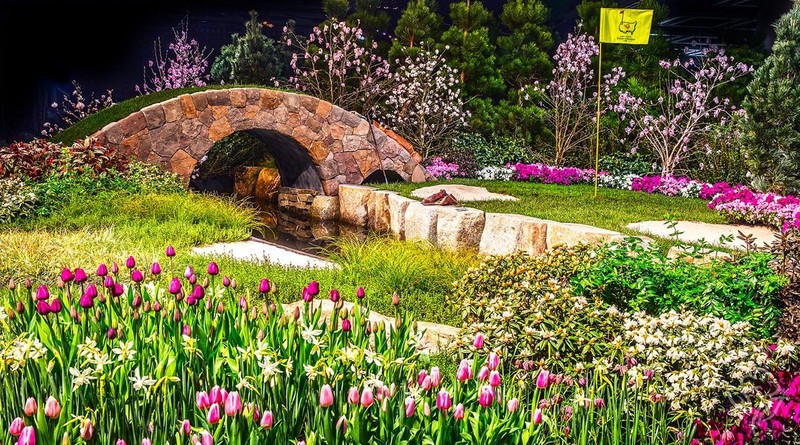 Pundits were telling us that Dustin Johnson was the one to beat, others pointed towards the Masters specialist Jordan Spieth. Surely his skills would shine through again around Augusta? Opinion was divided on whether McIlroy would finally bring a green jacket home. It is the only major missing from his potential grand slam and the more time that slowly trundles by, the harder it becomes for the enigmatic Irishman. Will the Masters be the ones tournament that evades him? It'd been four years since his last major win and question marks abound about his form.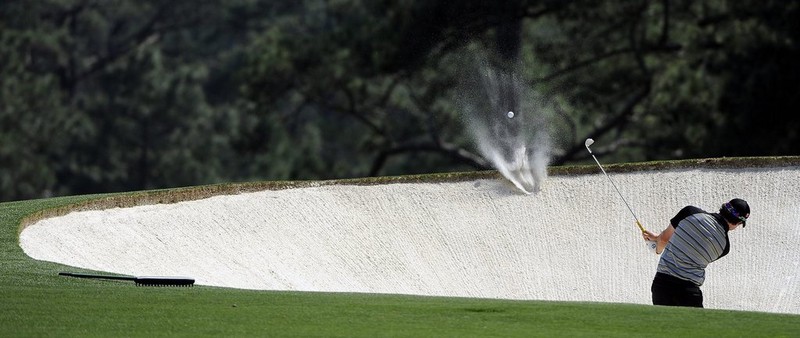 There was an American man in the background slowly adjusting his game and getting used to wearing contact lenses for the first time.
Patrick Reed wasn't on many radars and flying in stealth mode like this offers its advantages. With no media pressure piled upon his shoulders like some of his peers, Patrick had the time and space to prepare perfectly for his fifth Masters tournament. He knew the greens. He was familiar now with the perils of Amen corner. He was ready to give it his very best shot and with his newly acquired contact lenses, his putter had never been hotter. The putter is what wins and loses green jackets.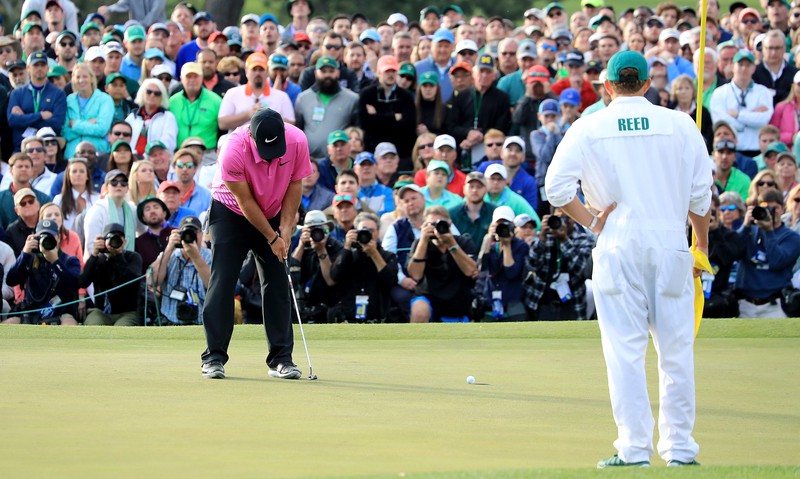 Patrick Reed is a fantastic golfer. When it comes to popularity though, he's among the least popular players on tour and not just with the fans. He clashes with other players on tournament he even clashes with his own Ryder cup team mates. Confidence is an essential attribute at the elite level in sport, but there is a thin line between confidence and cockiness. Reed falls firmly in the cocky category. None of that mattered here however, as it was not a popularity contest that Patrick had entered and he intended to let his golf clubs do the talking.
Wednesday's par 3 contest was out of the way and round 1 was ready to kick off in earnest. It was no surprise to most, when a certain Mr Spieth made it to the top of the 1st round leaderboard. That's 3 times in four years now that he has enjoyed a 1st round lead. His run of five consecutive birdies on the back 9 cemented a solid opening round of -6 and a two shot cushion over fellow countrymen Matt Kuchar and Tony Finau. The pick of the others in close contention were McIlroy, Reed and Stenson. Spieth's eye looked to be in with the putter though, and when that happens, the young American can dominate. Would that happen this year? Let's skip forward to round 2 to see what happened next at Augusta National.
Round 2 was all about the man from Texas dubbed Captain America. Mr Reed managed an amazing 9 birdies in round 2.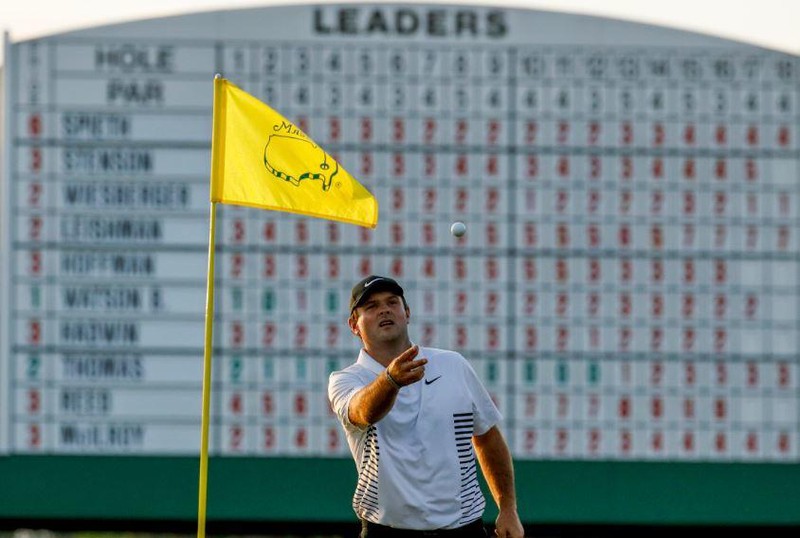 Now he did blot his copybook with 3 ugly bogies to cancel 3 of them out, but his impressive round of 66 was enough to give him a two shot lead over Australian Masters specialist Mark Leishman. Leishman seemed to save his best golf for the lush fairways of Augusta and 2018 was no exception as the Australian rolled in an eagle 3 on the par 5 15th to find his way to -7 through 36 holes. But it was Reed who led the way on -9 and the nearest challenger other than Leishman was Henrik Stenson. The imposing Swede was in the clubhouse on -5. So what happened to Spieth? He had a 2nd round to forget as he stuttered and struggled to a wayward 74, which left him 5 shots adrift along with Irishman McIlroy who'd have been happy to be still in contention. The Irishman desperately wants to slip on the green jacket in the butlers cabin and treat everyone to a hearty Irish Stew before the next Masters. He'd have to find form with the putter though as the 3 men ahead of him were really finding form now.
Saturday at Augusta sees the field cut back to 70 or 80 golfers and we said goodbye to 2017 champion Sergio Garcia who inexplicably made 13 on the 15th hole which he'd have expected to birdie. It was like watching a car crash in slow motion as the maverick Spaniard hit his second shot into the water. He then tried the same shot again for his penalty 4th, again it hit the green, spun and trundled back into the drink. He played his 6th, carbon copy and a wet ball. Amazingly he did that another two times with his 8th and 10th shots and finished with an octuple-bogey, something I have never done myself and I play off an 18 handicap! We were ready now for round 3. It was up to Reed to maintain his advantage and he did just that with a 67 that include 2 eagles at 13 and 15. Rory McIlroy closes the deficit with a blemish free 65. An impressive score and one matched by Rickie Fowler who was steadily climbing the leaderboard and found himself on -9, 5 shots adrift. It was looking more and more like a shootout between Reed and McIlroy in the final round. Rory had worked very hard to find himself in contention heading into the final 18 holes. Could he finally banish the ghosts of 2011, when he surrendered that 4 shot final round lead around this very golf course? He'd have to find his way past a steely Texas in Patrick Reed to do so. The scene was set for a shootout.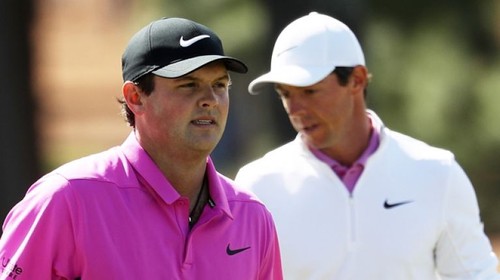 McIlroy got off to a perfect start as he birdied the 2nd after seeing Reed bogey the 1st. Was this the first sign of pressure? Rory had a chance to turn the screw further on the third, but Reed turned things on their head as he drained a racker of a putt for birdie 3 as Rory handed those 2 shots back with a demoralising bogey. It was the beginning of the end for Rory and even though he birdied the 4th, the poor putting on the 3rd green would prove to be a turning point in his round as he toiled to a very disappointing final round 74. Someone else would have to step up and challenge Reed for the green jacket and who else but Jordan Speith would fill the role. 9 shots off the pace and seemingly out of it, Speith produced a magnificent 64 on the final day and it could so easily have been lower jad he not bogied 18, but he'd posted a score now and was safe in the clubhouse. Anything can happen in the back 9 at Augusta and Speith was well aware of that.
In the end a business man like 71 was enough for Reed to claim that elusive first major victory. He was pushed all the way by Rickie Fowler who finished just one shot behind. Rickie is still chasing that first major, and the Penn state man will surely get there some day, as he always seems to be in and around at recent majors.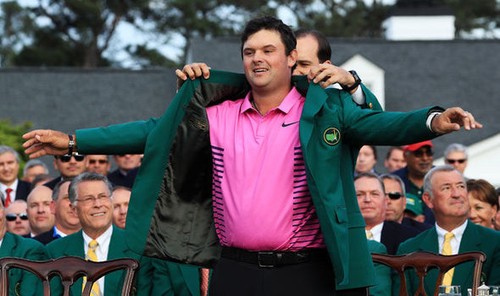 But the day was all about Mr Unpopular Patrick Reed. Does he care though about what others think?
"It doesn't really concern me, I am who I am."
" You know that once you're successful, there's going to be good things and bad things that people say and, honestly, to me it doesn't really matter."
I guess he's right, but it doesn't hurt to be nice!
Here is a little reminder of some of the action from the back 9 on Sunday.
US OPEN (June 14th – 17th 2018)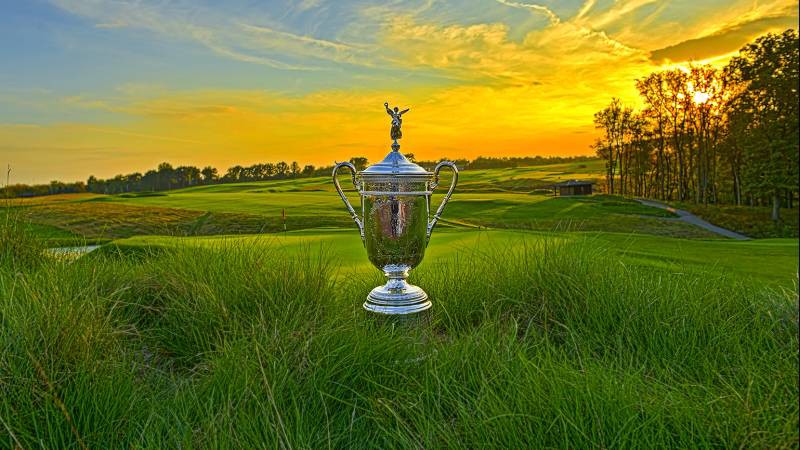 The US Open is the second golf major of the year and comes in June each year, as the memories of the Masters are just starting to fade from recent memory. The USGA choose a different course each year and it is usually imperative to be a straight hitter. Just like the Open Championship in the UK, scores higher than par can win this golf tournament, so it is all about staying in contention and avoiding those bogeys and most definitely avoiding any worse. The ground is often very very hard and stopping balls on greens can be treacherous. 2018 brought us to Shinnecock Hills Golf Club. The New York Links course is a firm favourite with the USGA and this was the fifth time that they had chosen to test the world's best around this tough golf course. It is the oldest golf course in the USA and is on my shortlist of golf course I'd love to play one day, a man can dream can't he!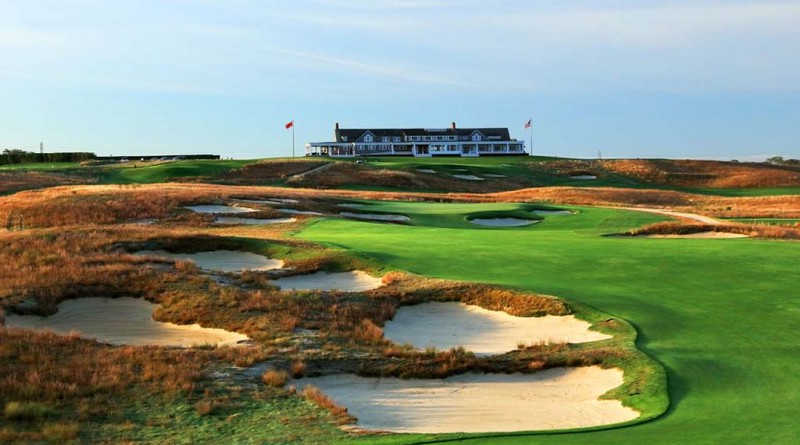 Brooks Koepka was full of confidence coming into this golf major, following on from his impressive win weeks earlier in the USPGA, where he claimed 1st place. Bookmakers and fans alike fancied his chances around here also, with the usual noise and bets placed on Speith, Dusty, Rory, Tiger and Spain's ace and fans favorite John Rahm. There's just something about the Spaniard that gets the crowds going. He has that charisma and flare associated with our Spanish golfing heroes down through the years. I'd love to see him win his maiden major soon and join ye greats like Seve and José. I do think it's just a matter of time, as he certainly has the game. What's lacking for now is what's between his ears. He often gets frustrated and compounds his errors. He needs to remember that it's ok to hit a bad golf shot, but when you do, sometimes you have to take your medicine, instead of trying the Superman shot. That's a little nugget of advise I could do with listening to myself as well come to think of it!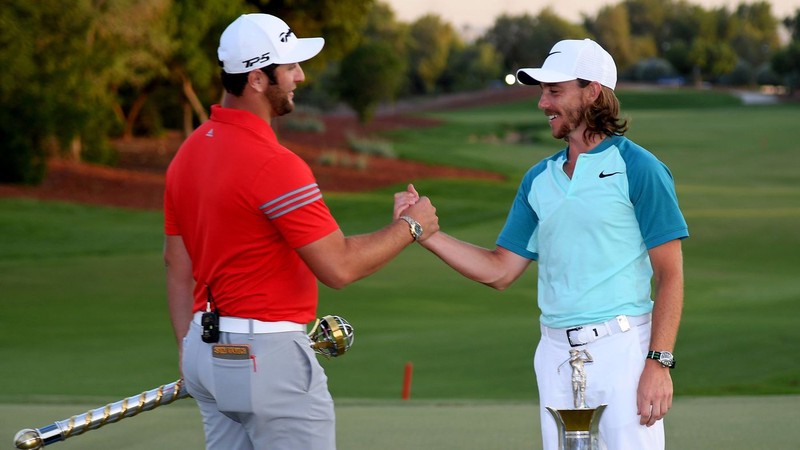 So the scene was set and the first ball was hit in anger on June 14th and in four days we'd know who would take the third golf major of 2018. Day one conditions were extremely windy and many of the world's best struggled and only 4 players broke par and only just about. The four guys who sat on -1 after 18 holes were Americans Dusty Johnson, Russell Henley, Scott Piercey and Englishman Ian Poulter, who has seen a huge resurgence in form since coming very close to losing his playing card. The scoring average of 76.47 for the world's very best players shows just how hard the course was playing and also showed just how impressive it was that four guys managed to break par.
Day 2 belonged to Dusty Johnson and the big hitting American added a 67 to his 69 making him the only player to be under par with a commanding 4 shot lead over the field. Those within touching distance were the usual suspects of Rose, Fowler, Stenson and Fleetwood. There was also one other man who had pushed himself back into contention. His opening day 75 looked to have dented his chances, but a fighting 66 on day 2 left Koepka trailing by 5 and if he could produce another couple of similar rounds he'd have every chance of winning back to back US Opens like Ben Hogan in 1951.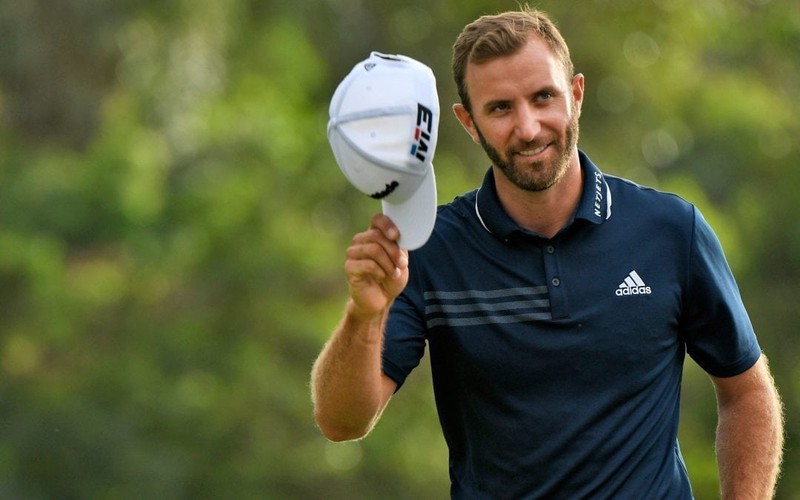 The third round at Shinnecock Hills threw the cat among the pigeons! Dusty Johnson's 4 shot lead eroded little by little and eventually the dam burst and the American found himself sharing the lead he had expertly toiled for. His 3rd round 77 was a thing of nightmares, as it all went agonisingly wrong for the American. We were now firmly in US open territory with +3 leading the way after 54 holes of gruelling golf. Johnson was joined atop the leaderboard by fellow Americans Daniel Berger, Tony Finau and most worryingly for Dusty, Mr Brooks Koepka who was taking up a perfect position to strike on the final day once again. Justin Rose, Henrik Stenson and Masters champion Patrick Reed were all close enough to mount a final day assault also. It was poised perfectly for some Final round fireworks. Would another American claim the title or would a European, South African or Asian spoil the hometown party? It was all to play for and Sunday was sure to be explosive, who would still be in with a shout hitting the back nine and who would handle the pressure?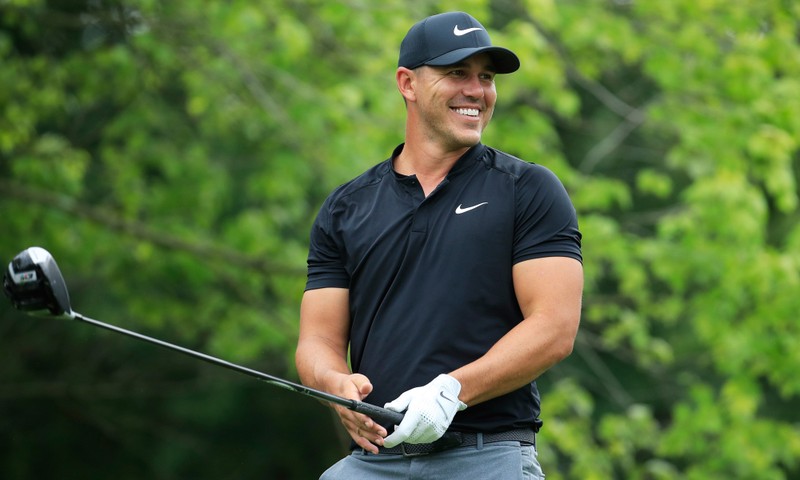 Sunday finally came around, and the best golfers in the world went to battle. There is something about Sundays at major championships that always throws up an unbelievable round of golf, and it usually come from someone who is not in contention, and is playing some nice leisurely low pressure golf. They let their hair down and enjoy themselves, and what better man to let down his long flowing locks, than England's Tommy Fleetwood. He caressed the ball around Shinnecock Hills on Sunday and he had an eight foot putt on the 18th green to put his name in the record books with a first ever 62 in a US Open. He had been knocking these in all day, but pressure is a funny thing, and he'll have known that this was a putt for history. Had he made it, he would have joined Brandon Grace as the only ever player to shoot 62 in a major. Unfortunately Tommy missed the putt, but what he did do was post a formidable target for those still out on the treacherous golf course. It came agonisingly close to being enough to get to a playoff. Only one golfer managed a better 72 holes of golf that week. That man made history himself.
His name was Brooks Koepka and his final round 68 helped him to a two-in-a-row of US Open major wins. Having started the day level with Dustin Johnson, Daniel Berger, and Tony Finau, Brooks plotted his way around the golf course. He eeked out a two under par round, while none of his nearest rivals broke par, with Dusty coming closest with an even par 70.
Koepka got off to an absolute flyer with three red circles on his card through the first five holes. Those three birdies early on proved to be extremely important and gave him confidence as he tried hard to maintain his lead. He did just that for the next 5 holes, and then a chink in his armour showed up on the par 3 eleventh hole. He hit the wrong club into green and looked at his caddy as his ball careered over the green into thick rough past the green. If looks could kill, the caddy was in trouble. Brooks compounded the error by chipping from the rough into a greenside bunker. There was a distinct smell of double bogey now wafting through the New York air, but Brooks to his credit got up and down from the bunker and walked away with a bogey four - it could have been a whole lot worse. Brooks never looked back after that scare, and knew that a bogey on the eighteenth would be enough to win back to back US Opens. So he played the hole conservatively and settled for a bogey on the last, and he was the US Open Champion. Tommy had given him a really good run for his money, and who knows what could have happened if Tommy had sunk that eight footer on the 18th earlier that day. The margins are fine at this level, but Brooks was the man of the moment, and he was as proud as punch to lift the US Open trophy aloft once more.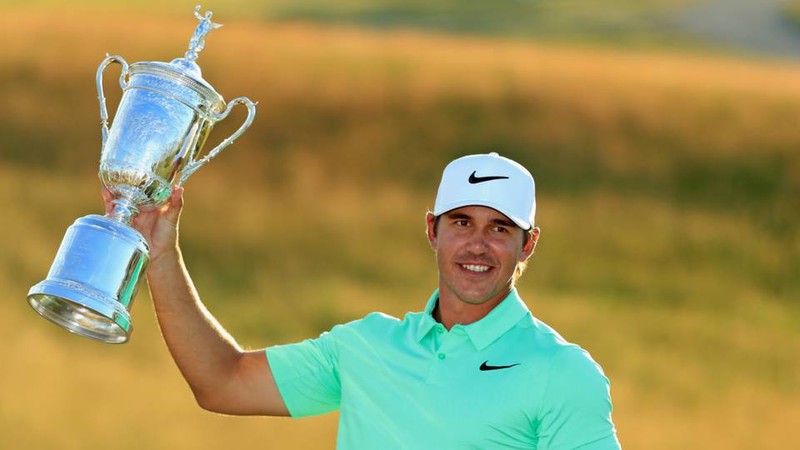 On winning back to back titles and how special it is, Brooks said:
"I don't, to be honest with you. It hasn't sunk in yet. This is incredible. I don't think I could've dreamed of this, going back-to-back. It's truly special, and I'm so honored."
On his tremendous start to the round, he said:
"I can't tell you how nice it feels when you just get one off the tee and it's in the fairway and then hit one to 8 feet on No. 1. Unfortunately (I) missed it, but it gets the rhythm, you feel good and it kind of leads to the rest of the round."
Here are some video highlights of the final round action for your viewing pleasure:
OPEN CHAMPIONSHIP (July 19th – 22nd 2018)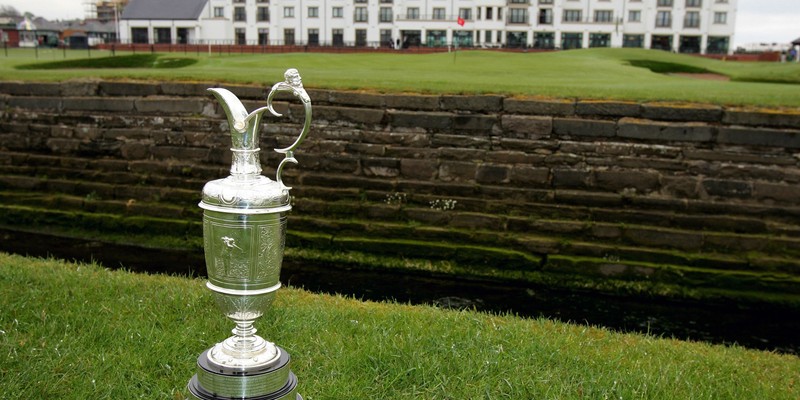 The Open Championship. Golf's oldest golf major is steeped in history. It boasts past winners like Arnold Palmer, Jack Nicklaus and Gary Player who are etched forever into golf history.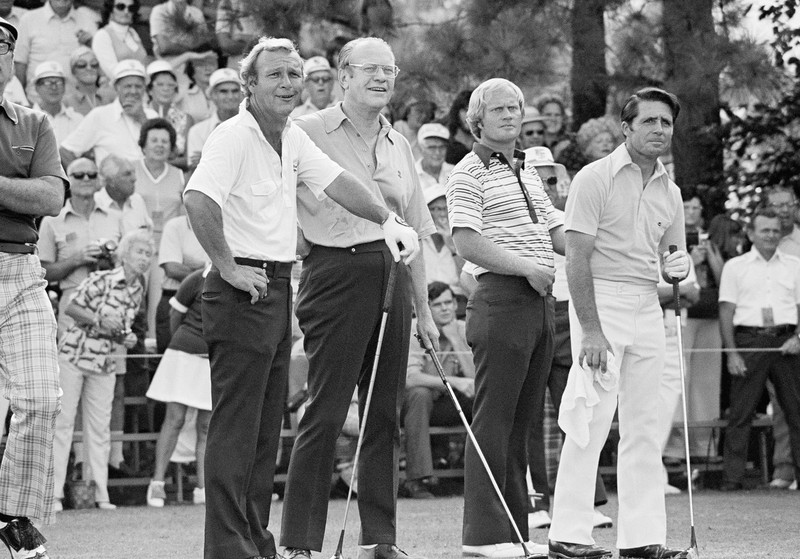 More than any other sporting event, weather is known to play an integral part in this battle of the elements. Year after year, the world's best battle the driving wind and rain on the UKs toughest Links courses. Bogeys, double bogeys, triple bogeys and worse adorn the score cards of the world's best golfers, while amateur golfers around the globe smile to themselves, thinking, Jesus I'd have done better than him on that hole. It is a competition that makes our heroes look like mere mortals and the winning score after 72 holes has been as high +6. That was in 1999 when Scottish outsider Paul Lawrie won his one and only major in Carnoustie. Nobody in the world of gold would begrudge Lawrie of his maiden major. Indeed the winning total has been even higher back in the day, with a +20 total taking the spoils in 1922 - American Michael Hagen was the victor that day.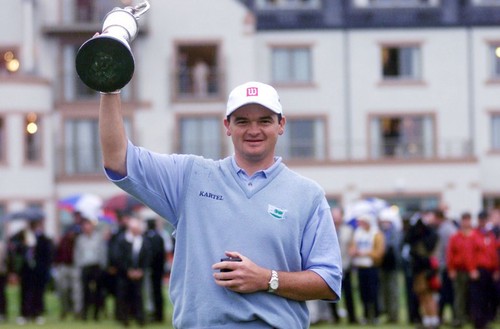 But what of 2018? Who would triumph at Carnoustie this time around? The last time the only major played outside the USA was I played at Carnoustie, my countryman Padraic Harrington was the pick of the bunch with a 72 hole total of +3 and previous to that was Lawrie's +6 return. With that in mind a score in the red, any sort of red could well be enough to win here in Scotland. So much as always would depend on mother nature and her prevailing winds. In the end the conditions were tough, but nowhere near as tough as they can be in rustic Scotland.
The usual contenders were talked about. Would McIlroy finally win his fifth major or would one of America's new big time charlies like Koepka or Thomas take the honours? I, like many was looking for the value outsider for a bit of a flutter. It's a good way to go in this major, which has often gone to an unexpected player. You see, the Open can end up like 2 separate tournaments with players in the morning getting one set of weather conditions and those in the afternoon getting the opposite. The old cliché about "the luck of the draw" is spot on in the context of this golf tournament.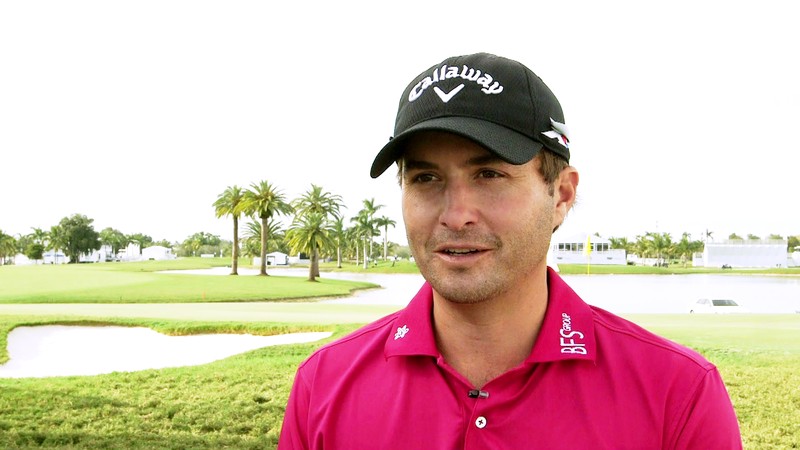 After the first round, we saw American Kevin Kisner sitting pretty atop the leaderboard on an impressive -5, after a flawless round of golf. There's something about South Africans and links golf and two South African rookies obliged with Erik Van Rooyen and Zander Lombard making it to -4, while American big hitter Tony Finau was also on -4. There was a scattering of other players at -3, but the real danger was the players bunched at -2, with four players who had enjoyed major success before, Rory McIlroy, Justin Thomas, Zach Johnson, Danny Willett. It was nicely poised for day 2.
The second round was a humdinger and we saw some impressive scores being posted. Zach Johnson joined Kevin Kisner at the summit of the leaderboard on -6 and the ever popular Tommy Fleetwood rocked into contention with a delightful round of 65, which together with his opening 72, had him sitting in joint 2nd on -5, along with unexpected Pat Perez and Xander Schauffele. McIlroy was staying in touch also, just two shots of the lead at -4.. it was shaping up perfectly with players bunched between E and -6. It was wide open and who would become the 2018 Open Champion and proud minder of the world famous Claret Jug was anyone's guess.
Round 3 saw four Americans climb highest on the big white board, with 1st round leader Kevin Kisner showing great resilience to still sit in first place, but he was now sharing that lead with Jordan Spieth and Xander Schauffele. They were all on -9 heading into the final round and little did they know that the eventual winner would finish on -8, two shots clear of the field! Golf can be a crazy sport and can turn on a sixpence. One misplaced shot and a player who compounds the error and bang, you have a triple bogey staring you in the face! Kevin Chappel was the other American sitting in fourth just clear of Italian Francisco Molinari, who was 3 shots back. The little Italian is one of the best and most consistent ball strikers in the world, but the major championships had eluded him down through the years. Could 2018 be his breakthrough year? Not if Rory McIlroy or Tiger Woods had anything to say about it. They were within striking distance and either one is capable of posting a 63 or 64 to throw a cat among the pigeons and get that early clubhouse lead. Zach Johnson, Alex Noren and Matt Kuchar were still in with a shout as well and things were really hotting up for a red hot grandstand finish.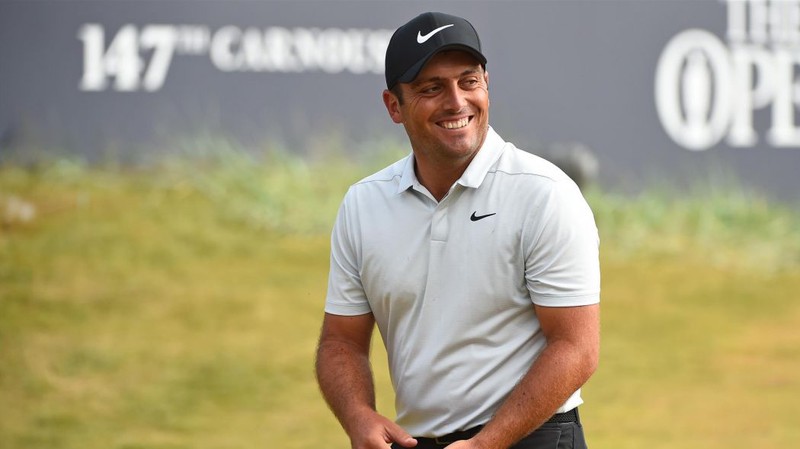 Sunday came and the world's elite golfers Tiger Woods, Justin Rose and Rory McIlroy each made a run on the back 9 at Carnoustie, so you'd be foegiven for forgetting about arguably the form player in the world, Francesco Molinari. His focused run of 13 straight pars to open his final round may not have excited the crowd much, but it put him into a position where he was in contention going down the back 9. As a golfer, that's where you want to be, competing for majors. Francesco holed birdies at the 14th and 18th holes and signed for a bogey-free, two-under 69 which would turn out to be enough to win the Open by two clear shots. The Claret Jug was on its way to Italy and Molinari became the first Italian major winner. He plotted his way around the golf course and tellingly, he only shot two bogeys across the four rounds. It was this sheer consistency and lack of mistakes that won it for him in the end.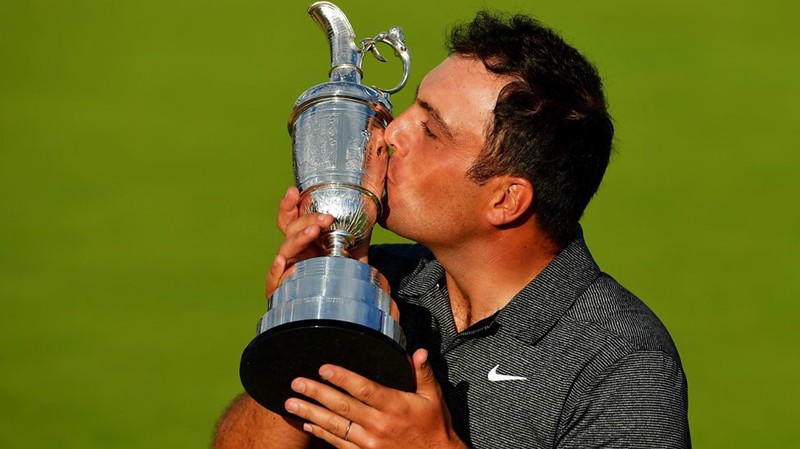 At 36 years of age, he's not a kid, but at the same time, you wouldn't rule out another major win. He burst onto the scene with brother Eduardo back in the 1990s and they looked to have huge potential, but as is so often the case, neither one lived up to that potential, until this year's Open Championship and now all of a sudden Francesco's stock is at an all time high. I wish him every success, as he is one of golf's nice guys and it's nice to see a nice guy getting his day in the sun.
Molinari said afterwards:
"Having done it now, I know how much it takes. I think when you have won one it is harder to win another because of the expectation from everyone. Especially for someone like me from a different country, I am not just another American winning a major so there is going to be a lot of attention. It won't be easy but the most important thing is to improve and I want to improve. After I have a rest at the end of this season I will be raring to go again. It's going to be a great challenge to win at least another one."
Here is a quick little video highlights reel to remind you of the action on the final day of the 147th Open Championship.
US PGA Championship (August 9th –12th 2018)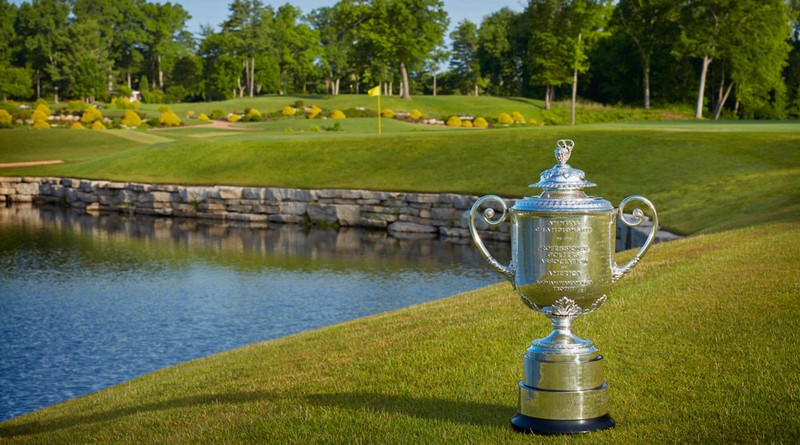 No sooner has the dust settled in Augusta, and boom, here we are at golf's last major of the year, the US PGA Championship. Traditionally the final major on the calendar, although that will change next year when it is moved to may, and it will then become the 2nd major of the year, one month or so after the Masters at Augusta National. The 2018 champhinship was played at Bellerive Golf Course in a place called Town and Country, Missouri, a little suburb west of St. Louis. The worlds best would descend upon the town, and golf fans from around the world would justle and joust for the best accommodation in town, and likely pay the proverbial arm and a leg for it. It would of course be worth it to watch the worlds finest golfers battle it out, and there would be a fair share of birdies and eagles, as the scoring is traditionally a lot better than the Opens.

The 100th rendition of the US PGA Championship teed off on Thursday August 9th and the Americans dominated the 1st round leaderboard, as some expected they would. Only Jason Day from Australia and South Africa's Brandon Stone could be seen in a sea of stars and stripes. Big hitter Gary Woodland led the way on 6 under par, after going on a great run on the back 9, holing five birdies and four pars.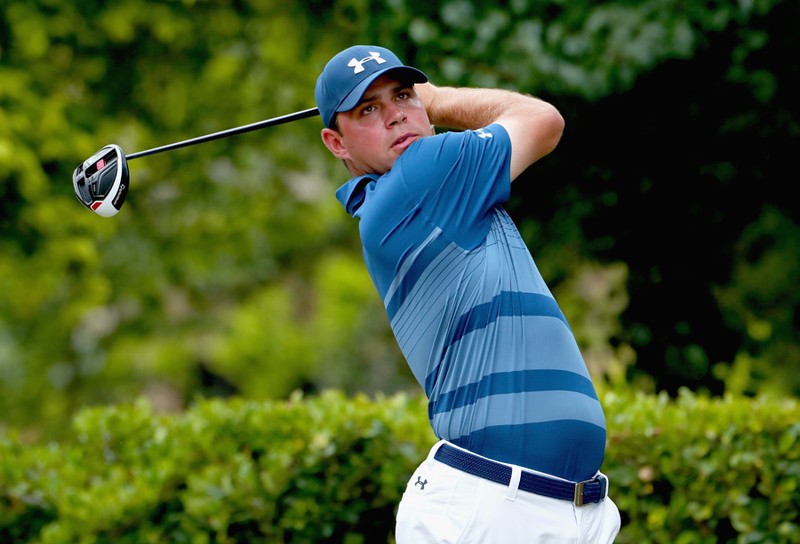 His lead was far from commanding though at this early stage. Ever present top performer in majors, Rickie Fowler was one shot of the pace, with Brandon Stone and Zach Johnson a further shot adrift, and then another dozen golfers sat on three under, three shots back.
Day two at the US PGA saw Woodland cement his lead, though that lead was still the narrowest of margins, as Kevin Kisner was breathing down his neck on nine under par. Next came two time major winner Brooks Koepka, who was now commanding the respect of golfers and fans alike. If Brooks was up and around the top at this stage, there was every chance he would be in the winners circle come Sunday evening.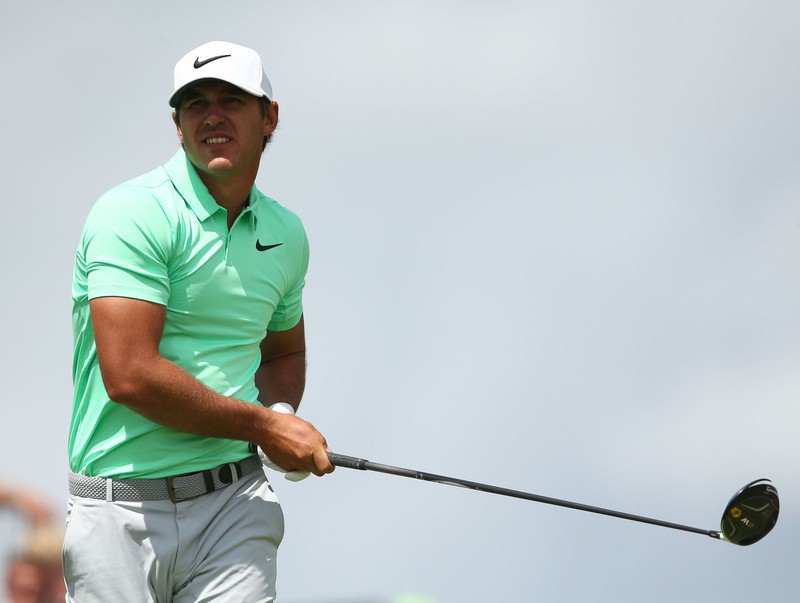 Next came four players on seven under par, two of them major champions, namely Charl Schwartzel, Dusty Johnson and two of them not (yet) Ricky Fowler and Thomas Pieters. Things were hotting up nicely now for the weekend.
Brooks made his move on Saturday, posting a sublime 66, which gave him a two shot lead over Australia's Adam Scott. Scott had been off the radar for a long time, having been a top ten player for a long time. The new putter rules affected the big man more than most, and it has taken him a long time to adjust. He'd have been delighted to find himself in contention once again for a major championship. Would the putting hold up on Sunday, when the chips were down?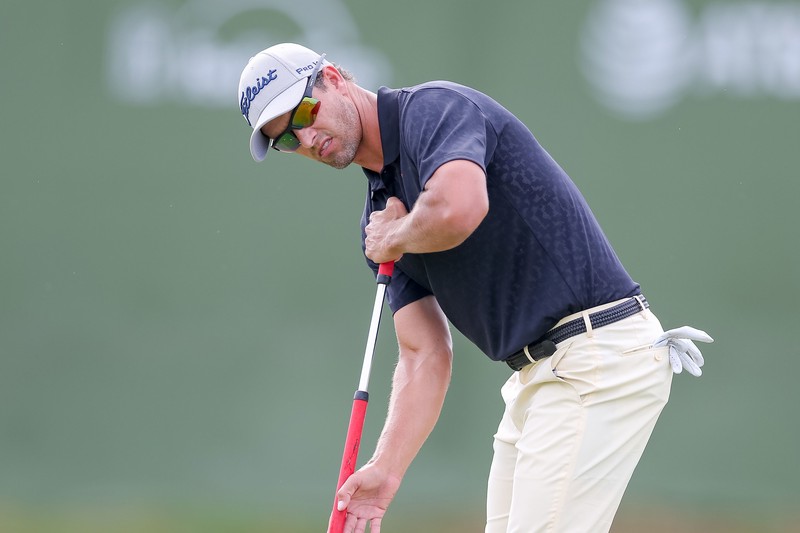 Another shot back were John Rahm, Ricky Fowler and Gary Woodland. Those first two would be looking at the leaderboard and saying to themselves that they had every chance to win the tournament. Sunday was fast approaching and it was all to play for.
Brooks came out fighting again on Sunday and matched his 3rd round score of 66, and although Adam Scott and Tiger Woods gave him a good run for their money, Koepka went on to win his 3rd major championship and become only the fifth American to win 3 majors titles before the age of 29. He joined Jack Nicklaus, Jordan Spieth, Tom Watson and Tiger Woods in that small club. Huge respect goes to Koepka for his win, but Tiger's return to form also deserves a mention. Having found himself in the newspapers for all the wrong reasons in recent times, and getting injury after injury, it looks like the end of the road for Tiger, as he dropped out of the top 1000 players in the world. How easy it would have been to walk away, but not Tiger. He gave it one last go, with spinal fusion surgery that would either break him or fix him and luckily for him and golf fans worldwide, it fixed him, and he finished with a closing 64 to add to his 2nd and 3rd round 66s. Had he managed a slightly better round on day 1 than the 70 he posted, we might just be talking about the comeback of the century. There is time yet though, and I can't help but feel that there are a few chapters left in the Tiger Major storybook, and I would love to see him add to his 14 major wins, and I have a funny feeling he'll do just that.
But, back to Brooks and his 2nd major win of 2018. Hats off to the young American, he is quickly becoming the most feared competitor on tour, and if he can produce another year like this in 2019, who know where he could get to? The world is his oyster as they say. Here is some of what he had to say after his famous win:
"When I look at what I've done in the past two months, it's incredible. Looking where I was, sitting on my couch watching the Masters, and to think I would do this, I would have laughed at you and told you there was no way, no chance, and to do it is really incredible. My doctors, physios, trainers, everybody did an unbelievable job even to get back out on the golf course, and to do what I've done is very impressive. I can't even believe it."
"Yeah, I think, other than me, my team, everybody was rooting for Tiger. I mean, as they should. He's probably — he's the greatest player to ever play the game, and to have the comeback that he's having is incredible. You look at the British Open, when he finally got that lead, how energetic that crowd was. And then when he started making that run, it brought me back to when I was a kid and when I was watching him and you heard those roars. I remember I went to the British Open — I forget what year it was. When Ben Curtis won. And he was kind of making a charge, and you could hear the roars. I mean, being a part of that as a fan is cool, and even when you're playing, it's still pretty neat. It kind of pushes you to step up your game. I mean, you have to because you know he's right there if you fall."
Here is a video reel of the best bits from the final major of the year. Feast your eyes on this.
My First Major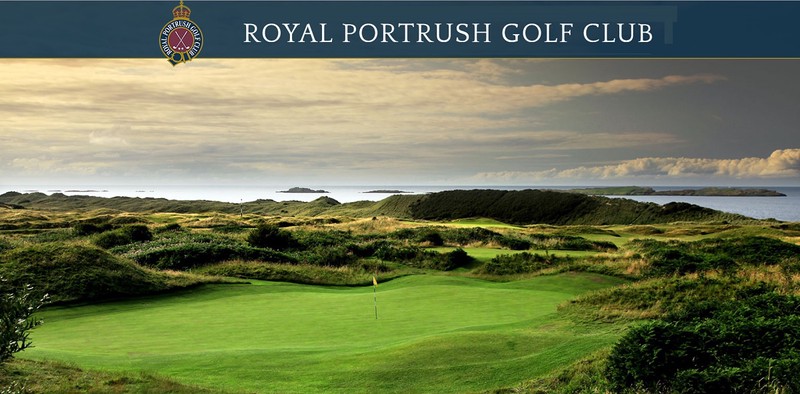 Now that I have regaled about the majors of 2018, I'd like to tell you guys that I am going to my very first Professional golf tournament next summer, and it's not just any golf tournament. It is the 148th Open Championship that is being held in Northern Ireland since Portrush in 1951. I really cannot wait! I love the golf majors, but to actually go to one will be amazing, and we managed to get our hands on tickets for the final round, which will be like golddust!
That's it from me.

Thanks a million for reading.

Peace Out.