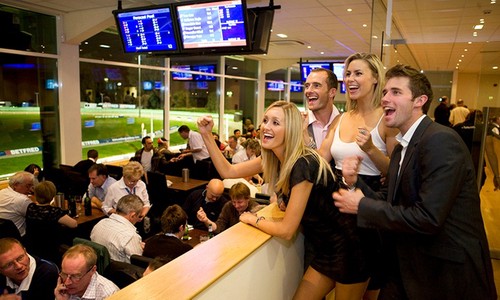 This true story starts in 1988, I was 10 years old and just discovered the world of sports. More detailed information on how I got into sports with the help of my parents can be found on my old account's introduction post: From Wikipedia to Scorum.
Panini
That same year I got introduced to collecting stickers, sports stickers, Panini stickers. More specific Panini stickers of the Dutch Eredivisie, faces of players representing the teams in the highest Dutch football/soccer league.
I was getting really enthusiastic about it and grabbed every opportunity I had to buy another package of stickers. If I remember correctly each package contained five stickers. The goal was to collect as many of these stickers by buying the packages, trading duplicate ones with your friends, or if your friend had one that you wanted, but you did not have any duplicate ones for him/her, then you battled for it in a competition. In such a competition you either won the sticker you wanted to have, or you lost five duplicate stickers to your opponent (1 package) of his/her choice from the duplicates. To win the competition you were supposed to take one useless sticker to you and throw it as far as you could. Whoever threw the furthest would then win.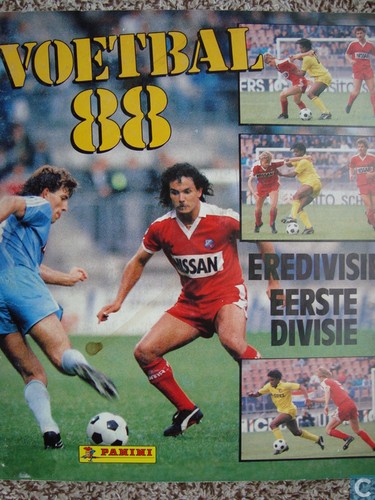 Panini and dogs
One day I arranged such a competition in the garden of one of my classmates. He said he would be ready to welcome me in his garden on Saturday afternoon and I agreed that it would be a great location for the battle. I walked from my home to his and rang the doorbell. No one opened the door, which was strange as we made the arrangement. I tried a few more times, but without any success. I decided to give it a try in the garden, after all that was where we were supposed to challenge each other. I didn't hear anything and I started to worry that the challenge might not happen. Not yet realizing I was about to experience what was probably the most frightening happening of my life. I opened the fence of the garden and walked into it. The moment I did that I faced an angry looking German Shepherd, a guard dog which was going to attack me being an intruder in his territory.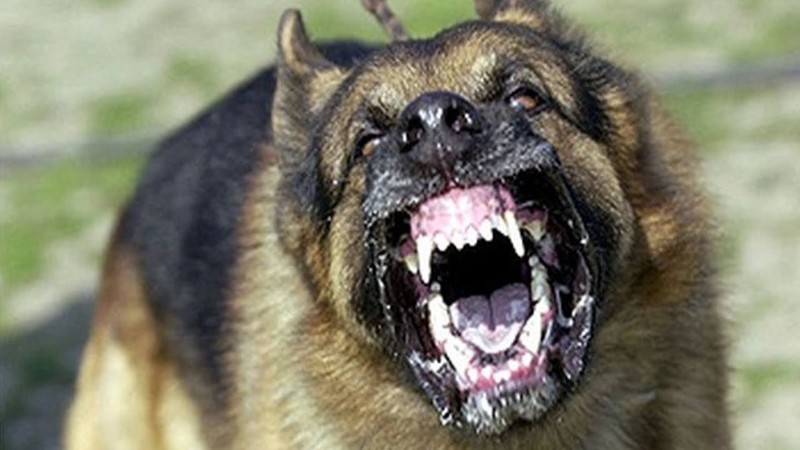 I started to run, immediately becoming the dog's prey and in my panic I ran into a brick wall, breaking my arm. The dog obviously caught up with me and bit me in my leg just underneath my butt. I dropped all of my stickers, cried it out and went as quickly as possible to my home where my parents had still no idea of what happened. I was taken to a hospital and got some treatment against the bite, as well as there they, discovered that my arm was indeed broken. Of course in the following days I received apologies from my friend and his parents, but from this moment on, I was traumatized.
For the rest of my life, I have been avoiding dogs as much as possible. Keeping a large distance between myself and other people whenever I saw them walking on the streets with a dog. In the rare occasions on which I saw a dog on its own without an owner around, I got extremely scared and tried to walk as fast as possible without trying to show my fear. People have always been telling me dogs can smell it when you are scared of them and they will use that against you.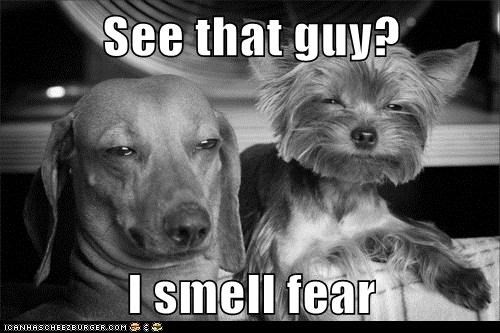 2000 Summer Olympics
Twelve years after this experience I had a girlfriend living in another city and I did not really want to meet her at her home due to her owning a dog. After trying to convince me countless times, explaining to me that he was a nice dog I had no choice but to give it a try. The moment I walked in the dog started barking and jumping up to me. I got extremely scared and wanted to turn around immediately. I got stopped and my girlfriend explained to me that this is normal in the beginning and that he would calm down afterward. She was right, the dog did calm down, but the fear remained. It was during the 2000 Summer Olympics in Sydney and as a sports fanatic I wanted to see as much as possible of it despite spending time at my girlfriend's home. We agreed that it was OK or me to wake up early in the morning and to watch the Olympics in the living room. The dog was not going to be around as he would have no access. However, 10 minutes after turning on the television the dog walked in and got really scared instantly. Again the dog kept his calm without doing anything to me, but his presence made me feel very uncomfortable. It was then when I figured out dogs can actually not smell your fear.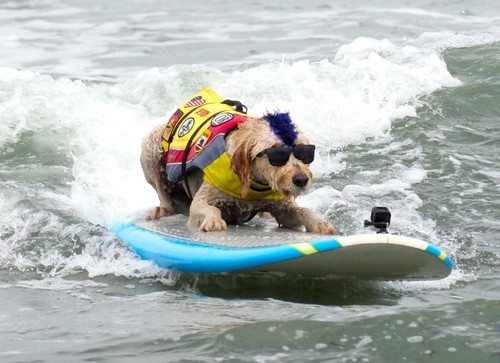 Bulgaria
This experience did not change the way I looked at dogs and I remained scared of them permanently. Another twelve years later I got the opportunity to live in Bulgaria. I already had an English friend living there and when he found out I was looking for a new challenge, he asked me if I would be interested in following his footsteps. I was reluctant at first, but he convinced me in the end. It was during my trip to the 2012 Summer Olympics in London where I got a phone call from Bulgaria in which I was offered a job. I decided to go for it and a few weeks later I found myself on the airplane to Sofia.
One of the first things I noticed? Stray dogs... everywhere!!
I didn't like that at all, I was scared to walk on the streets in general, but especially walking alone, or even worse, alone in the dark. It was September 2012 and the days were becoming shorter forcing me to be outside on my own in the dark. I found myself taking taxis home every day. A good thing is that taxis in Bulgaria are actually very cheap, but it is ridiculous to not dare to walk on the streets.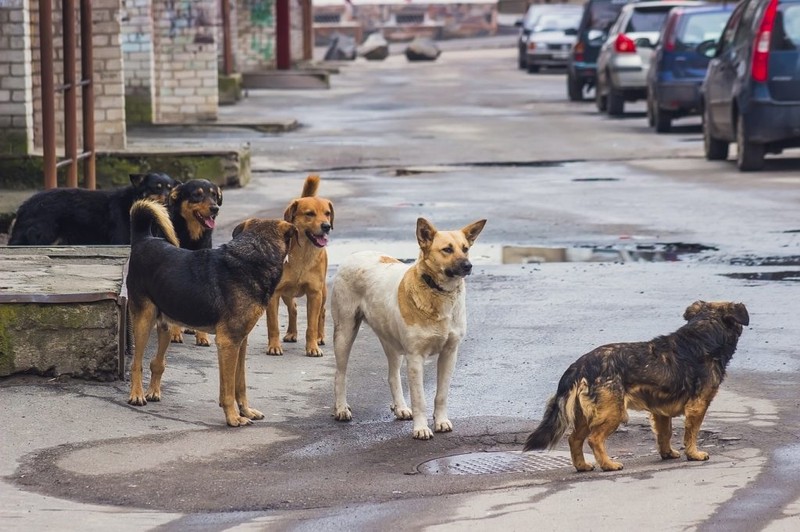 I couldn't see myself staying in Bulgaria for a long time, especially after I read some articles about people getting killed by them. (Source #1 and Source #2). I searched the internet for ideas on how to get rid of the fear, tools to use to scare dogs away in case they would come to close and all sorts of other things. In case it wouldn't work out, I would need to get back to the Netherlands as soon as possible. One evening I refused to leave the taxi as there were four dogs sleeping in front of the entrance to my flat. It was only when the taxi driver got impatient and started honking. The dogs then woke up and left which gave me to pay the expensive bill and move inside my home.
I stayed and I survived the cold winter by taking taxis every evening after work. When March came around days started to become longer again and I was much more aware of my surroundings and the country in general. I was already in a relationship with my future wife and there were simply more and more reasons to stay in Bulgaria a bit longer. Over time I noticed that the number of dogs on the streets was decreasing. Not much later I found out that the Bulgarian government had started a project to get rid of the dogs by 2016, which was very good news for me. I started to feel more comfortable and started using the streets more often, even walking them on my own. What I noticed was remarkable. The dogs that are living on the streets cannot care less about you. They completely ignore you and behave completely different than dogs owned by people. Those dogs tend to become over excited to see new faces from time to time, which is the part that scared me the most since I was 10. Stray dogs, simply don't pay attention to you at all and just leave you to do your thing, if you let them do their thing.
I started to gain respect for them and when I figured out how the government was actually decreasing the number of stray dogs, I did not only feel sad about it but I also somehow felt responsible for what happened to a lot of them, but it was inevitable something had to be done.
Manchester
My beloved football team Feyenoord qualified for the UEFA Europa League in the 2015/16 season. Feyenoord was drawn into a group with Manchester United. One of my colleagues is a Manchester United fan and I also had another Bulgarian friend supporting them who lives in London. With the three of us (there was supposed to be a fourth person, but he forgot to renew his passport on time) we went to Manchester, to watch the Europa League match (more on that some other day), but also to explore the city. When asking my friend from Liverpool what I should really do when in Manchester, his reply was "Greyhound Racing"! I had heard of it, but I'd never considered going to such an event. I researched it a bit and managed to convince the other two joining me.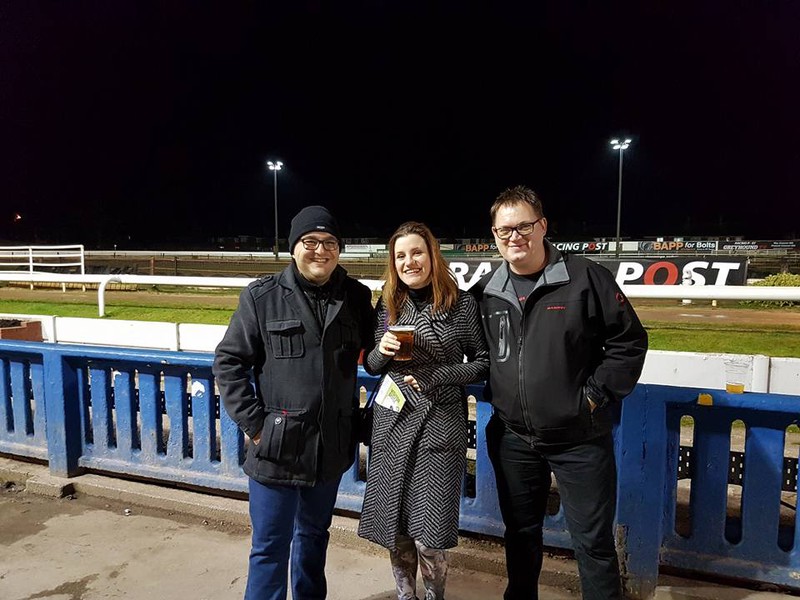 It was a Freaky Friday evening and the first thing we did after arriving at the Belle Vue Greyhound Stadium was to find our way to the track. On the photo above you see me on the right, whereas my Bulgarian friends Misho (left) and Salina (middle) accompany me.
We soon found out that greyhound racing is not just about the racing itself. It's about having a good time with friends. We were expecting only a handful of people to be there, but it was packed. From old people to children, it was an evening out for those who were there, many of them visiting on a regular base. It was very easy to get in contact with some of these people, hear their stories and love for the sport.
Most people enjoy their drinks (mostly beer) and have a good meal before or during the races. Almost everybody places some bets as well. The betting works similar to betting on horse races, where you can predict a winner, the top 2 or top 3 finishers in particular order, or go for the easiest of them all, naming one out of six dogs that will end up in the top three at the end of the race.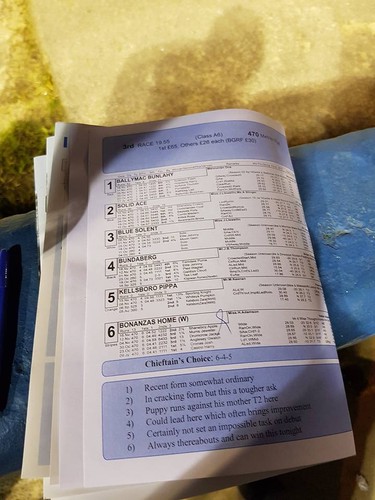 When you come in you get a programme which lists all of the races taking place that evening (or afternoon, depending on when you go). For every race, there is a line-up of six dogs with their recent and career statistics. You should use this programme to determine on which dog you will bet and what sort of a bet you will place. Also, there are some tips for every race from an expert that you could use to make a decision. Inexperienced as we were, we decided to go the easy way and predict a top 3 finisher in every race. As all three of us were playing and choose the dogs without discussing them before we placed the bets, in some races we had the same dog to cheer for, in other races we were cheering on three dogs to end up in first, second and third.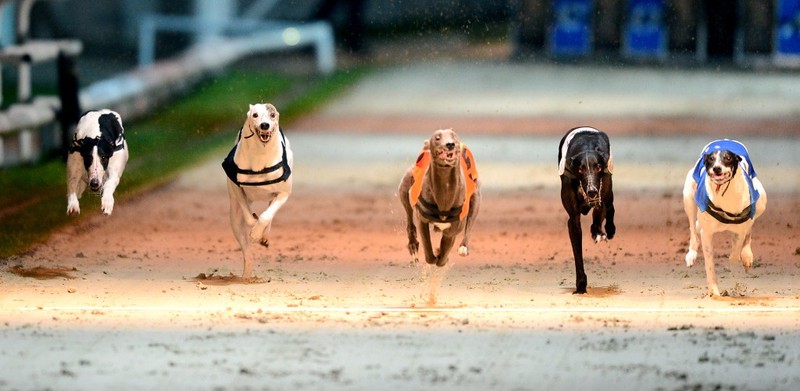 Every time a dog managed to do what we hoped for we cheered out loud. We weren't the only ones, because everyone around us was cheering on their dogs as well. It was a fantastic atmosphere and we enjoyed it very much. If I remember correctly there were about 15 races that night and the distances were different. Some were one lap, others were one and a half lap. Each dog is carrying a number that represents a color. The color and the number are the same in every race so that it is easier to recognize them when they are running around. You can follow the races down at the track, on television screens all over the venue, or from a table next to a window as seen on the photo below.
Strangely enough, we did really well. Each of us ended up with a small profit at the end of the evening that covered some of the money we spent on drinking and eating. It is safe to say that whenever 3 out of 6 dogs can win chances are pretty high that it happens from time to time. Still, it needs to happen often enough to make a small profit and we all did. Quite often the one dog with the higher odds ended up in the top 3, which was good to see for us.
For someone who's been scared of dogs since the age of 10, I can now truly say that I have overcome my fear for dogs thanks to the Bulgarian stray dogs and that thanks to the greyhound racing experience I had on Freaky Friday, I suddenly love the dogs too.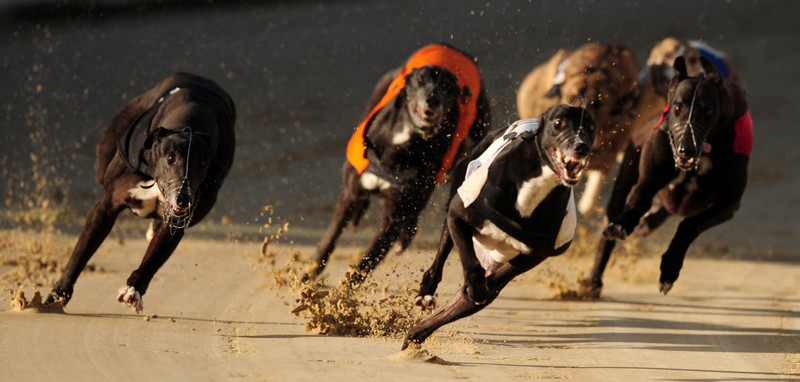 The Dream
Now that I have come this far, what is next?
Dogsledding of course!
It would be amazing if someday, I could experience the feeling of being in control of dogs that carry me forward on a sled without having the fear that they will eat me alive whenever they get the chance. I honestly believe that at this stage I would be able to give this a go and widen my life experience. It is not something I set as a goal, but in case the opportunity comes along in the future, I will definitely consider it.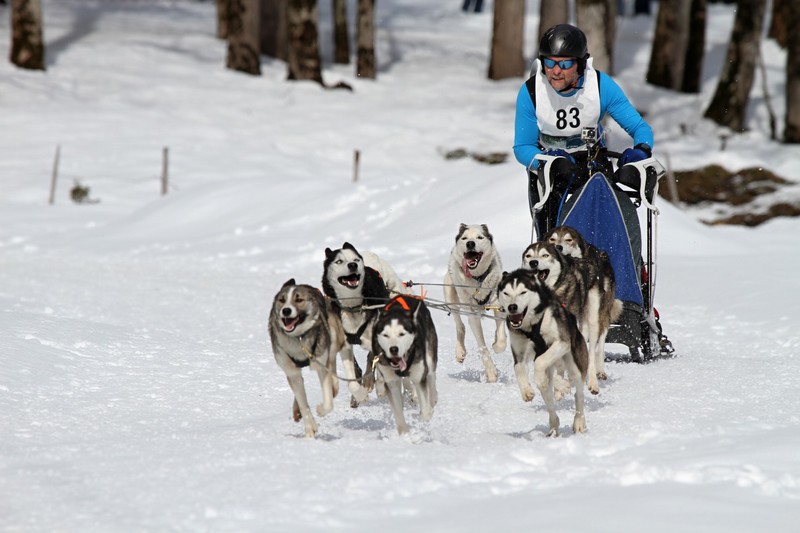 What is Freaky Friday?
Freaky Friday is a recurring contest organized by @pete in an attempt to help new and struggling bloggers get some rewards. When participating you can expect a certain amount of views and potential increases in your rewards. At the same time, @pete and others donate SCR to the contest for the participants to win. To enter this week's contest, please click here.