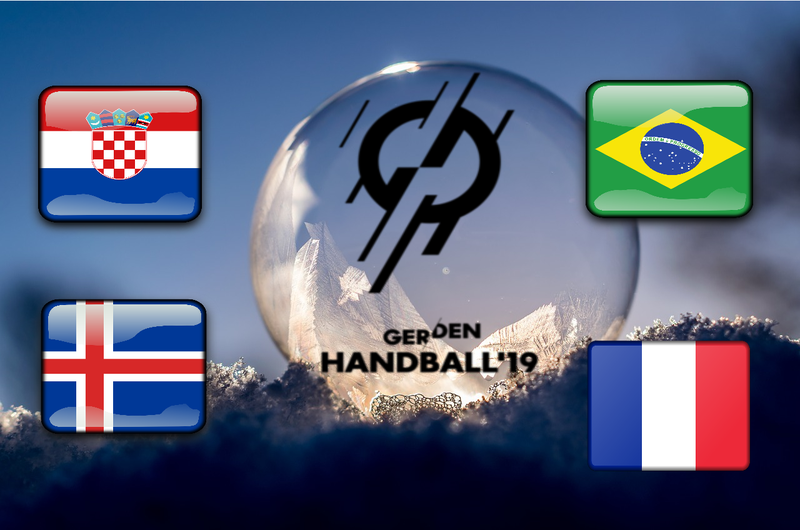 Big surprise at the Handball World Championships
Outsiders Brazil showed a very strong performance yesterday and won against the so far undefeated Croatian team, making the fight for the semi-finals even more tense and thrilling.
Soon after the start, the South Americans led 8-3 and Croatia could not catch up with this deficit until the end of the match. The two-time Olympic champion showed an unusual number of technical mistakes and the Brazilians often instantly use their chances to score. Even the 6 goals of top star Domagoj Duvnjak did not help, since on the Brazilian side there was a player who was even better. Haniel Langaro scored an outstanding 9 goals in this main-round game and played a major part in his side's victory.
Croatia will now face Germany in the next match and must win in order to continue their chances of reaching the semi-finals. So far they are 4:2 points behind the Germans, who already have reached 5:1. Should the German team be able to defeat Croatia, they would have already reached the semi-finals. But it won't be an easy game for both teams, even considering that in Köln Germany will again have the home advantage on its side.
---
The front runner in group 1 is France, who clearly won their match against Iceland 31:22. It didn't take the top favourite to win the world championship long to answer the question of who will be the winner in this game.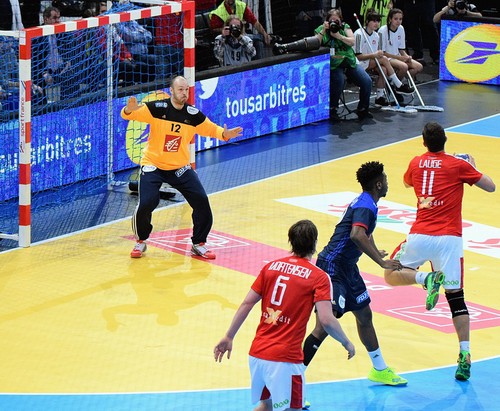 The greatest guarantor of the French victory was goalkeeper Vincent Gerard, who was able to fend off an impressive 44% of the balls on his goal. A very strong quota, with which he repeatedly made the Icelanders despair and suffer during their fiery attacks.
World champions France have thus built up a very strong series. Since the quarter-finals of the 2013 World Cup, the French team has not lost any of their World Cup matches. The last defeat was against Croatia, who they will face in the next game.
Croatia and Spain will now be in a tough position and they will have to hope for the help of the other teams. Should Germany win today's match against Croatia, the semi-final places for Group 1 would already have been decided, and Germany and France could continue to dream about the World Cup. For Spain and Croatia in this case, the big dream would have been shattered.
But nothing has been decided and the next game has yet to be played. And it is still written in the stars how it will look at the end and who will leave the field as winner or loser.
The fans in the arenas are definitely looking forward to the next exciting matches and I am sure that on the stands there will be the same great atmosphere as in the games before.