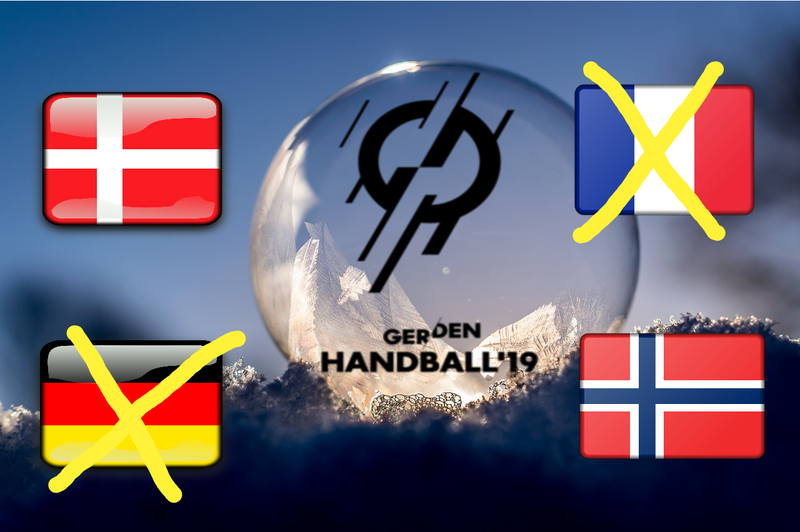 Denmark or Norway - One of these two teams is going to win the final of the Handball World Championships on Sunday.
France and Germany, on the other hand, did not make through yesterday's semi-final games and both teams now meet again in the match for the 3rd place.
---
Host Germany had a strong start against Norway but at the end of the first half it was Norway who took control of the game and then went into the break with a 14:12 lead. It was only thanks to the German goalkeepers, who again showed a strong performance, that at this point the deficit for the German team was not higher yet.
Also in the second half it was the Norwegians who had more from the game and eventually managed to extend their lead. The German offensive showed some unusual problems in front of the Norwegian goal and could not catch up with their opponents. In the end, Norway secured their place in the final with a deserved 31:25 victory and the big chance to win the world championship.
---
In the second semi-final, the other host, Denmark, met world champion France, and the Danes did better than the German team. With a very impressive performance and a 38:30 win, they swept the defending champion out of Hamburg's Barclay Arena.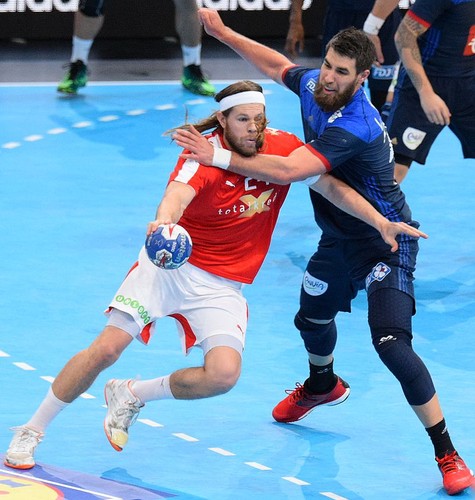 In this enormously goal-rich game, the Danish team quickly took the lead, which they could expand until the half-time break to 21:15 then. The visitors and fans of both teams got to see 36 goals in the first 30 minutes, and also in half time 2 it continued powerfully.
Denmark scored from all positions and angles and could increase their lead up to 10 goals, best thrower was Hansen with grandiose 12 goals. At the end of the game they could even allow themselves to become a little less concentrated, however the victory of the Danish team was never at danger. With this convincing triumph, the Danish made it right into the final, which will take place on Sunday in Henning in front of their own audience.
Host Denmark or neighbour Norway - Tomorrow evening we will know which team will take the crown of handball.
It will definitely be a worthy winner.