Interested to learn more about the wonders of horse racing? Worry no more because this is a quick horse racing guide for beginners.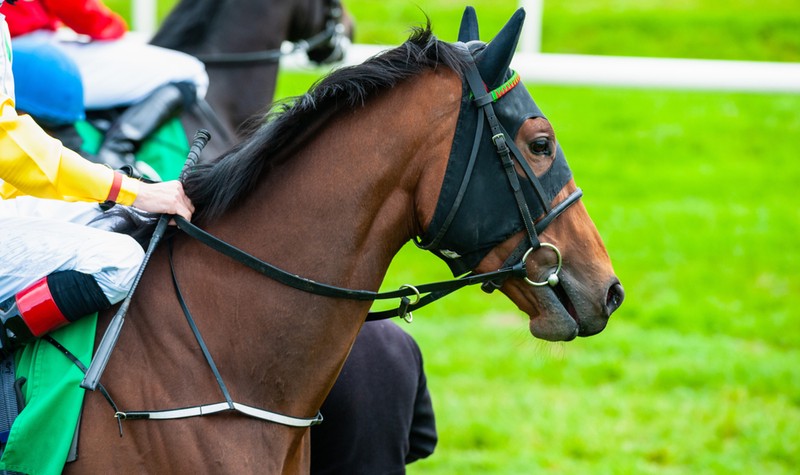 Have you ever wondered why horse racing is one of the most popular sports around the world? This is because it delivers quick results. Once the race is done, the results are immediately posted. It is also considered one of the most popular sports in the United Kingdom, Australia, Hong Kong, and Japan.
Horse racing in Japan was initially a part of a religious ceremony for the Imperial court. Over the years, it became popular throughout the country and was eventually opened to the public. The sport was popularized by a group of British residents who organized horse racing just outside the port of Yokohama.
With the continuous popularity of horse racing in the country, the Japan Racing Association (JRA) and the National Association of Racing (NAR) was established. The JRA is responsible for overseeing all of the ten main tracks in Japan while the NAR was formed to manage the 15 municipality racecourse tracks where the majority of domestic horse racing campaign events were held.
Popular types of horse racing
Since horse racing is one of the most played sports around the world, there are different variants introduced. Some of these are:
Jump racing
It is a type of race wherein the horses need to avoid hurdles and fences. Aside from the jumping ability of the racehorses, their stamina was also tested. It is also a race that is difficult to bet on because there are several factors to consider. This includes the age and the hurdling ability of the horse.
Ban'ei racing
What makes Ban'ei racing different is that the horses need to pull heavy sledges with jockeys balancing on them. There is also an allotted space called Exciting Zone where the spectators can watch and run with the horses. The only downside is that Ban'ei races are only held at the Obihiro Hokkaido racecourse.
Flat racing
Flat racing is often referred to as the ultimate test of a horse's speed and endurance that is usually run between one to three miles. Examples of flat racing are the Tokyo Yushun and Yasuda Kinen. The Tokyo Yushun and Yasuda Kinen are G1 flat races for three-year-old Thoroughbreds.
Top 4 horse race betting tips
Now that you know the different types of horse races, you should also know some of the basic tips when horse race betting to take the bacon home. For more chances of winning, here are some of the tips you should know:
Choose a reliable sportsbook
When online betting, it is best to choose a sportsbook that is regulated and licensed to operate. It is a huge plus if there are multiple banking options available. It can be through online banking using credit/debit cards or cryptocurrency using a crypto wallet.
If you prefer using traditional currency, you need to provide details such as your account number, CVV, and the expiry date of your card. However, the deposited amount might take three to five business days to reflect in your account.
On the other hand, simply scan the QR code or provide your crypto address when depositing or withdrawing funds. What's great is that the amount will immediately reflect in your account. Make sure to provide the correct amount because crypto transactions are irreversible.
Bet on other horses
You should still bet on other horses even if you already have a favourite because your horse will not always win. One way or another, you have 50-50 chances of winning. Spreading your bets also reduces your chances of losing a bet.
Make a plan
Whether you are a new horse race bettor or not, it is highly recommended to create a betting plan to avoid overspending. Your betting plan depends on your betting strategy as well. Your betting plan may also include the horses, jockeys, the amount you are willing to bet, and even the schedule of the tournament.
Do your research
Take your time to learn more about the strengths and weaknesses of the horses and jockeys. This will help you decide which horse to vote on. You should also know the kind of racecourse track and the kind of bet to place. To give you an overview, here are some of the different horse betting types:
• Place - your horse must win 1st or 2nd place
• Win - your horse must win 1st place
• Quinella Place - bet on two horses to win 1st and 2nd place, 1st and 3rd place, or 2nd or 3rd place
• Exacta - bet on two horses to win 1st and 2nd place
• Show - your horse must win 1st, 2nd, or 3rd place
• Superfecta - wager on four horses to win in 1st, 2nd, 3rd, and 4th place in order
• Trifecta - bet on three horses to win in 1st, 2nd, 3rd place in order
• Quinella - wager on two horses that should win 1st and 2nd place
Attending a horse racing tournament is one of the most exciting events you should never miss out on. Aside from cheering the horses and jockeys up close, you also get a chance to explore the racetrack. So, it is best to arrive at the venue 60 or 90 minutes before the race starts.
You should also wear comfortable clothes. In fact, it is best to bring a light jacket with you because it might get colder as the night approaches.
It is highly recommended to bring a pen or pencil so you won't need to borrow it when filling out your betting slip. You can also bring a notebook where you can list the horses you want to bet on.
For a better viewing experience, you should bring binoculars especially if you are sitting far from the track. What are you waiting for? Attend horse racing campaign events and have a great time. Don't forget to bet on your favourite horse!