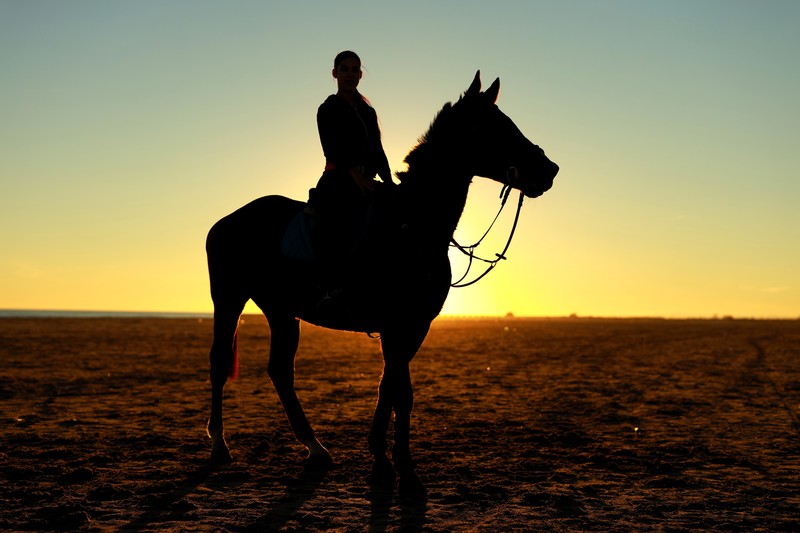 The Cheltenham Festival, the showpiece of the National Hunt season, is finally upon us. At 13.30 on Tuesday the traditional roar will rise in a swell of cacophonous expectation to signal the start of four days of top quality horse racing, of fortunes being made and (more likely) lost, and, maybe even, of the odd pint or twenty being savoured. Against a backdrop blending the raucous excitement of the betting ring with the serene sweep of Cleeve Hill's contours established equine stars will vie to be crowned the champion racehorses of the year.

In no country, perhaps, is the festival more eagerly anticipated than in Ireland. This is largely attributable of course to the fact that since horse racing is something we're actually pretty handy at the festival represents a rare opportunity for us to excel on the international sporting stage. In truth "pretty handy" is a turn of phrase laden with no little false modesty for, to paraphrase @ablaze's BFF Niall Quinn, Ireland is to horse racing what Brazil is to football. Indeed, I'm willing to wager that Ireland is unique in that our greatest sporting icon is, well, a horse. Arkle, a horse of such unprecedented superiority that the handicap system had to be recalibrated specifically to accommodate his brilliance, stole Pegasus' place in the stars to become the true barometer of equine greatness.

For those of you unfamiliar with "Himself" (Arkle's nickname) just imagine a horse which combined Garry Kasparov's smarts, Muhammad Ali's aura, Eddy Merckx's competitive streak, Emil Zatopek's stamina, Usain Bolt's turn of foot, Carl Lewis' prodigious leap, and Roger Federer's grace, and you'll arrive at the sum of sporting greatness Arkle reserved in his left fetlock alone.

I should apologise if I've veered off onto some unintentionally jingoistic tangent, but you'll have to understand that for someone who spends untold hours writing about the seemingly endless travails of the nation's football team, the opportunity to revel in an Irish success story is positively cathartic. This isn't a counselling session I hear you say. And quite right you are, so let's return to the matter at hand, an overview of the festival's four championship races, the Champion Hurdle, the Queen Mother Champion Chase, the Stayers' Hurdle, and the Gold Cup.

The Champion Hurdle

Tuesday's feature race is the Champion Hurdle, over 2 miles and 1/2 furlong, where all eyes will be on Buveur d'Air in his attempt to win the race for, a record-equalling, third consecutive year. Truth be told his previous victories have come against, if we're being kind, middling to fair opposition or, if we're going the full Matt "Chappers" Chapman, knackered nags clip-clopping to the glue factory. Either way, the suspicion is that this year's renewal may represent his toughest challenge to date.

Looking back, in 2017 he beat the never-quite-good-enough My Tent or Yours into second and last year saw him struggle to touch off Willie Mullins' mediocre Melon (ahem). Admittedly the latter display was explained away on the grounds that he may have contracted a bug of some sort on the eve of the race, but nevertheless, even when mitigating factors are considered, question marks remain.

Question marks which his performances this season have yet to erase. Samcro's season-long funk means that the significance of Buveur d'Air's scintillating 8 length victory over him has since been widely downplayed. An eyebrow-raising defeat, only the second of his illustrious career, to stablemate Verdana Blue followed and although next time out Buveur d'Air returned to winning ways he did so against mediocre opposition once again. It can be argued that his sole defeat of the campaign to date came at a racecourse, Kempton, to which he is ill-suited, but even still the sum-total of his recent form-line doesn't seem to bear comparison to that of this season's revelation Apple's Jade.

In securing four wins from four races, the Irish mare has been imperious across the course of the season. Additionally, being a mare, she will be able to claim a 7lb weight allowance, which given Cheltenham's undulating topography, could very well prove decisive. At the very least, potential Buveur d'Air backers would be well advised to consider whether they rate the champion as 7lbs superior to the Irish challenger.

Despite her rampaging form and significant weight advantage, Apple's Jade is by no means what you'd call a racing certainty. Over 3 career runs at Cheltenham she has only taken the spoils once. Her second place in the 2016 Triumph Hurdle, in which she was turned over by the long forgotten Ivanovich Garbotov (although, lest it be forgotten, she did finish ahead of the likes of Footpad and Clan des Obeaux) and her third place in last year's Mare's Hurdle behind Benie des Dieux, sandwich her sole Cheltenham victory in the 2017 renewal of the Mare's race. Similar to Buveur d'Air, she did have valid excuses on the occasions of both her defeats, particularly so last year when she was in season. Nevertheless, her jumping style which exhibits a distinct tendency to veer rightward is ill-suited to Prestbury Park's left-handed layout and may well prove detrimental to her chances come Tuesday.

The third big favourite for the race represents something of an unknown quantity. Laurina, another mare, is unbeaten over jumps and already a winner at the festival, but she is yet to be tested against anything resembling top-notch grade 1 opposition. As such question marks remain over whether she is too one-paced, whether her high knee action will suit anything other than soft ground, and whether she jumps with the requisite speed through the air to challenge in a Champion Hurdle. Against that Willie Mullins, who knows a thing or two about training mares to win the race, rates her very highly and, moreover, she's shown enough to secure Ruby Walsh's vote of confidence as his preferred ride in Tuesday's feature. Altogether, however, the consensus seems to be that she's a very short price for what she's achieved thus far in her career.

Value hunters could do worse than consider Espoir d'Allen's chances - even if his relative inexperience may ultimately count against him. His direct comparative form-line holds up well against the much more fancied Laurina and at odds of around 20-1 as opposed to the Mullin's horse's 7-2 he would seem to represent decent each way value. Elsewhere, in winning the Galway Hurdle, Morgiana Hurdle, and Ryanair Hurdle, Sharjah's form has come on in leaps and bounds this season and if they race too keenly early on his bottomless stamina - his Galway Hurdle victory was earned despite carrying top weight - may become a factor up Cheltenham's notorious closing hill.

Overall, if we factor in that Apple's Jade's front running style will suit Buveur d'Air, it would be borderline disrespectful to completely write off the champion's chances. Nevertheless, the considerable weight advantage, courtesy of the controversial mare's allowance, skews the odds significantly towards the Irish challenger. Although Laurina will be equally advantaged, her form reveals precious little of her true scope, whereas Apple's Jade's is unignorable. Consequently, I see Apple's Jade as the most probable victor.

The Queen Mother Champion Chase

Unlike any of the week's other championship races Wednesday's feature, the Queen Mother Champion Chase, should be an entirely predictable affair. Altior, the sport's leading light, is simply in another league to any other horse currently in training and barring a fall (remember what happened to Douvan at even shorter odds) he should cruise to victory. Cruise may be something of a misnomer given Altior's anxiety-inducing propensity to come off the bridle about 4 out, look all but beaten, before calming connections' nerves by seemingly teleporting himself to the finish line.

There is, however, potentially one crumb of comfort his rivals can fight over like Dickensian orphans. The tendency Altior displayed last time out at Ascot to jump noticeably to his left has led some commentators to postulate that he may have done so to compensate for an underlying physical issue. Although such is his superiority, he could likely win on three legs while being ridden by Yokozuna, let's hope that the great horse is able to run unhindered so we can sit back and enjoy the spectacle.

The Stayers' Hurdle

In stark contrast to the Champion Chase's neat predictability, Thursday's Stayers' Hurdle resembles something of a crap-shoot, even more so now that last year's winner Penhill has been ruled out. Ever since he romped to victory by 12 lengths over course and distance in the Cleeve Hurdle an ante-post buzz has built up around, the now outright favourite, Paisley Park. Furthermore, the horse has not only captured the public's imagination for his hurdling prowess but also for the human backstory surrounding Andrew Gemmell his blind since birth owner. While visually impressive (oops) thus far this season, it is worth noting that the horse that placed second in the Cleeve Hurdle and indeed in his previous run, West Approach, is much inferior to the quality of horse waiting for him here. On the other hand, Paisley Park backers can point to his Cleeve Hurdle race pace rating of 172 and justifiably argue that if he can replicate such form come Thursday then the others will be hard pressed to challenge.

Kilbricken Storm may beg to differ. In last year's Albert Bartlett Novice's Hurdle he beat Paisley Park into 13th by 53 lengths. Now, Paisley Park is admittedly an altogether different proposition this year and Kilbricken Storm has spent most of the interim flirting with the big jumps with little to no success but if the doubts over the 13/8 favourite prove justified his grade 1 winning form over course and distance may make the 12/1 odds currently on offer seem very generous in retrospect.

2018's second Supasundae will be looking to go one better this year, but with his reputation as something of an eternal bridesmaid, one wonders whether last year's effort marked the ceiling of his ability. Another runner back for another shot is Bacardys. Last year he was travelling purposefully when he fell at the last and although in all honesty his form since has been pretty abject a clear round of jumping, which might be asking a lot, could perhaps see him figure in a battle over the minor places.

Potentially the most popular winner, certainly in Irish eyes, however, would be Faugheen (irrespective of the Rich Ricci connection). Unfortunately, "The Machine" is not the same horse that once dominated the 2-mile hurdling scene with supercilious ease. His recent performances indeed can be politely described as inconsistent, oscillating wildly between the staggeringly impressive, defeating Penhill by 11 lengths in April, and the disappointing, trailing home Sharjah by 7 lengths in November. Consequently, one wonders how much of the ante-post optimism surrounding the horse relies on Ruby Walsh's testimony that Faugheen was travelling well before he fell on his last outing at Leopardstown and how much of it rests on a dispassionate analysis of outright form. Certainly, if Faugheen were to recapture some of his old verve then he would undoubtedly represent the class of the field, but that said, even at his peak he never quite excelled at Cheltenham with the same peerless panache as he did elsewhere.
Between the possibility of a glorious Faugheen swansong and the chance of a storybook ending to Paisley Park's season, the race offers a narrative backdrop worthy of Hollywood at its most epically cinematic. Personally, however, I feel that Kilbricken Storm may crash the feelgood party and steal a somewhat unexpected victory.

The Gold Cup

Friday brings the week's blue riband race, the Gold Cup. While, consonant with the week's theme of "unpredictability", this is yet another contest which lacks an unassailable favourite, it more than compensates by bubbling under with promise. Presenting Percy is a potential superstar. Ever since his impressive victory in last year's RSA Novice Chase, by 7 lengths over Monalee, his name has been bandied about as a future Gold Cup winner. In the meantime, however, people have spent much more time talking about him than he has spent racing. One preparatory run, and that over hurdles (!), would seem like the most unorthodox of build ups if it hadn't been masterminded by the reclusive genius Pat Kelly. Even so, no horse has won the Gold Cup in 90 years without a prior run over fences during the same season and it must surely, therefore, rankle somewhat with his backers that he hasn't been more active to date.

The other big talking horse of the race is this year's King George winner Clan des Obeaux. Form at Kempton, a much less arduous and right-handed test, doesn't always translate to Cheltenham and indeed a quick review of Clan des Obeaux's form, which reveals that he is 0/4 at the Gloucestershire course, corroborates as such. While concerning, it would nevertheless be premature to dismiss his chances altogether if for no other reason than the form figures he has posted in his Cheltenham races to date are far from embarrassing. Of course a "far from embarrassing" performance won't win a Gold Cup, it wouldn't even come close, but those past runs, if analysed through the lens of his significant seasonal improvement to date, do suggest that he may now be a horse capable of competing on the biggest stage of all.

With every inch of rain that weeps from the heavens, the mud-loving defending champion Native River becomes an ever more serious contender. While his form to date this season has been decidedly unremarkable, he trailed Clan des Obeaux by 13.50 lengths at Kempton and Bristol de Mai by 4 lengths at Haydock, it is worth bearing in mind that neither of those tracks plays to his strengths. Cheltenham, on the other hand, very much does and, especially in the event of the heavens opening, that could prove decisive. Other horses worth casting an eye over if the ground continues to soften are last year's third, Anibale Fly, and the mare Shattered Love whose formidable stamina will be bolstered by her 7lb allowance.

Last year's second-placed runner, Might Bite, has appeared completely out of sorts all season, and while word is that he has been schooling well at home, it remains difficult to make much of a case for his chances. Meanwhile, Bellshill goes into the Gold Cup off the back of a hard-fought victory in the Irish equivalent, but he has never previously taken a shine to Cheltenham. Runner-up to Bellshill that day was Road to Respect, backers of which, can point to his 4th place in last year's Gold Cup to perhaps justify an each way punt.

Irrespective of either Bellshill's or Road to Respect's claims, the form Irish horse of the season to date has been Kemboy. He kicked off the season by lowering Clan des Obeaux's colours by 3 lengths at Clonmel, before delivering a standout performance to capture the grade 1 Savills Chase at Leopardstown by 7.5 lengths. Although the eye-catching style of the latter victory catapulted the horse into contention for the sport's greatest prize, a significant point to bear in mind is that his best form to date has come on good ground. For example, he finished 14.5 lengths behind Shattered Love in last year's JLT Novice's Chase on soft ground, and although victories on soft and even heavy ground have followed they came against markedly inferior opposition to what he will face come 15.30 on Friday.

Lastly, it would be remiss not to mention Thistlecrack. A one-time Stayers' Hurdle winner, at his best he would have vied for favouritism, but that said, an impressive 2nd place at the King George notwithstanding, the general feeling is that at a venerable 11 his time at racing's top table may have now passed.

This year's Gold Cup has already been labelled as an intriguing renewal in many quarters, which is to say that no one, not even the supposed experts, is overly confident about predicting a winner. More out of the hope of witnessing the emergence of a future great than anything else I'm going to plump for Presenting Percy.

Conclusion

The festival's showreel of unforgettable moments is certain to be added to over the course of the coming days. Who knows, in time we may well reflect on an Apple's Jade victory in the Champion Hurdle with the same misty eyed nostalgia as we do on Dawn Run's Gold Cup, or perhaps Altior will evoke memories of Master Minded's dominance by distancing his opposition by almost unimaginable margins, or maybe just maybe we will see another Arkle. Don't bet on the last one though - or, if you happen to value your hard-earned cash, on any of my other "tips" either!