Wow! I am so happy, tomorrow is my convocation, after four years of intense study and all the hard work I am finally done with college. But hey!! It wasn't really my intention to go to college, I never wanted to go through this lane of going to college then, get a degree and eventually get a job, I have always had my eyes on the horses and I have a stronger desire to one day become a professional Jockey, but No, my folks do not want that for me. after much persuasion from them I decided to go to college and get a degree which I applied and managed to get an admission into the states university.
My dad owns many horses and I have grown to love them, I become more attached to them when I go with dad to the annual Melbourne horse racing competition, it is a traditional 3200 meters' carnival held every year in Melbourne. dad his very good at his job that even most of the Jockeys do bring their horses for dad to keep till the next event
It was really tough for me right from the very beginning, from trying to figure out the course I was going to studying to securing my admission and getting acquainted with school life in general. It was a bumpy ride at first but after a while I became comfortable and the desire to get good grades soon became a priority to me and not just because my parents wanted me to attend college.
I knew I was not the super brilliant type so I added extra effort to my studies, sleeping just eight hours a day became a normal routine for me, I kept few friends too, the only person that was so close to me was Britney, who happened to be my course mate, I really liked her for many things and I feel she likes me too but the problem was I haven't summoned the courage to officially let her know I wanted her as my girlfriend, I let our closeness be on just friendship basis.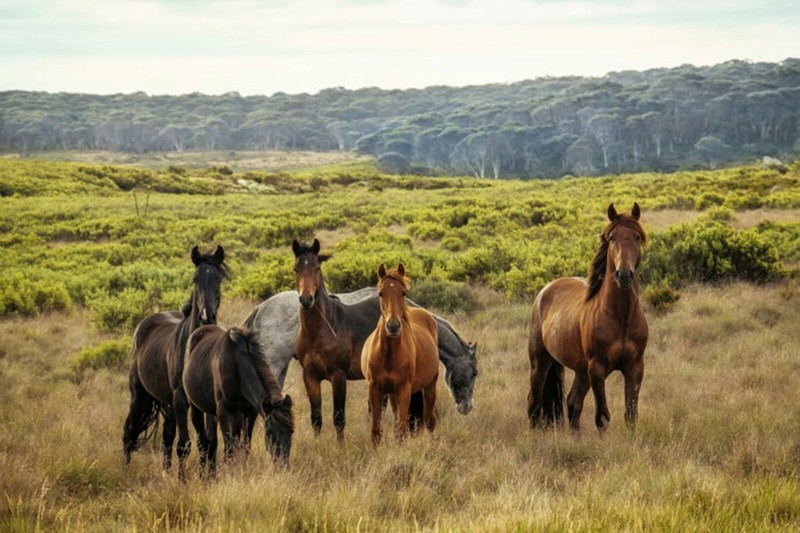 Enough of my old stories; tomorrow is my graduation and I am very excited about it, I am now a certified graduate in Journalism and Mass Communication with a first class degree.
After the graduation
The graduation ceremony was a success, right now am at home and is all about the next phase of life. First is getting a job and earning some cash of my own. Luckily for me I didn't have to wait too much before I got my first job, two days later I saw a vacancy as a commentary man in the Next Melbourne annual horse racing. The interview is scheduled for Monday and I was positive about it with my little experience I gathered before I went for college and my degree in Mass communication I was already feeling I was made for the job.
Since I couldn't fulfill my dream of becoming a jockey my self being a commentary man for the same sport was a good bargain for me. "So I thought"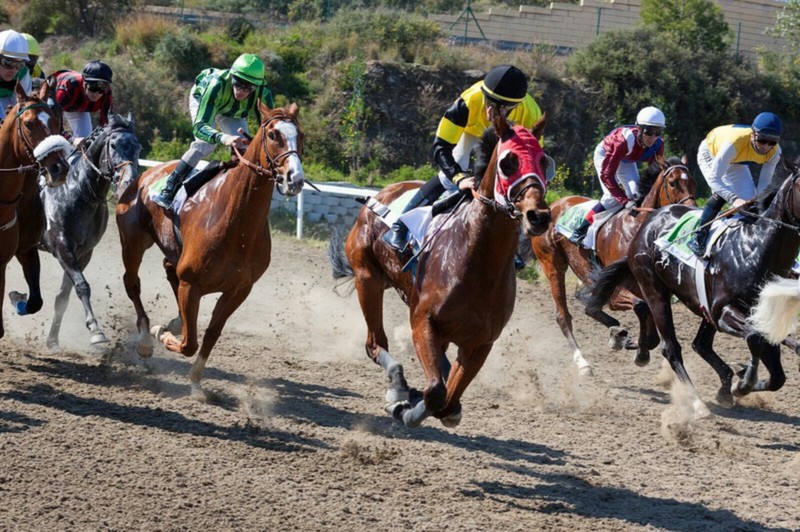 Monday came, and I was set for the interview, wore my slim fitted suit and I was looking like a professional in it, I went down to the interview center, reaching there I saw about twenty other applicants who came for same job and I was beginning to get nervous, it became even worse when I saw extra five others coming to join us at the reception area where we were seated, My mood lightened up when my saw my old school friend Britney among them.
I called her from afar, when she turned to her side and saw me, she lost control of herself and screamed my name and she made her way to hug me, she hugged me very tight, which drew attention of the other applicants. After exchanging pleasantries, we sat down and started talking about school life.
After about one hour of talking and waiting to be attended to by whomever is going to interview us, I saw the lady at the reception receive a call from the Telephone on her desk, she walked up to us after dropping the call and announced that we all drop our application letters with her and go, that the management will review them and get back to us.
on a cozy Wednesday afternoon, I received a text message saying that the board hosting the horse racing has giving me the job and I am to resume on Friday, I immediately called the number that sent the text a lady picked, after introducing myself she reaffirmed the text and also informed me That I will be on the commentary box for the opening ceremony.
At this point my heart started beating really fast, with just two days to prepare, is going to be a tough challenge for me.
Britney didn't help matters at all when I called her and told her about it, she insisted we go out for a drink on Thursday night to celebrate my new achievement, and so it was. I and Britney have never gone on an outing before and here came an opportunity I had to take it.
we went clubbing, from having a drink or two I got drunk at the club, was so drunk that I couldn't even move, thanks to Britney who was still strong enough to guide me home.
she took me home and brought me into my room I fell on the bed without removing my shirt or shoes nor even cared where Britney was going to pass the night since it was already late for her to go home but I was already in dream land to bother about that.
My first day at work
I could feel myself still dizzy from last party, I barely managed to dress up and get ready for my first day at work, obviously this wasn't the kind of impression I wanted to create in front of my employees, I tried to put myself together and went for the game.
I got to the back staged where I was going to run the commentary, I was shown to a medium sized room with about 10 small tv sets in it with different angle to the event happening outside, I took my seat and put on my head phone with a mic connected to it, I was also handed a manuscript which contains player names and their past histories. I was giving a short briefing on what to do by one of the director's back stage, all he said fell on stone as I was too weak to absorb whatever meaningful he said.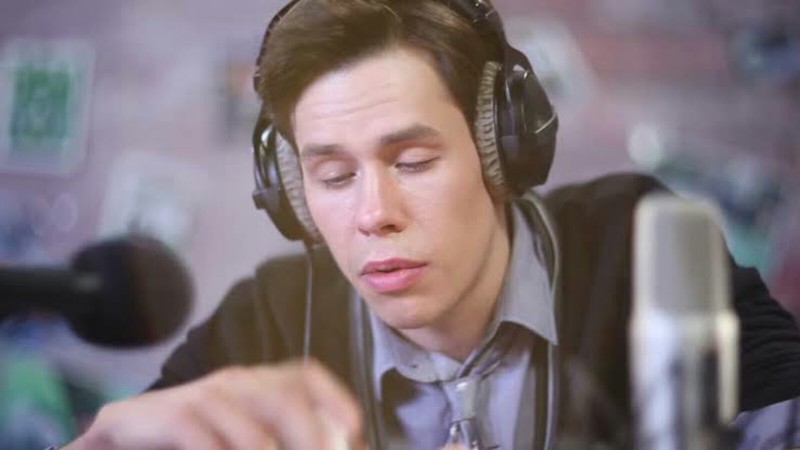 The game was about to start, so I started announcing the players which was in the manuscript and also tell a little history about them, but things were falling apart before the game even started, still tipsy from last night's drinks I was announcing a player's name for the wrong lane, the director quickly called my attention and warned me of my flaws. Only if they could understand my condition and figure out it wasn't me but the drinks "I said in my mind"
The game began and my flaws got worse, I could barely speak to my hearing talk more of my audience, I was sounding like a man groaning my head was banging as well, I tried all I could to make things work but I couldn't keep to pace. Just then my employer got fed up of me, he opened the commentary room removed the head and shouted you are fired!!
The sound of YOU ARE FIRED was still echoing in me hears when I felt someone tapping my back, I turned back and saw it was Britney, Good morning it 8am you have to prepare for work today. I rushed to check the time and date it was actually 8am on Friday morning.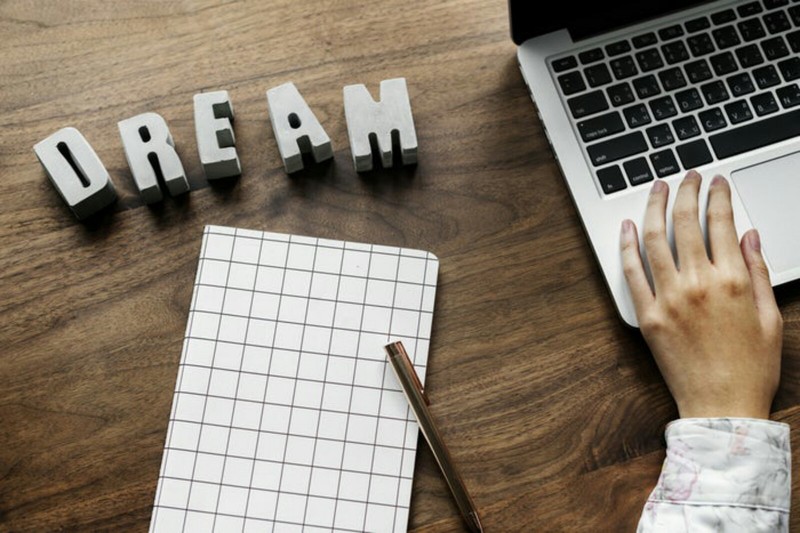 Wow, it was all a DREAM. I couldn't thank my stars Enough
I got up and quickly got ready for my first day at work.
Oops, maybe I should have titled this article "on a freaky Friday I had a dream"
This is my entry for @Pete freaky Friday show, a place where you build your blog with exciting topics every week and you get to earn rewards also. For more information follow the link https://scorum.com/en-us/horseracing/@pete/freaky-friday-november-30-2018
Thanks for taking time to Read.👏👏