This looks very out of place for me. For the first time, I'm writing exclusively on a sport that is outside football and it's not even Basketabb;l or tennis which both follow in my order of preference for sports, In am writing about hockey, but it is a special feature.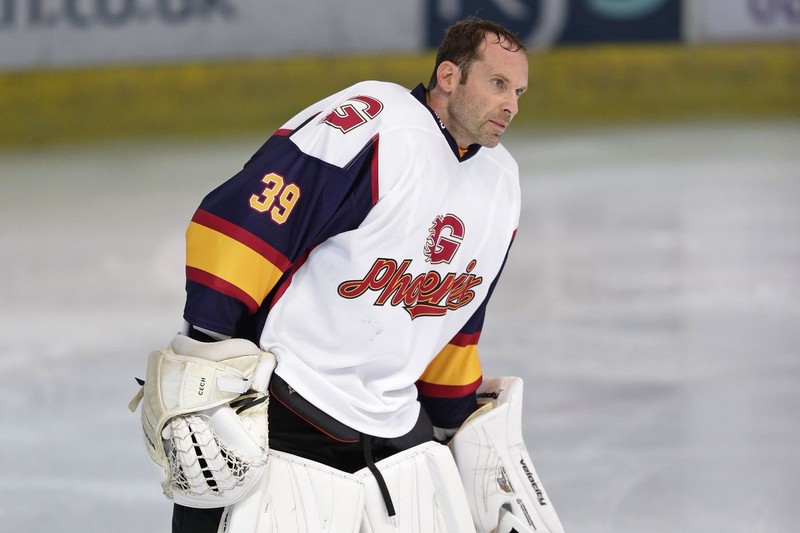 Just barely a week ago, social media was agog after former Czech international goaltender, Petr Cech announced his venturing into Professional Ice Hockey in the National Ice Hockey League (NIHL) 2.
Personally, I worried for him taking into consideration that he wears the headgear. Moreso, the fact that I felt Ice Hockey and the way it is played could be quite more dangerous than football, but he seems to be settling in well.
Over the weekend, he made his debut for his team Guildford Phoenix when they faced off with Swindon Wildcats and with the game tied at 2-2 at the end of the regular playtime, it was into penalty shootout and the veteran who was widely criticised for his inability to keep spot-kicks away in football matches was the hero, as he saved two penalties., helping Guildford continue their 100% record start to the season and earning the MoTM award.
Follow the link below to watch his winning save.
https://www.youtube.com/watch?v=aU93zmLZZYY
Another interesting part of the game was Cech donning a helmet that had both the badges of Chelsea and Arsenal with whom he spent a combined 15 years in a trophy-laden career in London.
Having kept over a century on clean sheets, I hope he can go on to become a household name in Hockey as well.
All the best Petr.