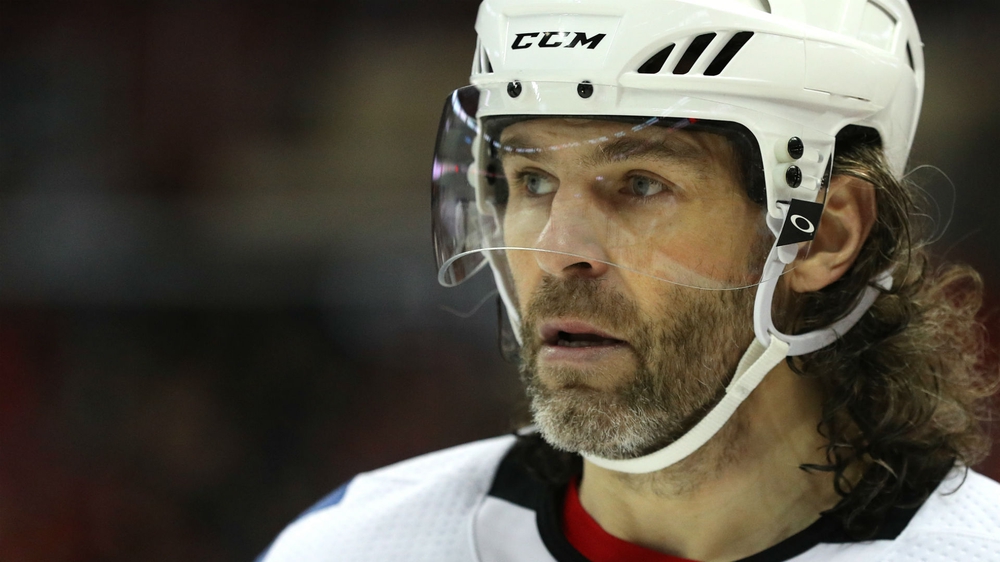 Jaromir Jagr, one of the oldest players in the NHL history, started preparing for the new season with Rytiri Kladno owned by his family. He's still recovering from a knee injury and believes to be ready before the September 8 when the 2018-19 season of the Czech 1. liga starts.

My only goal for now is to feel better tomorrow than I felt today and to make it a day-by-day progress, - Jaromir said.
Recently he took a full on-ice training session with Kladno, the first one since he last played on February 17 in the Czech 1. liga.
Last season Jagr started in the NHL with the Calgary Flames, he played 22 regular season games, had 7 points (1+6), and became the 3rd by games played (1773) in the League history after Gordie Howe (1767) and Mark Messier (1756). Also, just two NHLers were older than Jagr (45 y. 10 m.o.) at the moment when they played their final NHL game - Chris Chelios (48 y. 2 m.o.) and Gordie Howe (52 y.o.). The last NHL gameday for Jaromir Jagr was on December 31, 2017, later he was placed on the injury list and waived on January 28, 2018. The next day Jagr joined his hometown team Rytiri Kladno (Kladno Knights).
Jagr's NHL career started in 1990 with the Pittsburgh Penguins, and during his long 24 seasons in the NHL Jaromir played for 9 teams (Penguins, Capitals, Rangers, Flyers, Stars, Bruins, Devils, Panthers and Flames) and recorded 1921 points (766+1155) in 1733 games - more than point per game!
Jaromir Jagr is a legend who wouldn't stop and just want to play hockey years and years more.