Today on the official website of the Continental Hockey League, a notification appeared that the 2019/2020 season has been prematurely terminated and will no longer resume. The reason is clear to everyone - an unfavorable epidemiological situation with COVID-19.
This message does not indicate who will be recognized as a champion, but they promise to announce their decision on the distribution of seats this season at one of the next meetings of the KHL Board of Directors.
Thus, in the World hockey is now not only suspended, but also completely completed the current championships.
But there is an exception. And this exception is Belarus, which has not suspended its domestic championships neither in football (I wrote about this here), nor in hockey.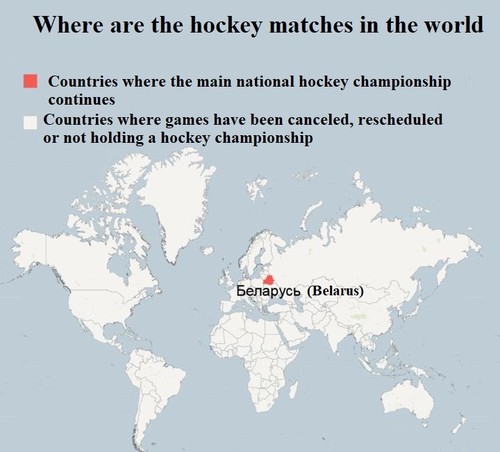 The guys from XSPORT, the largest multisports media platform in the Ukrainian information space, took advantage of this. They acquired the rights to broadcast the final series of the playoffs "Parimatch-Extraligi" (as the main hockey tournament of Belarus is called).
By the way, XSPORT broadcasts around the clock and covers 95 percent of the territory of Ukraine. But in addition, it is available on satellite in all countries of Europe and in cable networks of Ukraine.
Now all of Europe will have the opportunity to watch Belarusian hockey.
In the final of the playoffs, "Yunost" from Minsk and "Shakhtar" from Salihorsk will meet. Matches will be held on March 27, 28 and 31, April 1 and, if necessary, April 3, 5 and 7.