Freaky Friday is a generosity contest series that is being organised by @pete to encourage bloggers whose quality contents are not rewarded. To enter the contest, please click on the link below.
https://scorum.com/en-us/swimming/@pete/it-s-november-9-2018-which-means-that-its-time-for-the-freaky-friday-contest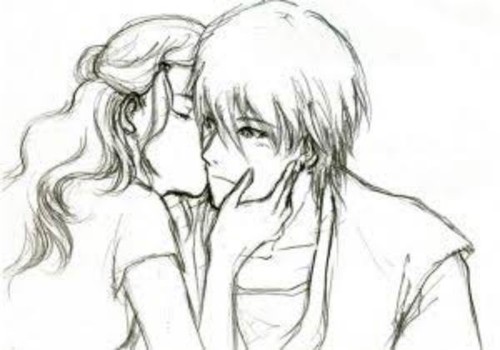 FINALLY, I FELL IN LOVE
Back in the college I was in love with Nancy. She was my classmate and we did a lot of things together from doing our assignment to going to the library. In fact, anywhere you sight either of in the library, the other must be close by that people started thinking we were siblings. That was the triple bond that held us together. Nancy in the order hand was such an elegant, tall and beautiful girl I admire so much that can get the moons for her. She was a free person and open to all. What really attracted me to her was her intelligence and she speaks softly. I had promised dad before he saw me off to college not to involve myself with any girl while in college discarded that promise on a freaky Friday in the class. The teacher I guess must have observed I wasn't paying attention and decided to throw a question at me.
''Hello, can you tell us why humans can't survive without microorganisms?'' She asked
I knew it was for me and jumped to my feet. The silence that filled the room was beginning to pave for noise when some student starting murmuring and Bob gave out laughter. I was so much embraced that the teacher asked somebody to bail me out and nobody did. Was I a bad guy? I was battling with this though when Nancy stood up and explained the relevance of microorganism in human food digestion, drugs production and industrial usage.
''What is your name? It seems you are a new student''. The teacher queried
''Ya, my name is Jon'' l replied.
Throughout that day, l couldn't take my thought of Nancy. I developed likeness for her. She had helped me few days ago when I entered the class for the first time after we met in the principal's office earlier that morning and exchanged gaze. Some boys had approached me to ask what I was doing in their class led by Bob; was tallest in the class, handsome and looks quite. I was still trying to figure out was they were up to when Nancy appeared.
''He is my friend and will be joining us. He is a good guy'' she advocate
They left me with a gaze that meant problem. Within few weeks I opened up my feelings to Nancy but she said I should give her time but we can be good friends. Later Bob and I happened to find ourselves in the same school team. We have become such a rivalry that Bob wouldn't allow me perform my duties as the team leader. He was the deputy and ought to be the next team leader but the coach thought order wise due to his poor leadership skill though he was the best player whenever he decided to participate far better than myself.
I GOT THE RUMOR
When I learnt Nancy has been seeing Bob at the eve of the competition, I confronted him to stay clear of her and shouldn't do anything that will jeopardize our team's efforts. In the cause of the argument, l gave Bob a blow that made him spat blood from his mouth. Such was my fury. Then he told me to my face that he will ensure he wins the water hockey championship best player, take the team leadership from me and have Nancy.
I met Nancy later that evening to talk things out. She scolded me for being violet and authoritative and had to admit having feeling for Bob. In fact, she said she loves Bobs. That was the least I expected to hear from her. I was shocked and felt ill for some days but Pedro encouraged to fight back. It became glaring I was losing everything that made me Jon in Sidney High College.
MY PLAN
I knew only Bob can stop himself from emerging the champion best player and if that happens, l will lose on both side. There was no time left and I had to make a plan. Is either Bob goes with Nancy or the championship best player, I vowed. The next day, I went down to a Pharmacy and ordered for a strength booster drug; can't recall the name exactly. At the competition, Bob and I had won our school lot of prizes in other sports like swimming, water diving etc
WATER HOCKEY
It was now time for the water hockey competition and award that will determine who represents the region in the national championship. The best player always do. I collided with one of the coaching staff as the team leader to draft in one other person (Pedro) to join Bob and I in the team attacking line up. When we heard the nozzle sound, we all were moving fasts as we could, hitting the ball and within seconds we almost at the final line.
The score stood at 4-4 at the last minute of the extra time. Bob and l had two goals each to our credit and the scorer of the winning goal will be the tournament best player. Bob as with the ball from a pass from the defender and was dribbling his way to the post. Then l knew he was about pulling the magic. Bob was a head and I was following from the other flank with Pedro behind him. When it became obvious Bob will score, l signaled Pedro who piece his stick into Bob right leg. I could hear Bob groan.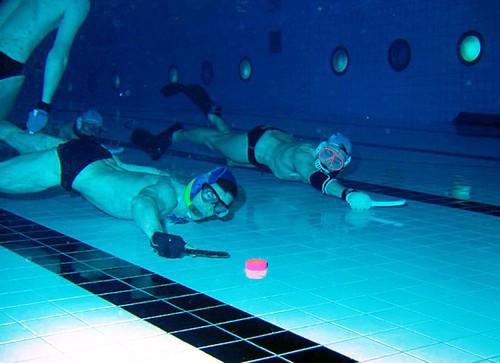 Immediately he fell sluggish, Pedro overtook him and passed the ball to me. I score the winning goal that ended the game 5-4. Bob knew I played a fast one on him as I stood on the podium to receive my award. He was full with scorn and Nancy was there to console him. What matter was that out school won no matter who was injured. I went home happy and saddened.
Life will always give you the good and the bad, Always choose what is good for you.