Hi guys, today I will till you about a hockey player who is living in the hearts of all people across world.yes I am talking about a Wayne Gretzky he is known as THE GREAT ONE, he is also called as THE GREAT HOCKEY PLAYER EVER.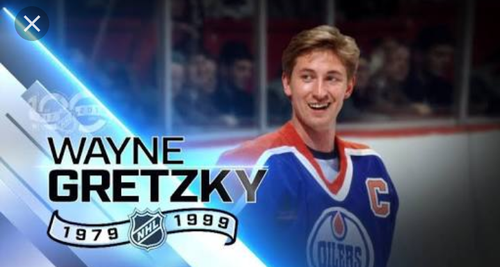 Wayne Gretzky was born on 26 January 1961 in the city ontario of Canada.He is an Canadian former profisional ice HOCKEY player and former head coach.He played 20 sessions in the national Hockey league for four teams from 1979 to 1999.in 1978 Wayne Gretzky signed with indianapolis racers of the world Hockey association. Then he left the WHA and join NHL, where he plays were well and makes many records . He led his team to win four Stanley cup. Then in 1988 he joins Los Angeles kings . Then he joins louis blues and played for many years with them . At the time of his retirement he was playing with New York Rangers.
In his carier has made so many records. Some of his records are given below:
Most number of Goals at least 900 Goals.

Most Assists 1900.

Most Goals by a centre 894.

Most points by a centre.

Most 40 or more goals in a season.

Most consecutive 40 or more goals seasons.

Most 60 or more goals seasons.

Most hundred or more point seasons.

Most three or more goal games 50 games.
He holds 61 NHL records, 40 regular season records, 15 play off records and also six all Star records.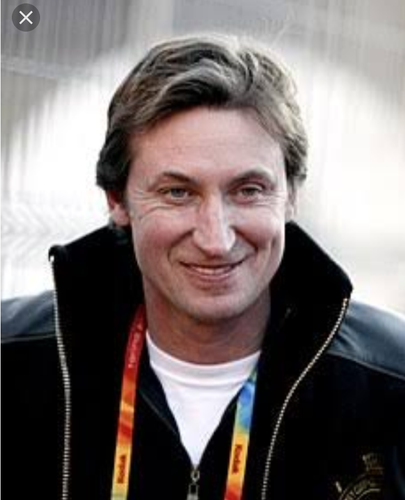 After retirement in 1999 Wayne Gretzky was immediately inducted into Hockey Hall of Fame.Wayne Gretzky became executive director for Canadian men's hockey team during winter Olympics. During this Olympics they win the God Medellin for his nation.in 2000 he became part owner of phoenix coyotes then he became the teams head coach.
I hope you all like my post regarding the great ice HOCKEY player Wayne Gretzky. Thanks.