Hlo friends it is my first post on scorum about hockey i will talk about the world number one hockey player Wayne Gretzky.I will give you better information about this famous player.You can read it frequently and i am sure that it will like to all people you are big fans of hockey.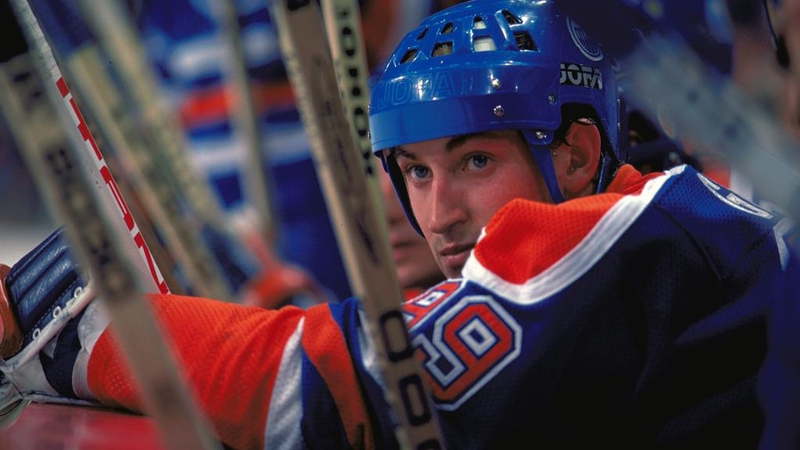 Wayne Gretzky the number one hockey player was born in January 26, 1961 in Brantford, Ontario a famous place in Canada.His position is at the centre and he will success at every time in this place.His height is 6ft 0 inc.He is a left handed player.He play hockey in the year 1978 and his last hockey macth in the year 1999.He will play for Indianapolis Racers,Edmonton Oilers,Los Angeles Kings,St. Louis Blues,New York Rangers.
He is a Canadian former professional ice hockey player and former head coach. He played 20 seasons in the National Hockey League (NHL) for four teams from 1979 to 1999.He is named as The Greatest One and called the greatest player at every time.Gretzky is the leading scorer in NHL history, with more goals and assists than any other player.sHe garnered more assists than any other player scored total points, and is the only NHL player to total over 200 points in one season.
At the time of his retirement in 1999 and persisting through 2017, he holds 61 NHL records: 40 regular season records, 15 playoff records, and six All-Star records.In 1978, Gretzky signed with the Indianapolis Racers of the World Hockey Association (WHA), where he briefly played before being traded to the Edmonton Oilers. When the WHA folded, the Oilers joined the NHL, where he established many scoring records and led his team to four Stanley Cup championships. Gretzky's trade to the Los Angeles Kings on August 9, 1988, had an immediate impact on the team's performance, eventually leading them to the 1993 Stanley Cup Finals, and he is credited with popularizing hockey in California.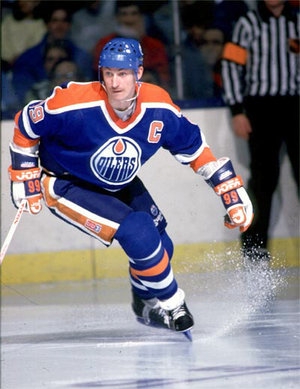 After his retirement in 1999, Gretzky was immediately inducted into the Hockey Hall of Fame, making him the most recent player to have the waiting period waived. The NHL retired his jersey number 99 league-wide, making him the only player to receive such an honour. Gretzky was one of six players voted to the International Ice Hockey Federation's (IIHF) Centennial All-Star Team. Gretzky became executive director for the Canadian national men's hockey team during the 2002 Winter Olympics, in which the team won a gold medal. In 2000, he became part-owner of the Phoenix Coyotes, and following the 2004–05 NHL lockout, he became the team's head coach. In 2004, Gretzky was inducted into the Ontario Sports Hall of Fame.In September 2009, following the Phoenix Coyotes' bankruptcy, Gretzky resigned as head coach and relinquished his ownership share. In October 2016, he became partner and vice-chairman of Oilers .
Records of Wayne Gretzky.
Wayne Gretzky holds or shares 61 NHL records: 40 for the regular season, 15 for the Stanley Cup playoffs and six for the NHL All-Star Game. Here's a summary of what is almost certainly the most amazing career record in the history of sports.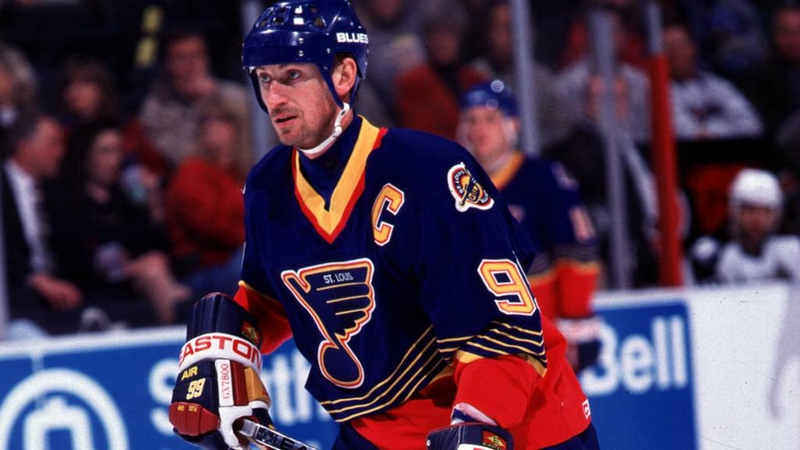 Most Points:2,856 (1,485 games, 894 goals, 1,962 assists)
Second: Mark Messier - 1,855 (1,756 games, 694 goals, 1,193 assists)
Most Points, Including Playoffs:3,238 (2,856 regular season and 382 playoff)
Second: Mark Messier - 2,180 (1,885 regular season and 295 playoff)
Most Goals:894
Second: Gordie Howe, 801
Most Goals, Including Playoffs:1,016 (894 regular season and 122 playoff)
Second: Gordie Howe, 869 (801 regular season and 68 playoff)
Most Assists:1,962
Second: Mark Messier, 1,171
Most Assists, Including Playoffs:2,222 (1,962 regular season and 260 playoff)
Second: Mark Messier, 1,357 (1,171 regular season and 186 playoff)
Most Goals by a Center:894
Second: Marcel Dionne, 731
Most Assists by a Center:1,962
Second: Mark Messier, 1,171
Most Points by a Center:2,856
I hoped you like it.