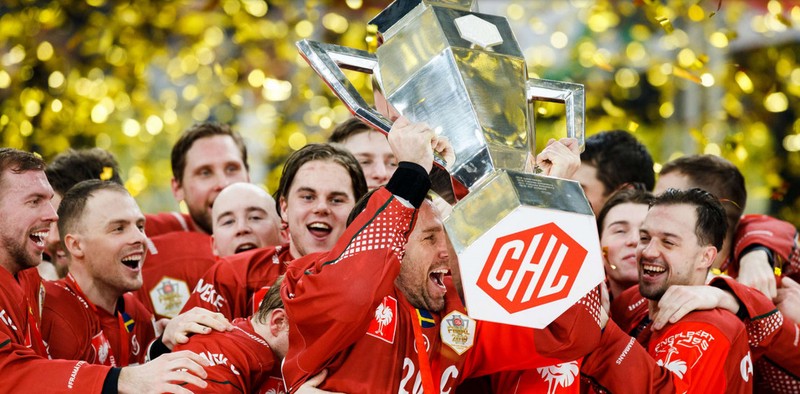 Last night Frölunda Indians became Champions of Europe after winning Red Bull Munich in final. Frolunda won 3:1 and became Champions of Europe for third time.

German side made few power play for Frolunda and from one of them Samuel Fagemo scored for 1:0. It was shot through a lot of other players, but puck founded the net of aus den Birken. In new power play for Frolunda Ryan Lash was alone on left side. He fired shot under aus den Birken for 2:0. Easy job for tournament best scorer! Third goal was scored by Ponthus Weterholm who redirect the puck into the back of the net for 3:0 in new power play for Frolunda.

Munich did not surender and got power play, then one player of Munich initiated box match with one of oponents prevented by referees and he got long time sentoff. It was still power play 4 on 3 and Munich coach Don Jackson takes off goal keeper to have bigger advantage. Soon after shot by Ysin Ehliz ended in Frolunda's net for 3:1.

However there were not enough time for turnover and 10 miute ban for Munich player was to big blow for them. After last whistle Frölunda Indians celebrated the title in front of their fans.
I am not regular Ice Hockey fan despite I think it is interesting sport, but when I watch it on TV puck is just moving to fast for my eyes and I can see only on slow motion what happens. I stumbled on final by accident after changing tv channels last night and got surprised that someone in my country are covering that event as there is no league in ice hockey here. That reminded me on time when this country was bigger and one part of it Slovenia had few solid ice hockey clubs who had derbies with my club which people watched just to see inevitable fights between players on the ice. It's a shame we have no Ice Hockey league here at least some kind of regional one like in basketball.