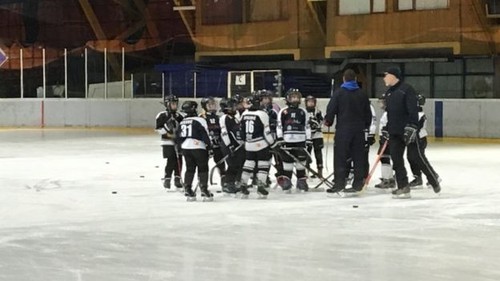 Capital of Serbia Belgrade is host of Ice Hockey second division World Cup for under 18 years players. In April this year it will host World Cup group B for senior players too. The fastest sport was never to much popular in my country. When we see under which conditions players are training and playing Ice Hockey here it is real miracle to get hosting of big event such World Cup. In past times when this country was bigger and called Yugoslavia there were serious clubs from republic of Slovenia (Jesenice, Olimpija Ljubljana), Croatia (Medvescak - Zagreb), even here in Serbia (Partizan Belgrade) and some sort of Ice Hockey league. After collapse of that bigger country Ice Hockey in Serbia almost stop to exist. There was some kind of league with 3 or 4 clubs some years, some years there was not any regular competition. However youth leagues are regular.

Lets look what trainers and players are saying about present state of Ice Hockey here. First obstacle is that at the end of April Belgrade's only ice hall "Pioneer" will have no ice and that state will last until the end of Summer. At territory of Serbia there are only 3 places where people can skate. Imagine that you train Waterpolo and someone pull out all water from swimming pool and you need to train on dry ground says one of players of local Ice Hockey club - Vojvodina Novi Sad. They can train from beginning of September until end of April. Only two clubs which have senior squads Vojvodina and Zvezda are playing regional league with clubs from Slovenia and Croatia. In city of Subotica near Hungarian border players from club Spartak have only open ice and can skate maybe 3 month in year. Rest of time they travel to some town in Hungary to train or play. In Belgrade situation is not good too. Two clubs Zvezda and Partizan are fighting for place in one ice hall. Partizan currently have only young squads. There was attempt to make one club from them for all Belgrade, but attempt failed.

It is unclear why country like this with only 3 places for skating got hosting of World Cup even for group B ? Solution is simple - mayors of cities like Belgrade should spend less money on useless new year lights (6 month in function) or stop to build megalomanic things like world the most expensive Christmas Tree or stupid cable car over rivers and start to invest in sports. It is more important that present kids have place to train sports like Waterpolo or Ice Hockey than those expensive projects they are into.

Problem is that they don't see big short term profit in swimming pools or closed ice skating halls. They could if they want to do something like in Hungary if you invest in sport you pay less tax to state. Unfortunately they just love to make screenshots of themselves with gold medal owners like waterpolo squad and then behind the scene work hard to destroy clubs.