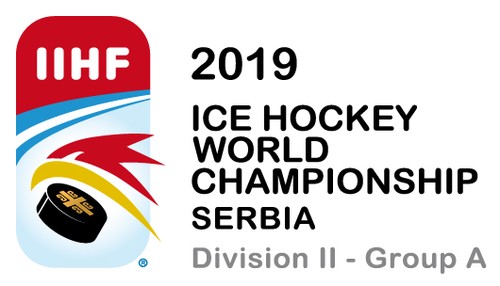 Serbian national squad won golden medal at World Cup second division group A held in Belgrade. Players managed to qualify for higher ranked first division and repeated the biggest success of our ice hockey in history. In deciding game Serbia won against Spain in dramatic finish after penalty shot out with 3:2 (1:0, 0:1, 1:1 - 0:0, 1:0). We need to say that Serbian squad had luck and help of Croatian squad who won against Australia with 2:1 which enabled Serbia to jump over Australia on the table and to qualify for higher rank!
First goal scored Aleksa Lukovic on pass from Stefan Ilic and Marko Brkusanin. That was the resut of first part of the game. In second part Spanish player Gaston Gonzalez scored after pass of Betran and Fuentes. Serbian squad had initiative, but in third part of the game in 47.min. Spanish player Oriol Rubio scored second goal after power play because Ugljesa Novakovic was sent off on 2 minutes. However Serbian squad continued to attack and reward came just 28 second until the end when Stefan Boskovic made strong powerful shot which ended in the Spanish net for great celebration on the ice.
In extra time Spain had some chances, but result remained the same. In last serial of penalty shotout Marko Brkusanin scored a goal and Serbian goalkeeper Arsenije Rankovic saved penalty for final well deserved celebration.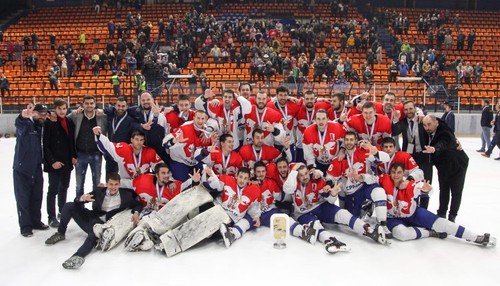 This is great and unbelievable success for country with only 3 places for skating and 3 ice hockey clubs with senior squads. I hope this success will wake up someone in authorities to make better condition for work and training of this sport and that this success will boost popularity of ice hockey in my country.
Final table looked like this: