What is ESPN exactly? I believe the right description to use is "sports media company".
Scorum can become an evolved version of ESPN, an ecosystem of sports media and gambling applications.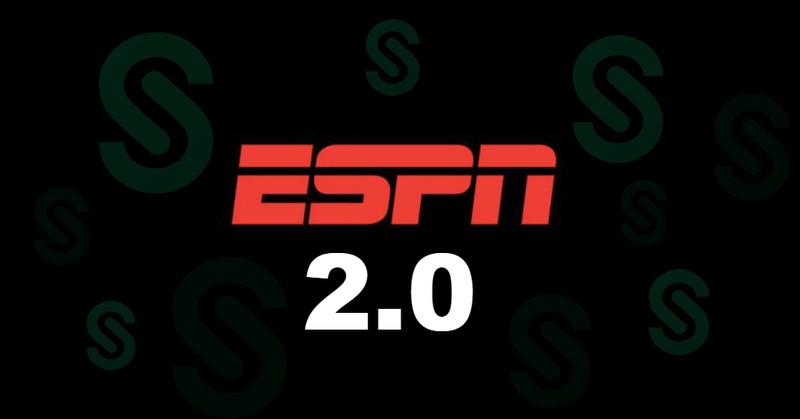 Scorum might not look the part today being as it is still in the development phase, if you give it some thought you will begin to see the potential that Scorum possesses. Any type of sports app that you can think of can be integrated into the ecosystem. The sports betting exchange was released a few days ago and even though it is still a work in progress, the community has displayed interest in the further development of the platform. BetScorum.com is only one single app, one day there will be a collection of apps that form a complete Scorum ecosystem.

What will make Scorum better than ESPN is that this is a network which is partially owned by SCR token holders. Don't get me wrong, Scorum is definitely centralized, but it is a step forward. Unlike with ESPN and other older generation platforms, Scorum opens up new possibilities.

You would never have seen ESPN release a feeless betting exchange that allowed users to participate anonymously without needing to verify identity. The non-intrusive feeling that Scorum offers is nice, people enjoy the sense of freedom. It is obvious that we are moving in the right direction.
This is no place to settle though, for Scorum to become a success everything needs to come together and constant improvements and additions need to be made. The betting exchange is a nice concept but it is no where near perfect. You can promote it as being feeless and having no betting limits, when the betting odds are lower than expected and the level of trade volume that users desire is non-existent, there are problems that need to be solved. If these problems are not solved, Scorum will become nothing more than a stepping stone, a collection of ideas for another project to build from. It is important to work together and push innovation forward to avoid falling behind. Scorum is a first mover in this crypto market niche and there is time to build up a dominant force in the sports media world, as long as the team is able to keep this pace going the future appears to be bright.
---
This is what I believe a completed ecosystem will look like:

blogging platform
news app
live sports scores app

betting exchange
sports handicapping app

fantasy sports app
advertising network
statistics center
ecommerce app
sports ticket hub

esports app
---
If Scorum is to become ESPN 2.0 that would make SCR an in-demand currency throughout the sports world. Not only would it be accepted inside of Scorums ecosystem of apps, there would be demand for it outside as well.
It is possible that one day you will go and watch a live sporting event, while paying for your ticket and food using Scorum Coins. This might not seem so realistic today as cryptocurrency is still so new and Scorum is not yet a proven success, you never know what may take place tomorrow.