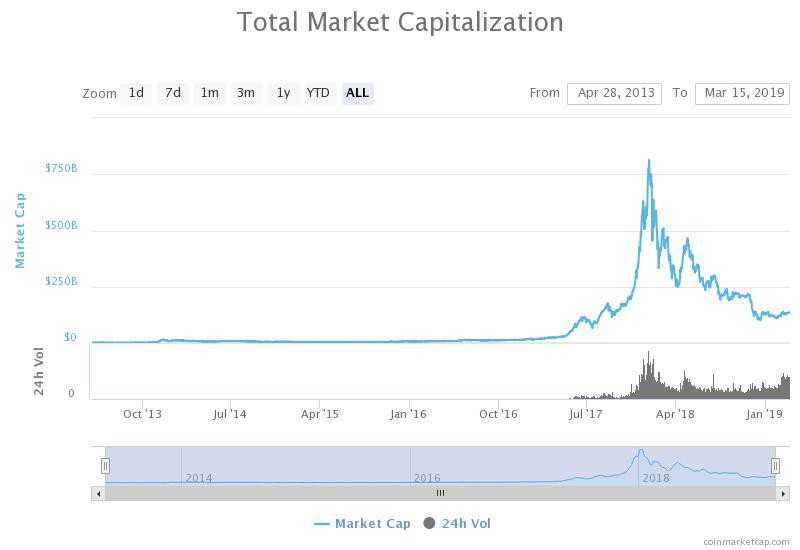 The sure thing is BTC and LTC have bottomed a couple weeks ago and of course we met resistance BTC at around 4000 4100 and LTC at 60.00 after Rejection at these levels we slipped a bit .
As we traded sideways for a week we have now rallied again and we are headed to two key resistance points one for BTC and the other for LTC to watch for the next few days
I also see in the charts the smaller cap crypto like scorum I believe has been behind the big cap stuff by a few weeks in finding the bottom scorum is at or near the bottom but until we see a price increase we are still not there this could be happening any day now.
I expect to see some price movement here at scorum soon we could see it as soon as a few days.

WHATS GOOD
The Total MARKET CAP has picked up 2 billion in the last few hours as of this writing and we are Approaching two critical resistance points for the market to continue up
are TOTAL MARKET CAP is 137 ,537,809,312 another thing is the 24 HOUR VOL is good at 29, 559, 117 ,901 this is Far better than anything we seen in a while

WHAT to WATCH the next few DAYS
Here we are WATCHING two key resistance points watch to see If BTC can get past
4,000 and HOLD ground and LTC the key here is that 60 dollar LEVEL we must clear and
hold if we do EXPECT REALLY GOOD THINGS NEXT FEW WEEKS

Another plus FUTURE TRADING BTC has been halted and this should also be a help
for the Market to have a faster recovery with less pressure now without futures trading
of course the overall market being good will in time pull prices up on smaller caps along with alt coin buying once confidence returns