The first ever ISO - Initial Steem Offering - starts today at 1 GMT.
Where
On Steem Engine Decentralized Exchange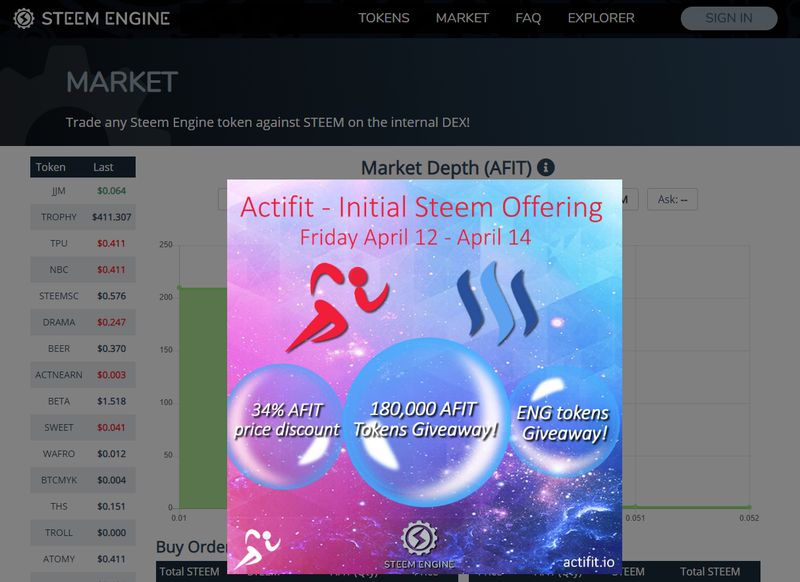 When
Starting at 1 PM GMT, Friday, April 12th 2019.
Ending at 1 PM GMT, Sunday, April 14th 2019
What
Sale of AFIT tokens, lovingly called the Initial Steem Offering ori ISO for short, the first ever!
How much
Fixed price of 1 AFIT for 0.05 Steem or 20 AFIT for 1 Steem.
How do I participate
Have a Steem account or create one at Actifit
Login at Steem Engine DEX
Deposit Steem
Put a buy order for AFIT with your deposited Steem with a fixed price of 0.05 Steem
Wait for the sale event to start when you've put an order before 1 PM today - or - see your order fulfilled
Congratulate yourself because now you are the proud owner of the most sought for and the most active crypto asset :)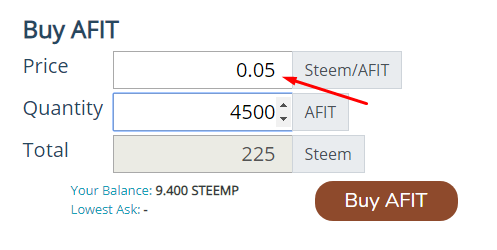 Bonuses
Bonus 1: First 30 buyers of AFIT tokens with a minimum of $100 USD will each be rewarded with an extra 3,000 AFIT tokens, for a total of 90K AFIT tokens!
Bonus 2: Top 10 buyers will receive a total of 90K AFIT tokens, as follows :
Top Buyer #1: 40K AFIT.
Top Buyer #2: 20K AFIT.
Top Buyer #3: 10K AFIT.
Top Buyer #4: 5K AFIT.
Top Buyers #5 - 10: 2.5K AFIT each.
Bonus 3: All buyers with a minimum of $100 USD will each receive 20 ENG token!
Tutorials
Text Tutorial by @katerinaramm
Official announcements
(Newest first)
Actifit ISO Kicks Off Tomorrow @ 13:00 GMT For Only Two Days ! Radio Show Tomorrow - Don't Miss It! Daily Updates.

Actifit ISO: Less Than 2 Days To Go. FAQs & Tutorial About Event.
Actifit ISO: First Ever "Initial Steem Offering" This Friday. Not To Miss Event: Discounted AFIT Price. AFIT + ENG Tokens Bonuses!
Official banner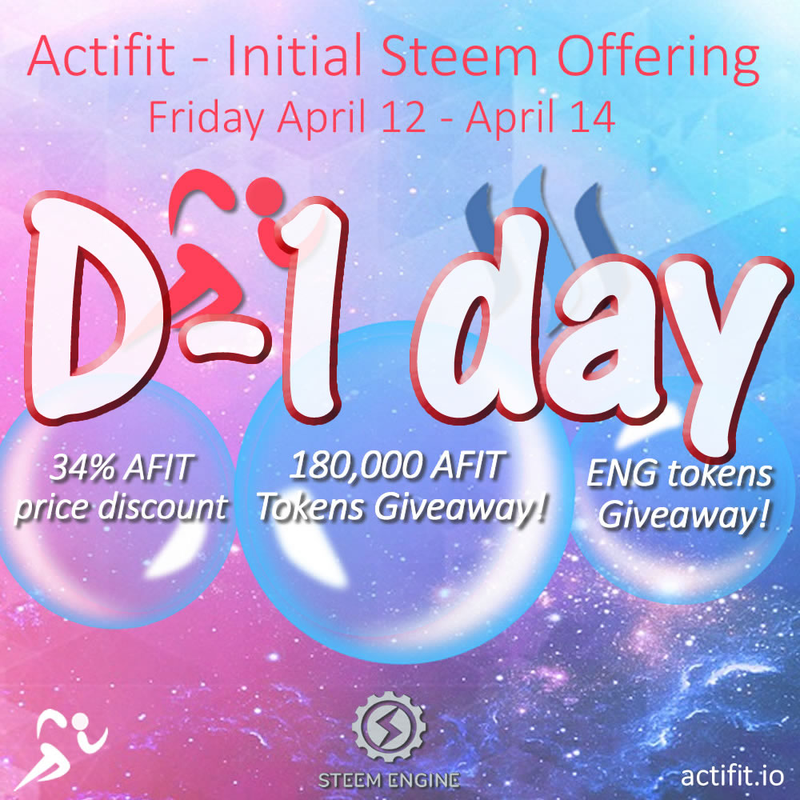 My personal announcements
Once to bed and Actifit ISO is here
Top Actifiters in Week From April 1st to 7th 2019 - AFIT ISO News

Links and more ...
Final words
This is a unique opportunity to participate in the first ever ISO, a new way to offer and receive valuable tokens with and on the Steem platform. Be a part of it. Be active and do something good for your soul, body and pocket.
Good luck!
Better and better