The blockchain and cryptocurrency have revolutionised many aspects of our lives. Due to the blockchain technology, we have our first decentralised state/nation/economy. Decenturion is our first decentralised state, meaning that anyone, anywhere can become a citizen. When a person joins he/she will get a passport showing citizenship. A citizen has many opportunities including getting employment. Decenturion is structured like any other country, with ministries and its own currency. Its currency, which is in the form of cryptocurrency is called DCNT and it is already on the exchange.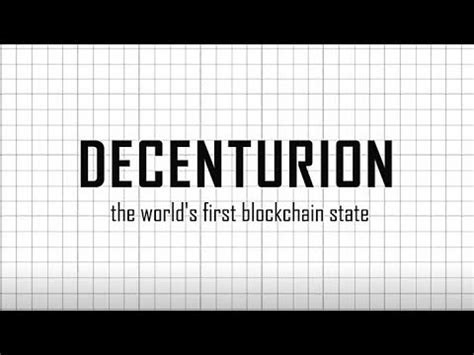 Decenturion offers many employment opportunities including trainers (curators), clerks, ministers, media personnel, mentors and coaches. Currently, Decenturion is spreading its wing to all corners of the globe by establishing working groups and news channels in various countries. The aim of Decenturion is to cover all countries by end of 2019. We wait to see if Decenturion will get a nation status on United Nations, something they are working at. To become a member someone has to pay a registration fee, which is a once off payment. Economically, Decenturion is powered by many start-up firms. Everyone is can join this borderless state.
If you are living in a country where Decenturion does not exist, you have the chance to establish the branch in the country, and stand a chance to head operations in your country. When a new workgroup is opened, the leader has a big role to play. In Decenturion terms, the leader of a large working group is called a curator (trainer). The curator is responsible for inviting people from his/her country to join Decenturion. He/she will disseminate information through various means. The curator works with a group of media. Media refer to people who spread the news about Decenturion through various means in the web. The media personnel work as freelancers and are paid per article or video they post on approved media sites.
Visit Decenturion in order to join or to get more information.

Get details on how to become a Decenturion writer