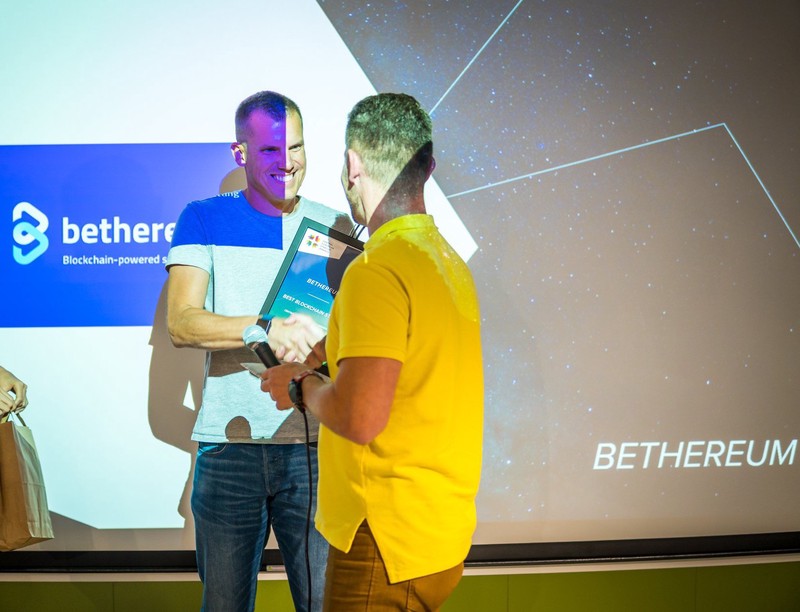 As some of you may or may not know, I'm a (small) part of the Bethereum team. Bethereum is a social betting platform that engages a worldwide community in contests and sports while gamifying the betting experience.
I recently published their first article on American football, which they've just added to their betting platform (read here).
The Bethereum team and platform are definitely one of my favorites and they have been racking up awards left and right. When I saw they did well at the HYPE Sports Innovation event, which many of us have heard about through Scorum, I thought it was worth sharing with you all.
HYPE Sports Innovation
HYPE is the premier global sports innovation accelerator network, which is why platforms like Scorum and Bethereum have gotten involved in this initiative. Bethereum recently took home the "Best Pitch Award" at the HYPE Sports Innovation event.
CESAwards
At the CESAwards (Central European Startup Awards), Bethereum won the Best Blockchain Startup of the Year award. The win puts Bethereum in a prime position to compete in the finals, which will take place on November 2019.
Read more about the awards Bethereum won here. Learn more about the Bethereum platform here at Bethereum.com.
---
Have you heard about Bethereum? What are your thoughts about the project?