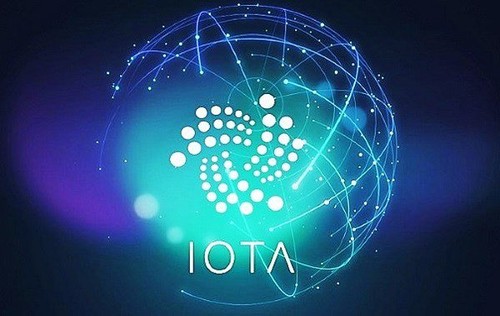 The IOTA cryptocurrency is a unique type of crypto which focuses on a distributed ledger that allows secure communication, secure payments, and open source technology between devices on the internet of things (m2m, machine-to-machine). The IOTA protocol entered the space in June, 2017 which has a total supply of nearly 2.8 billion IOTA and has proven to be a top 20 cryptocurrency ever since it provides a different approach to the blockchain space using the Tangle theory rather than the standard blockchain theory to allow transactions to be processed.
The creators of IOTA include David Sonstebo, Sergey Ivancheglo, Dominik Schiener, and Dr. ir Serguie Popov who presented the idea in 2015 and started research and develop to build such a unique protocol for the future growing internet of things field. The IOTA protocol aims to provide very fast transaction with zero fees no matter the size of the transaction and the number of transactions the system can process is unlimited allowing for greater scalability. The supervision of the IOTA protocol is conducted by the IOTA foundation which is an open-source, non-for-profit organisation that focuses on improving and updating the protocol.
CarPass, which is an IOTA-based technology, provides secure transaction, digital identities, and charging networks for cars is one example of the projects the IOTA foundation has created which is in partnership with Volkswagen and Innogy. The IOTA foundation also has interests in setting up a data market using IOTA technology which will be in collaborating with Deutsche Telekom, Microsoft, Fujitsu, and Samsung demonstrating the sort of efforts the foundations is displaying.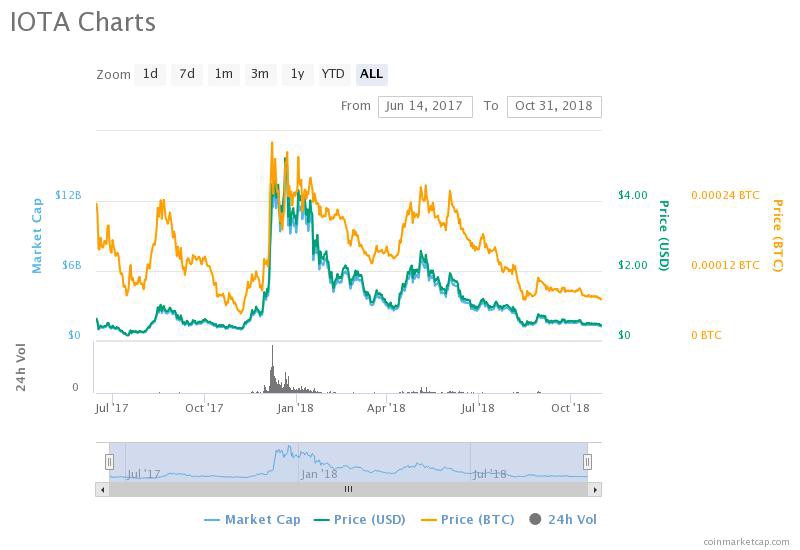 IOTA reached all time highs on the 22nd of Decembers at $5.01 USD per IOTA with a market capitalization of $14 billion USD. The trading volume of this day was at $445 million USD.
The current price of IOTA is $0.45 USD per iota with a total market capitalization of $1.2 billion USD. The trading volume of IOTA today is $6 million USD. Another potential buy for any individual interested in IOTA's technology and ideology.
Are you a fan of IOTA? Do you think this crypto can reach new all-time highs? Leave a comment below!