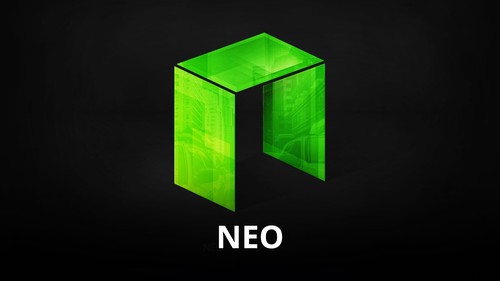 The Neo blockchain and cryptocurrency was first released in 2014 originally known as ''Antshares'' and was created by Da Hongfei and Erik Zhang. The organisation rebranded in 2017 from ''Antshares'' to NEO to provide a more recognizable brand name which is easier to pronounce and recognize for investors or potential investors.
The circulating supply of the NEO cryptocurrency is at 65 million but is expected to have a total supply of 100 million. The NEO protocol also produces the GAS token which is used for transactions fees and other services on the blockchain such as smart contracts and gaming services for example. The current circulating supply of GAS is approximately 10 million GAS tokens but plans to release to a total of 100 million, the same as NEO, over the 22 year period where with NEO, 50 million was released to the market and investors, and the remaining 50 million is to be released in 15 million installments per year until the 100 million cap is reached.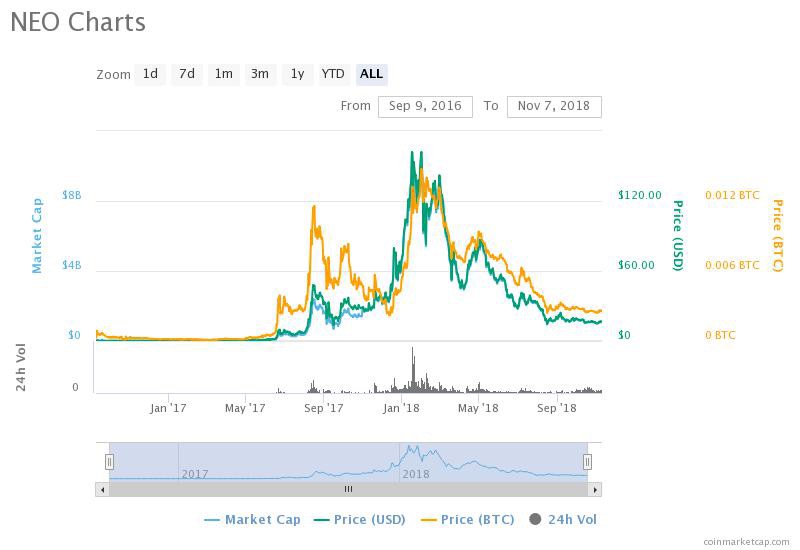 The NEO blockchain reached all time highs on January 15th, 2018 where the price per NEO was $162 USD with a total market capitalization of 10.5 billion USD with trading volume on the day being $817 million USD.
The current price per NEO is $16.82 USD representing a major drop from January during this years bear cycle. The current market capitalization of NEO is at $1 billion USD with a daily trading volume of $172 million USD.
A cryptocurrency with a total supply of 100 million at $16.82 is hard to say it's not a steal with all the features this newer generation blockchain provides including smart contracts, a decentralized internet with features and services on the blockchain, sustainability and scalability but with all the competition such as Ethereum & Cardano, this could provide to be a tough task for NEO to overcome. Below is a link to NEO's website to promote independent research which i value as one of the most important things when it comes to this market.
https://neo.org/
Are you an investor of NEO? Do you think the crypto has a bright future? I am interested in crypto and blockchain discussions and would really enjoy hearing your thoughts!