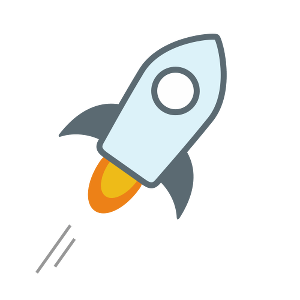 Next in my blockchain series is a quick review of an impressive blockchain protocol which has endured time in the cryptocurrency space initially being released in 2014. The Stellar protocol consists of an open-source, decentralized blockchain which aims to provide cross-border payments between any pair of currencies. The protocol was launched by Jed McCaleb who was the founder of the infamous exchange Mt. Gox and also co-founder of the Ripple protocol, Mccaleb created the Stellar protocol in partnership with Joyce Kim.
The Stellar protocol has achieved many use cases since it's existence allowing cross border payments for many companies in several different countries including Africa, India, Philippines, and predominantly the Middle East allowing efficient cross border payments and services that use the Stellar currency. The protocol allows transactions to occur between 2 to 5 seconds which is very rapid and efficient allowing for greater production in these regions using the Stellar network. Recently in September, the city of Chicago held a food truck festival which allowed individuals to purchase food using the Stellar cryptocurrency showing a pure example of how crypto can be used in everyday life and allow for another means of payment and value.
Stellar recently has released the biggest airdrop known to the crypto space giving any individual $25 USD worth of Stellar just by participating in the airdrop and was used to allow users to become familiar with the Stellar currency as well as cryptocurrency in general. This was a very impressive marketing strategy by the foundation as it allows newer users or individuals without much knowledge in the space to obtain some Stellar in their wallet and get use to how the innovative technology works. The transition from the legacy system to blockchain is difficult for some individuals and this demonstration does aid that transition for people but some disagree with this approach.
The current circulating supply of Stellar is at approximately 19.25 billion with an expected total supply of 104 billion Stellar coins.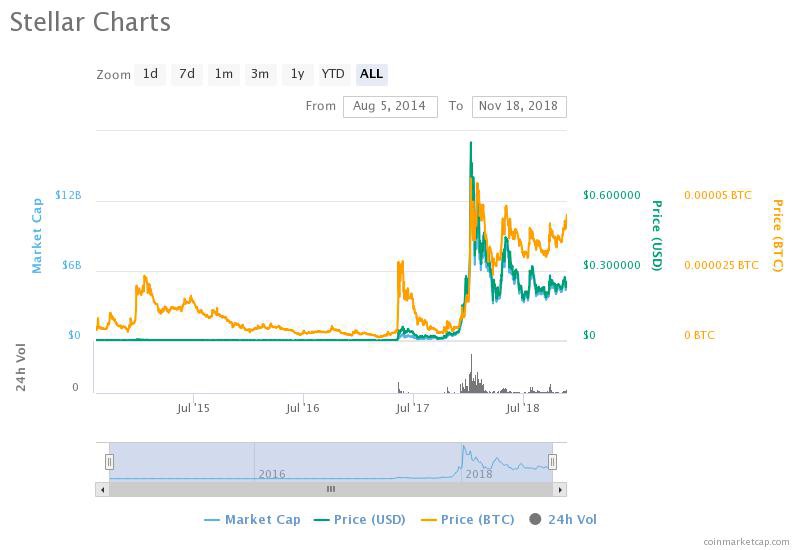 Stellar achieved an all time price of $0.85 USD per Stellar coin with a total market capitalization of $15.2 billion USD and a daily trading volume of $1.2 billion USD on the 5th of January. The current price of a Stellar coin is $0.25 cents after achieving a 5.39% gain with a market capitalization of $4.8 billion USD and a daily trading volume $103 million USD.
Stellar is a very interesting project and has shown that it is a reliable cryptocurrency that is used in every day life of certain regions of the world. If you are an investor or holder in Stellar or cryptocurrency, leave your thoughts below on this innovative project and let me know where you think the future lies for the Stellar protocol.
Follow for more daily NBA and Blockchain related articles!