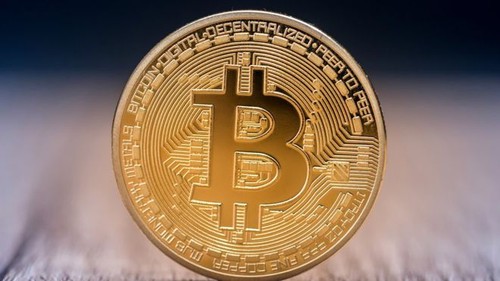 The cryptocurrency market has endured major regulations and attention from governments of many countries this year along with prices steadily declining leading to a major correction. From the overall market cap going from $820 billion to levels around $160 billion, many have been led to question whether crypto is still a viable investment and what does 2019 have in store for the crypto community.
Price Overview for 2018:
Throughout the year of 2018, the cryptocurrency market has suffered a correction which has led to a +60% decrease in most major currencies over the course of the year. Bitcoin reached an all-time high of $21,000 USD with a market cap of $320 billion USD. Today, Bitcoin trades at $6,475 USD with a market cap of $112 billion USD.
Other major players in the industry suffers the same fate as Ethereum reached an all-time high of $1,377 USD with a market cap of $133 billion USD and has since fallen to $204 USD per coin with a market cap of $20 billion USD. Centralised cryptocurrency Ripple saw a successful start to 2018 reaching all-time high of $3.60 USD with a market cap of $140 billion. The Ripple coin price has now declined to $0.45 USD to a market cap of $18 billion USD.
Other coins in the Top 10 including Cardano and Litecoin suffered similar fates with Cardano reach $1.30 USD and currently is trading at $.07 USD, Litecoin reached all-time highs of $350 USD and has declined to $52 USD each Litecoin at present time.
Why interest in blockchain and cryptocurrency hasn't declined whilst the market has?
Even though the prices of all major cryptocurrencies has fallen throughout the year, the production and commitment to the space in the meantime has not. The number of Blockchain wallet users worldwide has increased 20,000 in q4 of 2017 to 29,000 users in q2 of 2018. That illustrates that nearly a 40% increase in the addition of wallet users throughout the course of this year indicating that more people are downloading and using cryptocurrency wallets.
Ethereum token sales throughout 2017 equaled to a total of $5.5 billion USD raised which was surpassed in the q1 of 2018 where token sales raised a total of $6.5 billion USD demonstrating the increase in activity throughout the 2018 year.
Regulation regarding the entirety of the space has been a top discussion for governments throughout the 2018 year and enabled them to gain a better understanding on how to handle and regulate the market without impacting it's potential success.
The late 2017-2018 bull run comprised of mainly retail investors and early major players pumping the market to a high of $820 billion without the aid of institutional investors. Regulation towards the space will entice institutional investors to join the market and hopefully make a positive or negative impact in the near future.
What is the Scorum communities thoughts on Blockchain? Where do you think this innovative technology will reach?