One of the greatest challenges young athletes face is access to the right training guidance. The closest thing to a coaching instruction they get is their coach at the school.
And in many cases this is not enough guidance that they need to grow a Sports career.
The Internet has already permeated every sector of Life from Entertainment to Politics so it is not strange that Sports should find a solid footing on the Internet both for entertainment and educational purposes.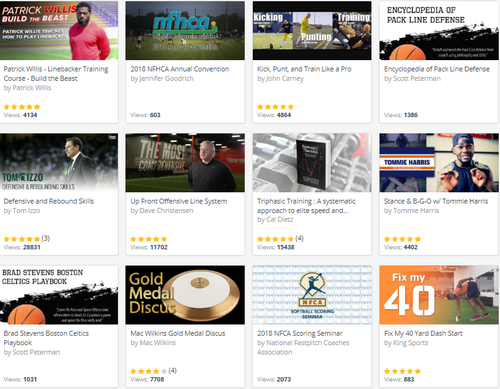 Coach Tube is an online coaching service that gives athletes access to top notch educational guidance from expert Coaches from all over the world.
The Platform currently boasts of over 530 coaches who have created over 1320 premium pieces of content across 43 different Sports.
From Basketball to Discus Coach Tube has a wide range of Video courses, all you need to do is to Discover your preferred course , watch the videos and learn at your own pace and also practice in the field of Play.
This is not surprising, as the internet is a place where we get a lot on Information that help us daily.
So if you play sports or know anyone who plays sports you can introduce Coach Tube to them, it will help them in their Sports journey.
______________________________________________________________________________________
Thanks For Reading.
Read My Last Post : On Sports Pyschology : Preparing Sportsmen For A Life Of Fame Of Fortune
Follow @ogochukwu.