Here anyone can nominate Who you think is the most broken-hearted member of the sports world for last week, and then try to cheer them up or give them some advice.
This contest is for anyone in any Scorum domain and is designed to give everyone something fun to write about every week with a guaranteed minimum upvote income that you can count on. There are always fails and goofs in sports, so even if you have nothing else to write about you can find a subject for a Happy Moan-Day blog. Although this contest does have solid prizes, it is not about winning the contest and collecting the SCR it is about writing a steady weekly blog that will provide you with a constant and steady income stream. It is also about having fun, most people enjoy a chuckle about a funny fail, how many of us can help but laugh when someone slips and falls? In sports such gaffes can provide grounds for a funny blog as long as no one was seriously injured. Upset losses seem to be the easiest targets for Moan-Day blogs followed by managers, coaches and players who were released or who have otherwise lost their jobs. While not always funny it can be easier for the victim to take when a little light-hearted ribbing is applied, especially when followed by some timely words of encouragement or advice.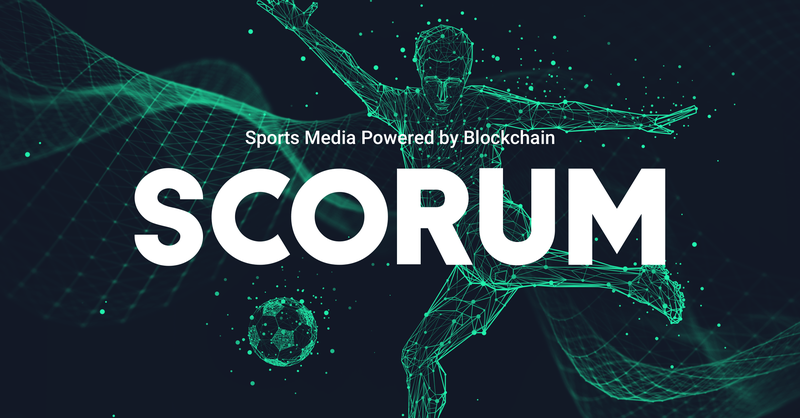 I wanted to post this blog in the "Innovation" section of Scorum so I started researching new innovations in sports that I could highlight in this blog, and guess what? I could not find anything more interesting or innovative than a completed Scorum Sports Media Platform, we are poised to become the single greatest innovation to the sports world since the invention of television began broadcasting games into every home.
I can't tell you at this point what the final outcome of the Scorum project will be, a lot of very good ideas have failed in history mostly due to being ahead of their time, and Scorum may very well become one of them. But let me tell you again why I'm still here and why I still believe that Scorum is a project with the potential to blow most of the other startups completely out of the water.
The blogging platform - Blogging has only barely gotten off of the ground and has not yet even begun to live up to its potential. This is a great platform for out of work sports writers from failed and failing newspapers and magazines to gravitate to and begin a new era of sports reporting on blockchains. But I see the blogging platform's greatest potential as being a social media platform that unites teams, players and fans in a mutually rewarding experience that will be hard to match anywhere else. I have said this in the past and I can't believe that a major sports star has yet to notice Scorum and see its potential. Imagine your favorite athlete who has established a fan base numbered in the thousands opening an account on Scorum and inviting his/her fans to join them here. Imagine if their publicist posted a blog here after every game and then that sports superstar just spent a few minutes every time to personally answer a few of the best replies? One such athlete could greatly boost the demand for Scorum coins driving up the price, and just think how much extra that athlete could earn from thousands of fans up-voting every blog posted to his account! There are hundreds of sports teams and fan clubs out there who could be earning extra income from blogging on Scorum, and there are thousands of athletes that could be on Scorum receiving a huge amount of extra rewards from their faithful fans.
Advertising - The entire sports industry would greatly benefit from forming a presence on Scorum and bringing their fans to the platform, because it would result in untold amounts of advertising revenue and it would funnel the right fans to the best ads that are most suited for them. But the advertisers themselves would reap the greatest benefits of all. Gone would be all of the middle men soaking up and wasting advertising budgets. Here on Scorum every cent of advertising investment would be immediately rewarded by clicks to web site stores and products. Not only that, but with the ability of the blockchain to accurately and securely record all of the resulting data, those advertisers would immediately have access to critical information about the results of each ad that they take out. It is in the best interest of every sports industry advertiser to get their sponsored athletes and teams onto Scorum as soon as possible, the first of these to arrive will be able to gain a commanding position over competitors, thus forcing those that come onto the platform late to spend a much greater amount of funds while they play a game of catch-up in order to match what their competition is already doing.
Site Store - With millions of fans earning Scorum coins from ads and just from interacting with their favorite teams and players here on Scorum, they are going to need a place to spend those earnings. What if many or all of the products being advertised on Scorum were available directly from the site store? What if every athlete having a Scorum account were to put their own autographed sports memorabilia in the site store for sale? What if the teams with accounts on Scorum offered there ticket sales and fan gear through the site store? Can you see the use cases for SCR starting to add up? If you were an advertiser wouldn't it be wise of you to advertise on a platform where you were paying people to look at your product and then those same people returned some of those advertising dollars back to you by using them to purchase your products? Scorum creates a win-win-win combination for everyone involved.
Betting Platform - I personally abstain from straight up gambling activities, but a huge part of the world is betting on every major sporting event that occurs. Since becoming a part of Scorum I have noticed that almost all sports content, even on local news channels where such betting is illegal, is all geared towards helping sports gamblers make sound bets on their favorite sports. Scorum has provided a nearly perfect place for content creators and gamblers to come together along with all of their advertisers and sponsors in such a way that they will all benefit and earn much more than they currently are on traditional websites. Not only that, but they can be sure that all games and betting activities are above board and recording on the blockchain for all to see. Those who participate in these gambling activities can do so anonymously if they so choose, thus alleviating some of the worry of having disapproving friends and family know of their gambling habits and also retaining the right to keep both winnings and losses private, all without having to worry that you might be cheated out of your money.
Fantasy Sports - I have played some fantasy football and have found it to be an enjoyable pastime. But Scorum has the ability to take Fantasy sports to a whole new level. Many people enjoy playing more when they have some skin in the game, but even though I have never participated in any of the games where there was a pool of money to win I have noticed that those who do play for money find it very cumbersome to do so in the current system. But with Scorum such things are done simply with a couple of clicks, no worry about credit cards or bank accounts being exposed or glitches in the system. Everything is done smoothly, automatically, and instantly. How much better and easier could it be?
Photo Database - Here is a way for every photographer to earn lifetime rewards for every sports related photo that they have ever taken. In my opinion this will be a big deal and it will make it easy for even casual photographers at sporting events anywhere in the world to take and post their photos online for extra income. Did you happen to take your photo at the perfect moment during a game? When the photo database is operational here on Scorum then it will not be just a thing where you sell the photo to a newspaper and get a little money, here you can post a photo and earn rewards from it forever!
There is so much more but I must go on and complete this Happy Moan-Day blog. I hope that you can see just from the things that I have written here it should be possible for anyone who understands the value of these things that Scorum is worth an unimaginable amount of money. I have heard those who are ignorant of the potential speak many disparaging words about the project and the team. But in my opinion you would have a very hard time finding a better idea or economic model in all of blockchain right now. Sure Scorum fell on hard times because of the circumstances at launch, but nothing about the potential of this project has changed in all of this time. This is one of the best ideas with the easiest path to success of them all, and it will be a terrible shame if it were to go to waste because of poor timing.
All Happy Moan-Day Contest qualifying entries will receive a 35% upvote from me and there will be 3 winners for the contest with prizes totaling 100 SCR. I'm increasing the payout due to an increase in support, thank's to everyone who supports this contest!
1st place will receive 50 SCR
2nd place will receive 30 SCR
3rd place will receive 20 SCR
In addition we still have 30 SCR remaining from the Freaky Friday contest that was set aside to be given out as 10 SCR consolation prizes to any Happy Moan-Day entry that does not finish in the top three. This means that for as long as the Freaky SCR lasts you can't lose when you enter the Happy Moan-Day contest, every qualifying entry will be a winner!

(This contest is all about Sports Losers, Fails, Muffs, Falls, Goofs, or anything else that would make a player, coach, fans or spectators moan and groan. It is meant to be funny and light-hearted so please, no post that would cause us to mourn like fatalities, or serious injuries, diseases or any other true personal tragedies. This is meant to be in fun, there are always funny fails that happen and there are losers that need to be cheered up. This is simply a way to cheer up all of those losers of the week who are trying to pull themselves back together again for the next competition.)

The power of this competition is in recognition, by entering a blog in this contest you are sure to have some readers checking it out. I will upvote every qualifying blog as soon as I see the link posted below so that it gets bumped up on the trending pages. My hope is that readers will soon begin to recognize the blog title and make it a practice to support the entries. To enter this contest you must write and publish your own blog with the Title "Happy Moan-day ______________!" Fill in the blank with the name of a person, group, place, or team. This must be concerning something that has happened during the previous week prior to the contest blogs posting. So this current contest is for sports-related items that have happened between last Monday a week ago and yesterday, Midnight Sunday.

Next include a photo, meme, short video clip, a screenshot or something similar that best represents the subject that you used to fill in the title blank. Make sure that you have usage rights and provide any necessary links.

Now you need to write a blog of at least 450 but no more than 2,000 words to describe what happened and who was involved, as well as the reason that you are nominating them for moaners of the week.

Provide a link back to this blog somewhere in your Moanful Monday Blog.

Last you must say something at the end, one final quote or comment that is meant to cheer up or encourage the subject of your blog. This could be something simple like "C'est la vie," or a quote from a famous author or poet, a proverb or religious text, or best of all your very own words of wisdom or consolation. You are welcome to have your own signature encouraging comment and use it on all of your Moan-day blogs, or give a different comment or quote every week that best fits the situation.

Once your Moanful Monday blog has been posted then leave a link to it in the comment section below so that I will know that you have entered the contest and I can then visit and upvote your blog.

Your blog can be posted at any time before midnight Sunday night where you live, but the content must be from the previous weeks sporting events.

You may enter this contest using any language, just post your blog in the native domain and provide links as stated above. Just know that I will be using a translator in order to read and judge your entry which may affect my ability to properly and fairly do so depending on the accuracy of the translator that I use.

Notes on Judging the Contest
Several factors go into judging the Happy Moan-Day blogs, here are a few of them.
The blog is unique and engaging, it keeps the readers interest.
The blog is fun and light hearted, it leaves the reader with a smile on their face.
The reader learns something about the subject from reading the blog.
The advice or quotes at the end are appropriate and helpful to the subject of the blog.
While all of the words in the blog will count toward qualification, only those words that actually add to the story are used for judging, fluff words are ignored for this part of the contest.
Spelling and grammar are not directly judged in the contest, but readability is. If the judge can't read or make sense of the story then it is hard to judge it's quality.
Tiebreakers
Tiebreakers include how many of the other contest blogs you read and support and your overall engagement and activity on Scorum. The goal of this contest is to help support and build good blogging members that will in turn help build and grow the Scorum Platform. In a close decision the contestant that appears most active on Scorum will usually get the nod from the judge or judges. If there is nothing else to clearly set one entry apart from another, then the judge or judges will be looking for anything that the contestants have done recently to boost Scorum or help another blogger.
Everyone is encouraged to read and support as many of the Moanful Monday blogs as possible during the week. I will try to get these blog posts out early every Monday so that you can begin posting your blogs. I encourage you to write about an event that happens during the week and save it as a draft so that you will be ready to post it on Monday as soon as the new contest blog has been added.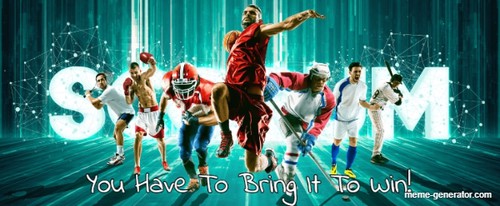 Here Are The Winners Of Last Week's Contest!
__________________________________________________________________________
First Place and Winner of 50 SCR Plus a 10 SCR share of the Third Place Prize.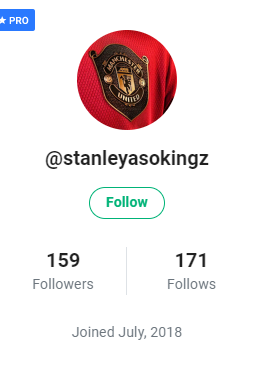 Winning Entry: "Happy Moan Day - Darkest Night In History For The Saints."
Second Place and Winner of 30 SCR Plus a 10 SCR share of the Third Place Prize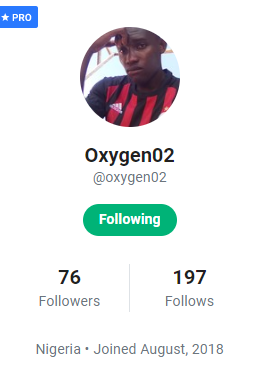 Second Place Entry: "Happy Moan Day Southampton, That Scoreline Is So Unusual"

*** Congratulations To These Winners! ***
I want to also thank everyone who so generously support the Happy Moan-Day Contest with your upvotes and words of encouragement.
______________________________________________________________________________________
This weeks highlighted video