You'd probably know about WHALESHARES platform which will be open for everybody in two weeks. From today, registration costs 1 whaleshare. So I decided to help everybody and share with you 1000 whaleshares!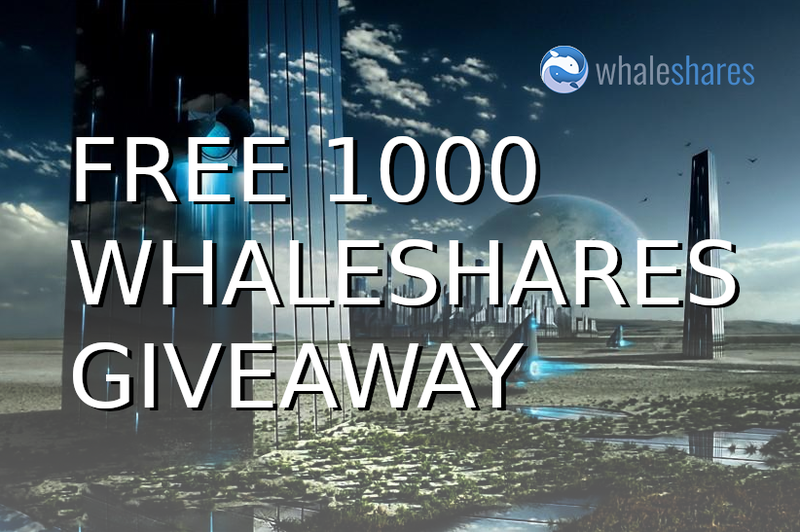 Here are the rules:
Rule 1. Post your BITSHARES nickname and quantity of whaleshares in comments HERE OR ON WHALESHARES OR IN GOLOS OR IN VOX OR IN STEEMIT you want to receive (in case you need some for your friends), from 1 whaleshare to max of 3 whaleshares (example: john123, 2 whaleshares).
Rule 2. Subscribe, like and/or share my post. This rule is actually optional. But I'd be glad if you do...
Rule 3. I'm giving away as much whaleshares as I've got. First-come-first-served basis.

That's all. If you need more whaleshares for your friends, you can ask them to contact me directly on steemit, golos, scorum, whaleshares or vox (I'm having the same nickname everywhere).
P.S. [Whaleshare announcement & help](https://whaleshares.io/whaleshares/@whaleshares/whaleshares-io-and-bitsharestalk-io-main-launch)
Yours,
Den Ivanov aka @sxiii from Random City