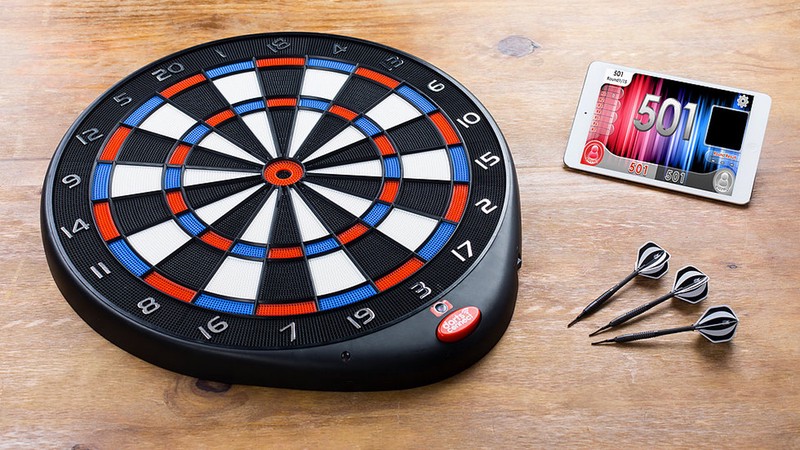 When was I kid dart is one of my favorite sport I compete with the other kid's and older than me. When I always hit the bull-eye I feel happy and lucky and I know the rules that time, but this time I forgot all the rules maybe if I play again I remember all the rules again.
Meet the Darts Connect a world's first smart dartboard you can played dart's on your home and connect with your friends all over the world. The darts is not just only a great sport but an exciting social game to enjoy with your friends unfortunately there's no home dartboard with any online battle capabilities.
The ultimate experience to plays darts with anyone, anytime and anywhere in the world just connect the dartboard to Darts Connect online platform with your tablets, smartphones and any smart devices you can now unlock the ultimate darts experience.
Hardware: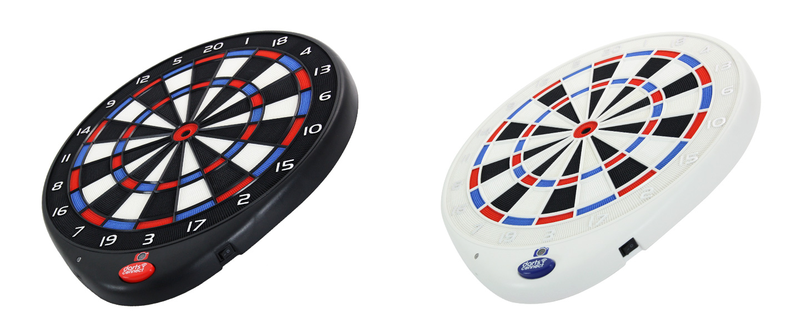 Appearance - The Darts Connect is an original design and if it swells up at home and got two colors black and white which I think it was suits more people taste. The only thing that's premium on top or is the Darts Connect which is also printed on the bottom and a quite naughty design as well as the like camera symbol.

Built Quality - It's look every segment feels very solid and not spongy with a bouncy button, probably mechanical judging from the sound. I like specially the switch button it's kind of feature mechanical switch and I think is worth it for the extra cost. The maximum noise of Darts Connect is 77 decibel.

Software: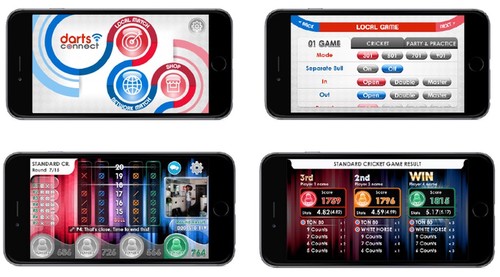 App Visual Design - As you can see everything is 2D supported by a very simple red and blue print they have those amazing graphics as the background and for animation is 2D as well.
App User Friendliness - The app of Darts Connect is easy registration with Facebook log-in everything is very easy to setup. Provided your Facebook in your smart devices everything is simple and just one click for the app design It's like look easy to navigate and everything is on one page you can their different option.
How To Connect
I provided the video on how to connect your Darts Connect to your smart devices you can watch all of the procedures you can just simply follow the tutorial on the video just watch and enjoy.

Let's Play Dart With Your Friends And Players Worldwide.
Meet new players according to their ranking and location interact with them with real-time and chat messages with built camera you can enjoy a fair and competitive gaming environment. Once you improve your skills and play like a professional the practice mode will record and analyze your play statistic now you can focus on your weakness and build up your strengths.

Thanks for dropping by!
Follow me @toffer and read my other blog post. Have a nice day Scorum Family!