Welcome sports tech enthusiasts, fans of football and cutting-edge innovations to Part One of a new series I'll be rolling out over the next few weeks. I've been doing a bit of research and reaching out to companies that were in part of the HYPE-Sports innovations top 50 last year.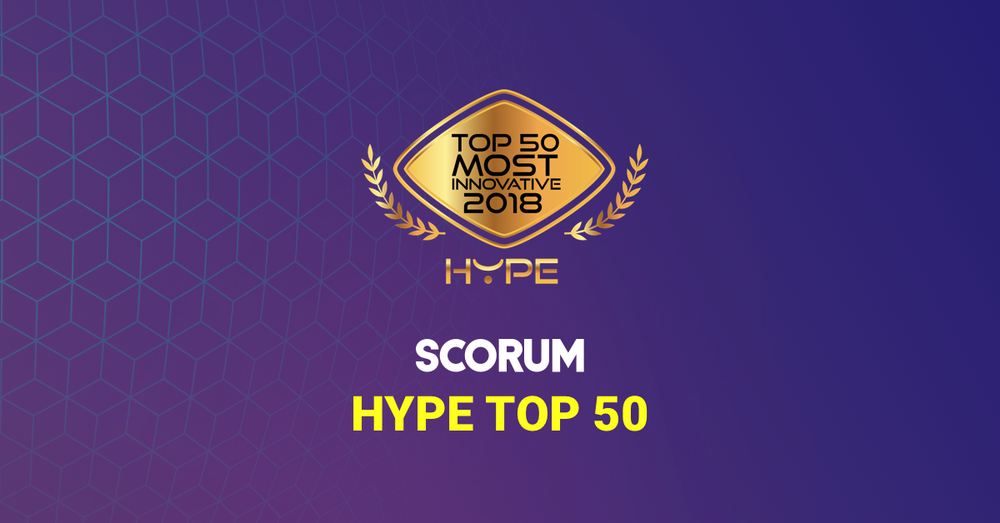 In this post, I'll introduce 5 European startups that I think will do something good for the world of sport for players of all levels and for the fans that watch and support from the stands. For the first round, I've selected projects and products across a gamut of sports industry applications from top-end tech for pros to an ambitious program for young children.
What I learned in the process is that there are a lot of talented startup teams out there than strive to harness our instinctual love of sport with the heady pace of technical innovation. Let's see what they can do over the next few years to change the game!
I'll start this round-up with the three football-specific startups and then move on to two others that really resonated with me personally.
Innovations on and off the pitch
SoccerDream
"Our vision is that SoccerDream will turn Virtual/Augmented Reality football training into a mainstream solution around the world, analogous to what is happening nowadays with other football technologies such as video analysis, which nowadays is extending from professional football to amateur football globally."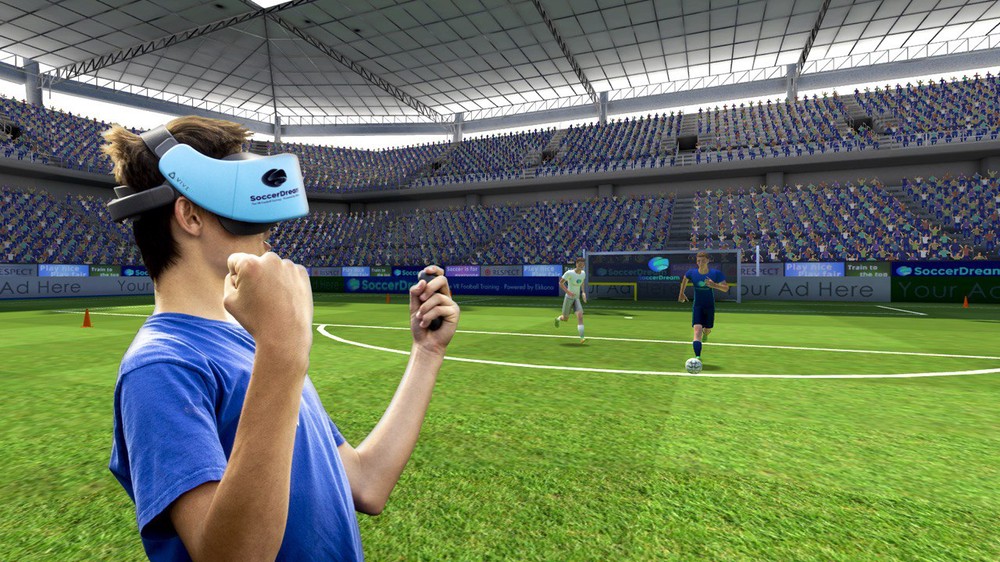 I gotta admit, when I first scanned through their website I didn't think much of this product. Call me old-fashioned, but upon first glance I couldn't see how VR could improve on-the-field performance.
But the more I dug into it, the more I realized that SoccerDream has serious potential. Here's why: Pro football has already maximized the physical potential of top players after decades of advances in training methodology, nutrition, etc. SoccerDream gives players a way to train their mental game without taxing their bodies in any way.
There's a limit to the amount of physical training any athlete can do per day or week – passed that the risk of injury increases and gains are reduced. By using recovery time to train in VR, players can keep improving their strategy while allowing muscles to recover.
PlayerHunter
Across all sports, it's become clear that athletes of all levels love to use social networks to share and discuss their training, victories and experiences in their chosen game. While endurance athletes have flocked to the popular GPS tracking and sharing site Strava, it is less suitable for football players.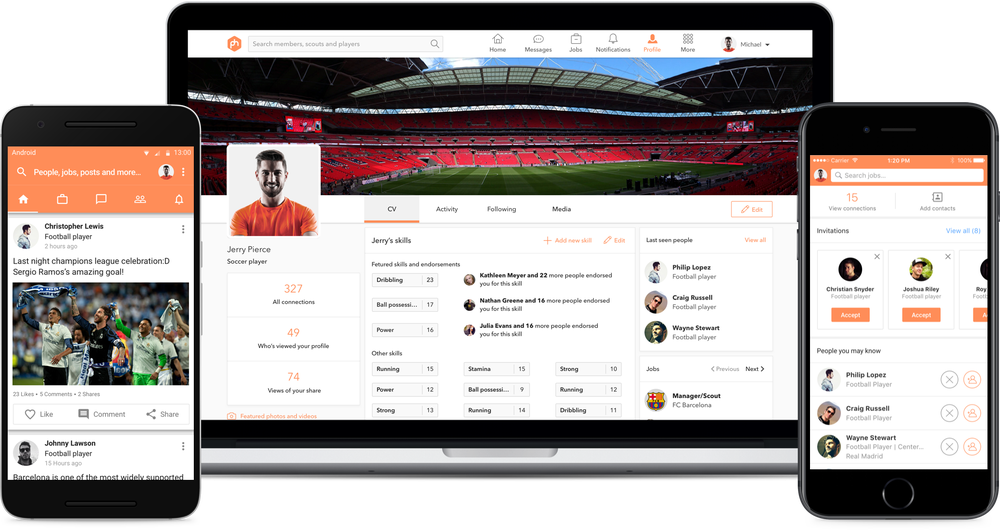 This is where Playerhunter enters the field. It's purpose-built for footballers of all levels to track and share stats, training performance and network with players around the world. Not only that, club recruiters can easily expand their search for up-and-coming talent. This has the potential to become a potent resource — giving players an appealing digital resume visible to clubs around the globe.

SportsScientia
Effective training across top-level sports has transitioned into a more data-driven and analytical field over the last 20 years, and football is no different. SportsScientia produces smart insoles that measure and record impact loads during training and matches. The insights gained from this data can prove invaluable in terms of injury detection, treatment and as a valuable fitness indicator.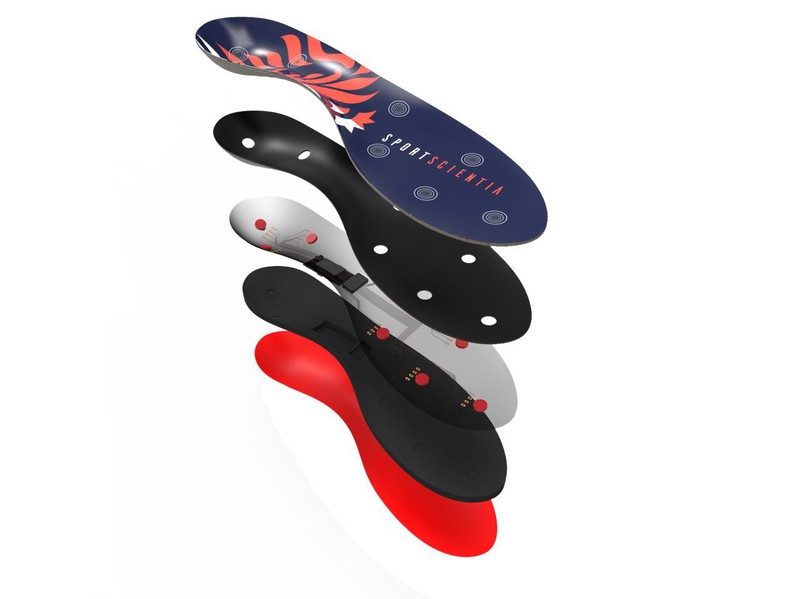 "But the real game changer is that through our insole we will be able over "time" to help predict why injuries occur to help prevent them from happening. For the elite clubs this means: their players are rehabilitated correctly rather than rushing them back quickly to play hence more playing time. The cost to clubs for paying salaries for injured players gets vastly reduced and fans get to see their favorite players. For the amateur player it's about creating an digital resume that is decentralized, transparent and can not be manipulated. Over time it will also help with player scouting and credible valuations."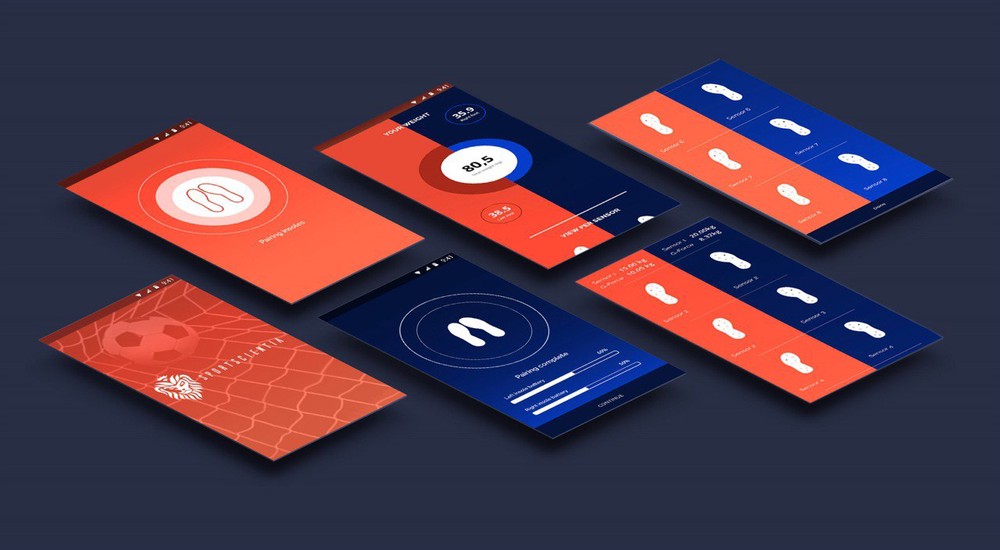 Beyond Football
Playness
I chose to highlight Playness because it stands in stark contrast to the rest of this list and aims to confront one of the most pressing problems facing our high-tech world. So what do they aim to achieve?
"Concerns are that the negative trends in the health status of our children will result in major issues in the near future unless we act immediately. Physical literacy, moving with competence and confidence are the preconditions for every other form of a child's literacy. Playness products ensure a playful experience which meets the basic needs of our children."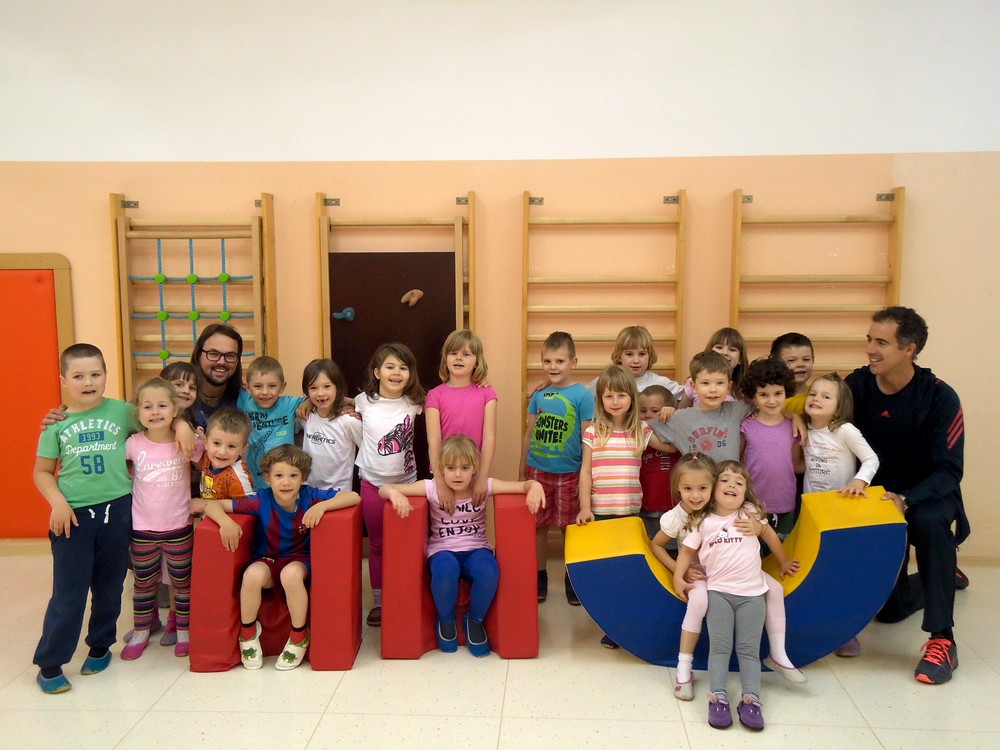 Created by a team of Physiology and Childhood Education experts in Slovenia, Playness has created a curriculum that engages kindergarteners in healthy and play-based physical activity. With one in three children in Europe categorized as overweight or obese due to modern lifestyle and dietary trends, the time is now to introduce the next generation to healthy, fun physical activities. Upon this foundation, the athletes of tomorrow can certainly be built not to mention the overall health of the general population.
Tech4Race
Alright, I've saved my favorite one for last, but only because it can certainly directly impact the sports I'm most interested in. Tech4Race has created a high-performance but simple and affordable GPS tracker for event use that is light, waterproof and has a great battery life. Prior to this, fans and supporters of niche sports like Ultra-running and endurance cycling have not had an appealing way to spectate at these events.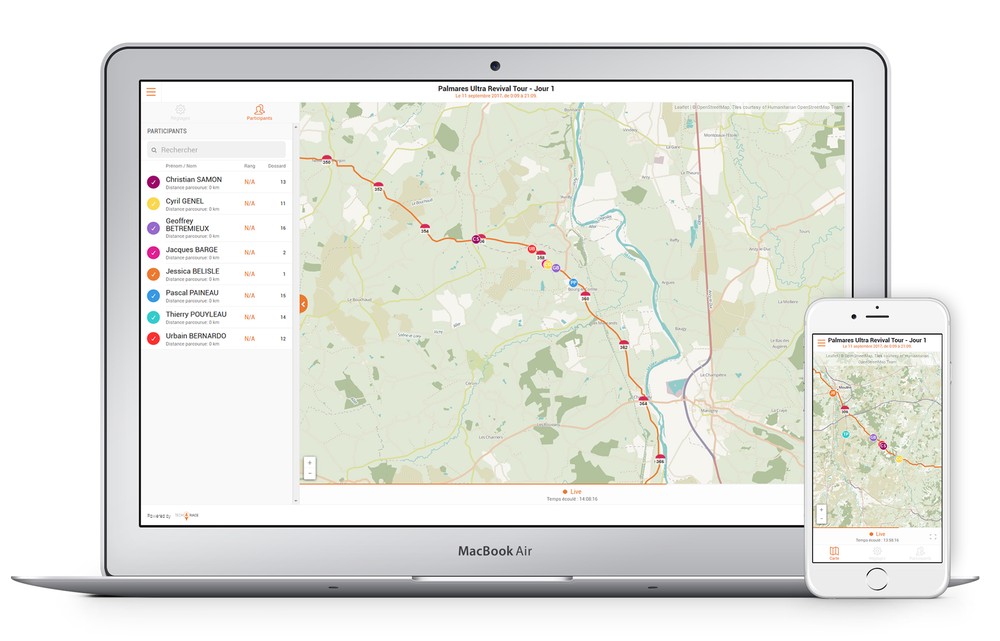 "For athletes, Tech4Race is a tool to analyze their result and performance, compare themselves with other contestants. In a near future, our aim is to provide data based on the races we equipped so that participants can prepare their race strategy and times of passage to share with their family and friends. Moreover, during a race, the common feeling that they have shared with us is that they feel more secured because they know that in case of problem or if they have lost their way, they are spotted on a map and can be rescued. It is specially the case for longue distance races like ultra-trails."
While many participants already have a GPS watch to track their training and race performance, most of these devices do not broadcast location without also using a smartphone. Tech4Race utilizes the LoRaWan network to broadcast real-time athlete location during a race. Used in combination with drone video and other emerging tech, this could truly turn race-day into a much more engaging and compelling event for both participants and fans.

What do you think?
Which of these projects do you think has the legs to shake up or improve the sports world? I'll be back soon with another hand-picked selection from HYPE-Sports Innovations. Many thanks to them for helping me to connect and learn about the startups that they have helped reach their goals.