Iranian women's Kabaddi team who has always problem against India, the superior power of the ancient continent, stood against this team today and won the the game for the first time and became the champion of 2018 Asian Games.
In preliminary round Iran won against South Korea and Bangladesh and lost the game against Chinese Taipei. But qualified for the next round.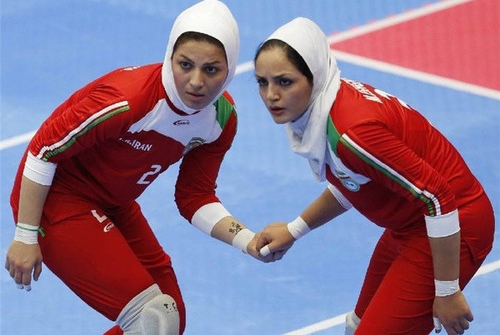 In semi-final they won against Thailand and climbed to the final. Today the fateful game was held and Iranian girls won their date maker games against India with 27 to 24 and become the champion for the first time in the history.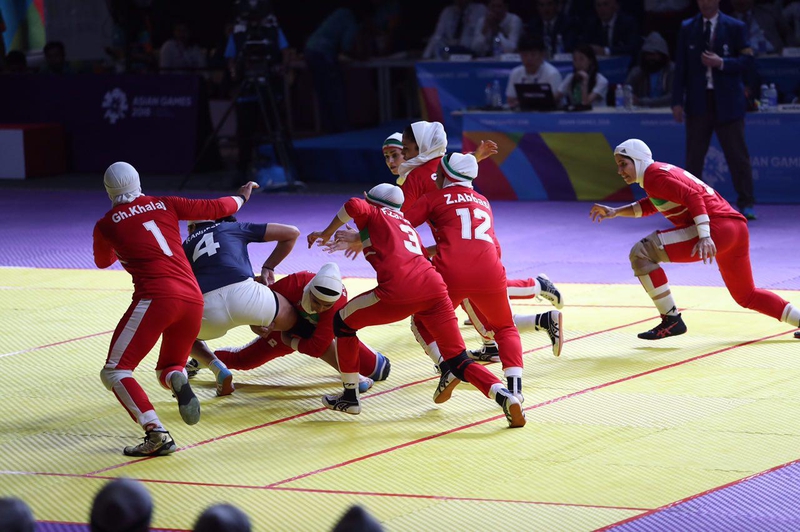 Farideh ZarifDosut, Iranian Captain of national kabaddi team after the championship in Jakarta said: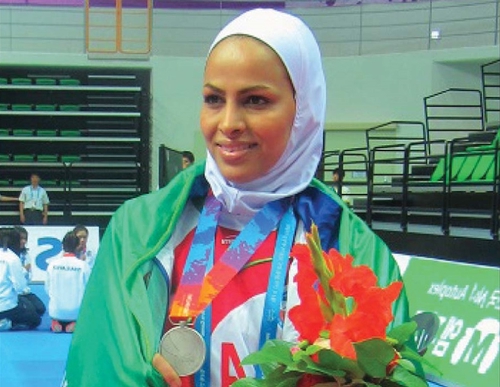 We had come here for the championship and ending the Indian's domination over kabaddi. In the final moments I lost one point, but i was sure that we defeated the opponent. The Indians were afraid because they lost to our men's team in the semi-final of men's game, so the audience came to the hall and encouraged their team very hard, but these encouragements did not affect us. I'm the most experienced player in the national team and I have been in the Asian Games for three periods. These things are normal to me.
She also said about the coach:
"Shayla" is a good coach. She taught us Indian's techniques and tactics so we can use the opportunities in the right moment.
The Indian coach of Iran national Kabaddi team says: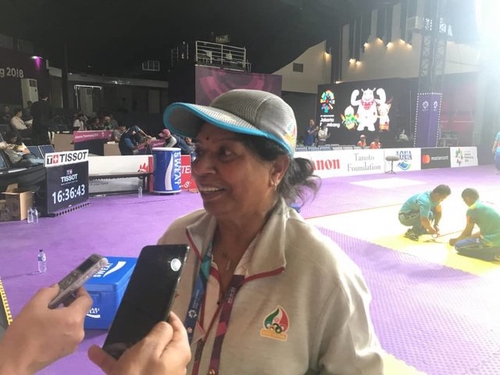 This champion was very special for me, especially for the whole of Iran. Because it was too long for the Iranian team to ask me for a gold medal. I thank the federation and the authorities for patience after the Asian championships. Of course, I'm Indian and I love India, but I think I love Kabaddi in the first place. When I'm with Iran, I need to lead the team well and support my players.

Iranian girls are very hard-working and highly fitness-oriented. That is why in the seven months that we were working on, Iranian players made great progress. We did not need to work a lot physically, and we worked on tactics more and we succeeded.
Kabaddi is a traditional game, played in Iran, India, Bangladesh and Pakistan more. if you want to know more information you can check the Wikipedia.