On my latest visa run from Thailand my brother recommended I visited a small north western Malaysian island with it's rich British colonial history known as 'Penang Island'. But of all places to visit, I didn't expect to find a Wing Chun Kungfu School located on this rather modest island with a population of roughly 700,000 people. I was aware of several schools in the capital Kuala Lumpur from previous research but this school happened to teach the lineage of Wing-Chun I have predominantly trained - Ip Ching Hong Kong Wing Chun.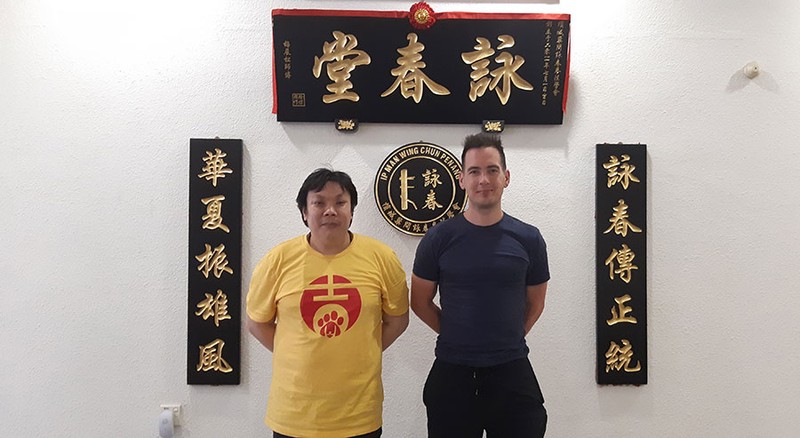 The school is run by Sifu Aaron Boey K Hg who was kind enough to welcome me into his school even though it was closed for a national public holiday. Aaron is a direct student of Ip Ching and has been practising the art form since 2004. What I found even more surprising is when Aaron revealed he had purchased some specialist training equipment from my own teacher, all the way back in the UK who he had spoke to on several occasions! It's certainly a small world these days due to the internet.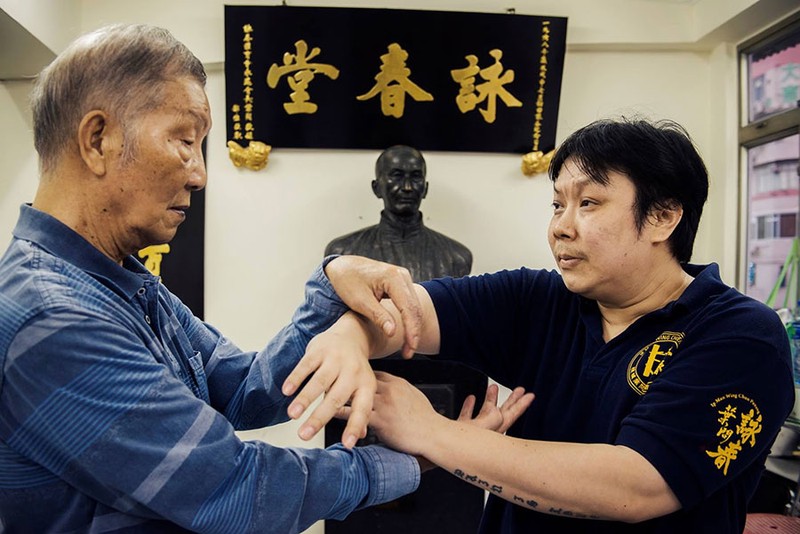 But anyway I digress. With regards to Aaron's teacher - Ip Ching, for those that don't know who he is which is probably most people reading this article, Ip Ching is the eldest son of the late Master Ip Man, who was the teacher of Bruce Lee and the Kungfu Master who has been played by Hong Kong superstar Donnie Yen.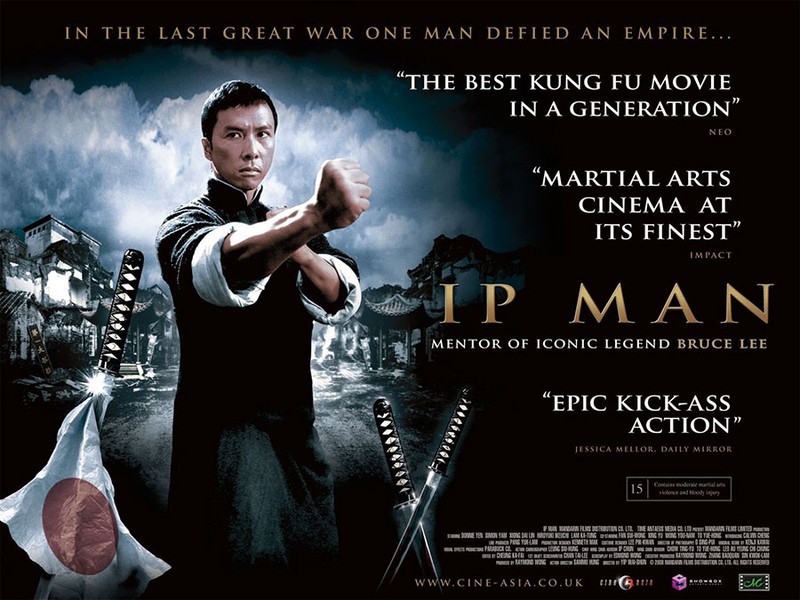 Donnie Yen takes on the role of Ip Man in a series of now famous Hong Kong Kung-fu Movies. Those movies are some of the highest rated martial arts movies of all time, especially the first one simply titled 'Ip Man'. Ip Man had two sons, one of which is Ip Ching who still teaches today at the Grand Old age of 82. Aaron is lucky to be able to still visit and learn under Ip Ching in Hong Kong regularly every year.
The Impatience of Youth!
Whilst visting Sifu Aaron Boey K Hg we sat together and he spoke of his own experiences and struggles trying to expand Wing Chun in Penang where young people these days are more infatuated with quick to learn fighting arts such as Muay Thai, Western Boxing and Karate. Who can blame youngsters if they just want to learn how to throw punches, hit things hard and become a half decent brawler, that's most people initially interesting in fighting. That's not to say that those arts are any easier to master, but they do atleast come off as easy to pick up to the naked eye where as Wing Chun certainly does not.
Watch: Sifu Aaron & a Handful of his Students Promoting Wing Chun at the Screening of Ip Man 3 in MBO Cinemas Malaysia
But beyond the usual trials and tribulations that Kungfu teachers go through to try to keep their students motivated in a seemingly complex art form that takes decades to master he had a really interesting point of view on Eastern vs Western Students as a whole concerning Wing Chun Kung Fu.
West vs Eastern Ways of Thinking
Aaron was talking about how in many cases, Western Students travel to places such as Hong Kong and learn more in a few lessons from Wing Chun teachers, through making notes, recording videos and critically thinking about what they are being taught than many eastern students do in an entire year. Far eastern students need to be prodded and lead considerably more without much knowledge being retained. Such observations and whether they can be taken at face value consistently are way beyond the scope of this article but I do think there's some merit in Aaron's observations although there are always exceptions to the rule.
Bigger, Meaner Art Forms Look Far More Exciting to Most!
Sifu Aaron Boey K Hg has tried his hardest to push Wing Chun in Penang but makes the point that other art forms that are much easier to teach atleast to the point where the student feels they are progressing quickly win most of the time over Wing Chun which is a much highly complex art form to teach. Realistically it can only be taught in small groups in order for the student to feel any true progress and understanding towards it. But gone are the old days where such an art form can be taught in it's traditional way incredibly slowly with one piece at a time. Traditions and patience are dying out the world over and martial art's are just another example of where the lack of patience and strength through adversity are rarely appreciated by young people.

Still with all that said Aaron still has a handful of very good students that he has held on to in Penang and plans on keeping. Afterall one good student is worth a thousand bad ones.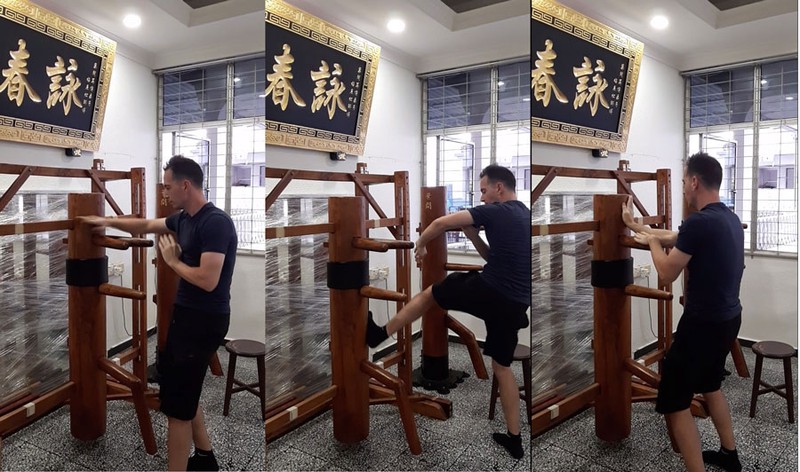 Aaron was also kind enough to let me practice on his Wooden Dummy, something I enjoy little time with these days being based in Bangkok with no Hong Kong Wing Chun class available to me.
I am sure given Aaron's enthusiasm for the art that no matter how small the number of student's he keeps with him long term, he will plant the seed of knowledge that will grow through them and flourish through their subsequent teaching of others. And thus the misunderstood mystical art form of Wing Chun will live on in Malaysia in the way it's only ever been really taught properly - as a personal relationship between one master and his disciple!
I plan on returning to Penang in the near future to train with Sifu Aaron Boey K Hg On. It's awesome that I have now found Hong Kong Wing Chun in two South East Asian Countries within a stones throw away from Thailand!