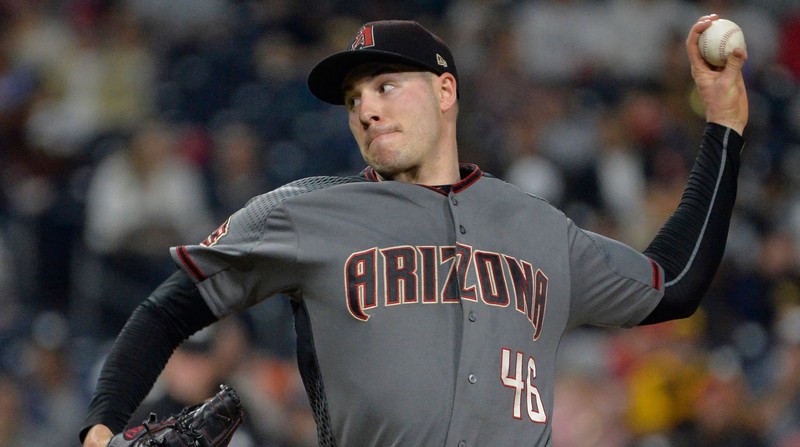 Patrick Corbin, who was named the biggest pitcher in the major league free agent market, signed with Washington. It is reported that Corbin would wear the Washington uniform in the next sixth year at $ 140 million.
Left - hander Corbin has played as Arizona 's ace this season. 11 wins and seven losses and an average ERA of 3.15. 11 The win did not look great, but the pitching was excellent. It was a very good starting pitcher with a whiteness rate of 1.05 in the first inning and struck out 11.1 innings per nine innings. Corbin's 29-year-old is still young, which is why he made a big deal possible.
Above all, the fact that Corbin has won a large contract for one year of "proof" for the 2018 season has much to do with the 2019 season of Ryu Hyun-Jin.
Corbin made his debut in the 2012 season, becoming the star of the season with 14 wins and 8 losses in 2013. Arizona scored Corbin in the opening game of the 2014 season, but injured his elbow during spring training and had to undergo joint ligament surgery. In 2014, Corbin is 6-5 with 2015, 5-13 with an average of 5.15 in 2016, Eventually, he was dropped from the competition and moved to the bullpen.
Corbin returned to the starting rotation for the 2017 season, 189.2 innings, 14-13, with an ERA of 4.03, which proved his durability in 2018. Through this, it succeeded in a big contract of $ 140 million for 6 years.
Ryu has also returned from a long injury. Though he suffered a thigh muscle injury this season, he has shown that his shoulders and arms are fine. He is 7-3 with an average ERA of 1.97 against Corbin. WHIP 1.01 is better than Corbin. 9.7 strikeouts per nine innings are not bad either. 1.6 walks per nine innings are better than Corbin's 2.2.
For Ryu Hyun-jin, the 2019 season is a chance to prove. Accepting qualifying offers was a wise decision, and if you succeed in proving it for one season, you can expect a big deal that is not less than Corbin.