So that happened today. Some dude tries to toss a beer the the players and beans the trophy and breaks off a bunch of the flags... Maybe don't do that in the future Boston. We could even take it a step further and say don't throw cans of beer at people in a parade.
This isn't the first time a major trophy has been broken and likely won't be the last but it might be the first time a fan has done it. I know the Memorial Cup and the Grey Cup have both been broken. The Spokane Chiefs broke the memorial cup and the look on the two players faces when it happens is priceless.
I'm sure breaking the trophy you just won makes for an awkward moment but hey you still won it right?
The BC Lions and the Calgary Stampeders both broke the Grey Cup and I don't think it hampered celebrations either time.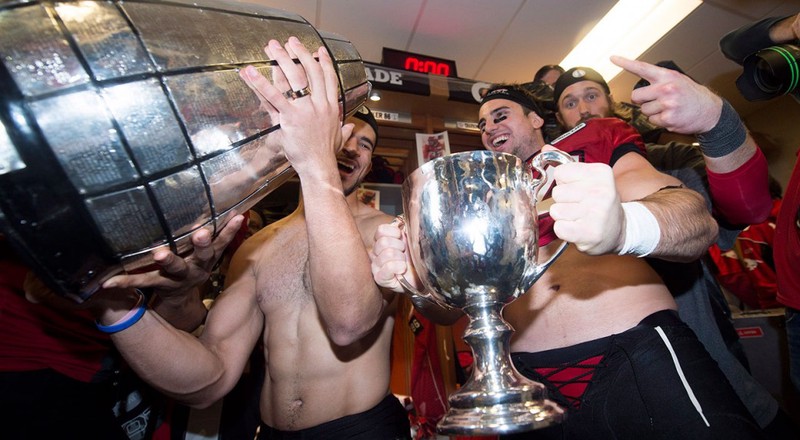 Yeah those guys are still pretty pumped about the win and not worrying about the broken trophy.