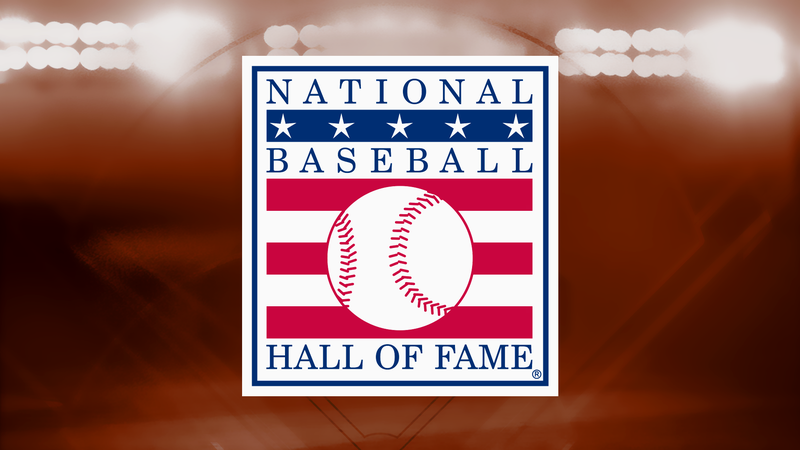 The 2019 MLB Hall of Fame ballots were just sent out to the members of the Baseball Writers of America Association. Each writer can vote for up to ten candidates (or none if they are miserable bastards) for election to the Hall. I don't get a vote which is a shame, I watch as much baseball as any of these writers and after reading some of their work I can confidently proclaim I know more than most of them. Or maybe that's just my ego talking. Anyway I'm going to weigh in with my opinion on who should receive a vote and who should be ignored.
Eligibility

The eligibility rules to gain a spot on the ballot are pretty simple. A ballplayer must have played in at least ten seasons. Not ten full seasons mind you, just ten different seasons. Technically a player could play one game in each of ten different seasons and be eligible to be added to the ballot. That would be a travesty so there is a screening committee who reviews every player who meets the ten year threshold. The committee determines if a career is substantial enough to be included on the ballot. When you see who makes the ballot you realize the committee is pretty lenient about who they approve. How lenient? Rick Ankiel made it, so there you go.

Once a ballplayer retires, he can't appear on the ballot for 5 seasons. Unless he dies, then the committee can put him on the ballot 6 months after his death. Roberto Clemente's induction was sped up this way after his tragic death in a plane crash.
Any player on baseball's ineligible list (i.e. banned from baseball) cannot be included on the ballot. This is the rule that has kept Pete Rose out. I'm going to make a post about this one of these days. Spoiler alert: I'm a huge Pete Rose fan.
Ballplayers on the ballot must receive 75% of the votes for election. If not elected, they can stay on the ballot for 10 years as long as they receive as least 5% of the vote each year. Less than 5%, they get the boot. If a player is kicked off the ballot they can later be re-evaluated by special committees for induction. Last year Jack Morris and Alan Trammel were both elected in this manner.
This Year's Ballot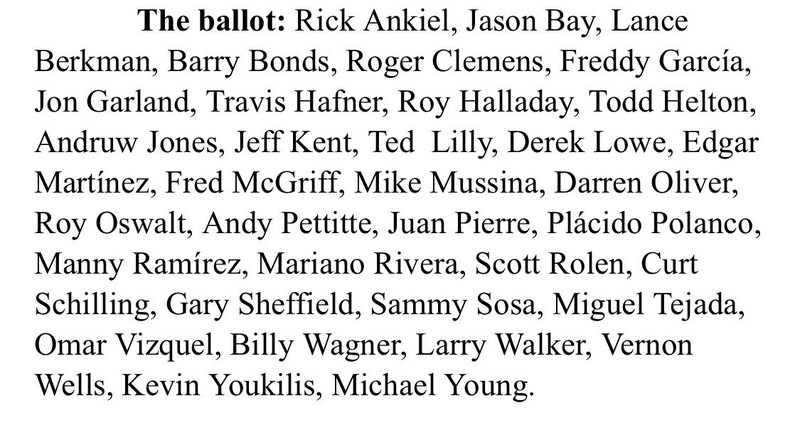 35 ballplayers on the ballot this year. 15 holdovers, 20 new faces.
The Elephant in the Room

The first thing to consider when making selections is the steroid factor. I think the steroid guys will someday be inducted, for many of them the stats are just too impressive to ignore. However I wouldn't vote for any of them right now. Steroids made a mockery of the game. Will I be pissed if they get elected? No, like I said I'll think eventually they will be let in. I'm sure there are already players in who were never caught. But please, don't give me the argument that some of these guys would have been Hall of Famers anyway if they never used steroids. In my mind that just makes their actions worse.
This eliminates Barry Bonds, Roger Clemens, Gary Sheffield, Manny Ramirez, Miguel Tejada and Andy Pettitte from my consideration. My personal feelings, feel free to disagree in the comments.
My Votes

Writers can vote for up to 10 players on the ballot. This year I would vote for 7 candidates. There are a few players on the ballot for whom I'm still on the fence. My mind still isn't made up on them. I'll get to them later. My votes in no particular order: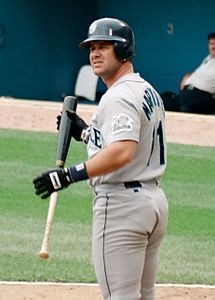 Edgar Martinez

Martinez is on the ballot for the tenth and final time. He came very close to being elected last year and should get over the hump this year.
I think being primarily a DH has held him back. I hate the DH. In fact hate isn't even a strong enough word. It down right pisses me off. But that isn't Edgar's fault. If the rule wasn't there the Mariners would have found a place for him in the field because he was such a good hitter. Career stats : .312 batting avg, .418 on base%, .515 slugging% 2247 hits, 309 home runs, 1261 RBIs. Two time batting champ and led the American League in RBI once, runs scored once, doubles twice and on base % three times.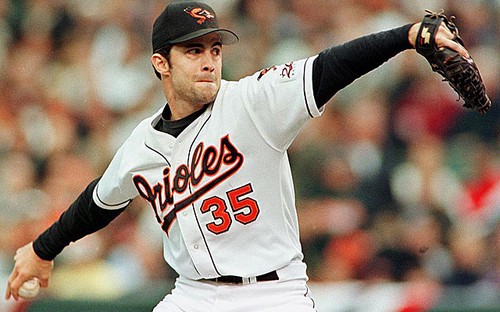 Mike Mussina

Mussina was a bit overshadowed in his career by some other great pitchers, but that doesn't mean he isn't a Hall of Famer as well. He had the disadvantage of pitching during the steroid era for most of his career.
Career stats : 270 wins, 153 losses, 3.68 ERA, 2813 Ks. Led the majors in wins in 1995 and won 7 Gold Gloves.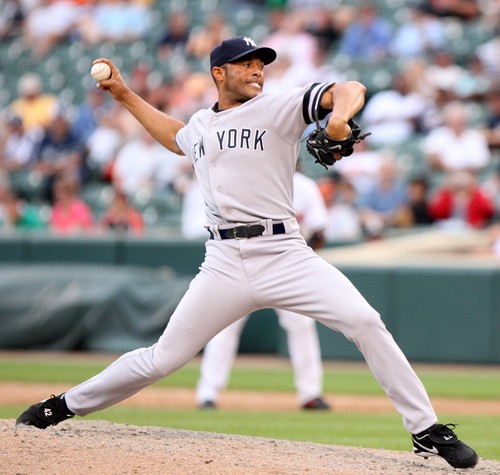 Mariano Rivera

First time on the ballot, no-brainer. Best relief pitcher ever.
Career stats : 1115 appearances, 82 wins, 60 losses, 2.21 ERA, 652 saves.
All time saves leader, led the majors in saves three times, 1999 World Series MVP.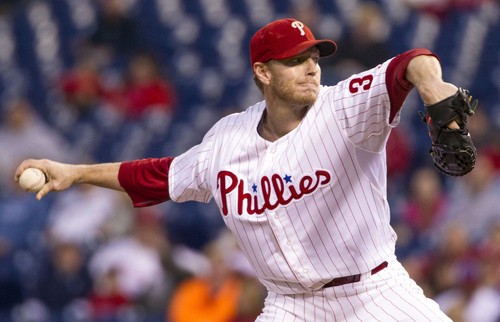 Roy Halladay

I might be showing some Phillies bias here, but I think Doc gets in on the first ballot. His untimely death gives him an emotional boost among the writers.
Career stats : 203 wins, 105 losses, 3.38 ERA, 2117 Ks. Two Cy Youngs, led the majors in wins in 2003 and 2010.
Don't forget his perfect game against the Marlins and his history making post-season no-hitter against the Reds. Phillies fans never will.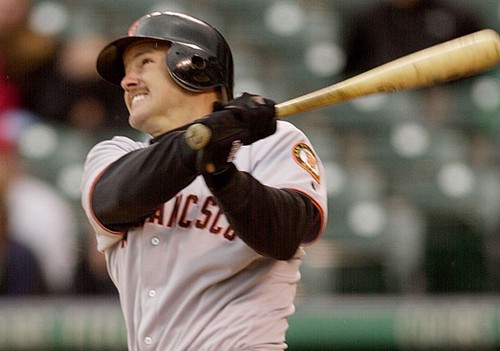 Jeff Kent

This is Kent's sixth year on the ballot and he hasn't received much support so far. That surprises me because he has excellent offensive numbers for a second baseman.

Career stats : .290 batting avg, .356 on base%, .500 slugging%, 2461 hits, 377 home runs, 1518 RBIs.
2000 National League MVP and all-time home run leader among second baseman.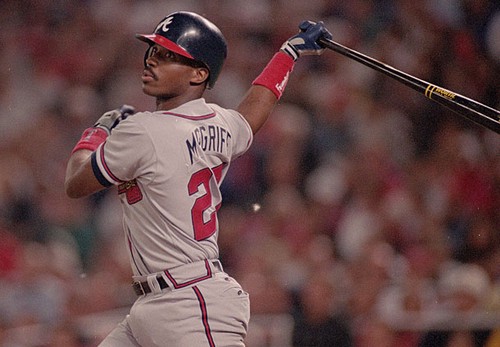 Fred McGriff

The Crime Dog is on the ballot for tenth and final time. He won't get elected, but he has my vote. He was a consistent offensive force for many years, but sadly he gets outshined by many of the steroid guys.
Career stats : .284 batting avg, .377 on base%, .509 slugging%, 2490 hits, 493 home runs, 1550 RBIs. Led the American League in home runs in 1989 and led the National League in home runs in 1992.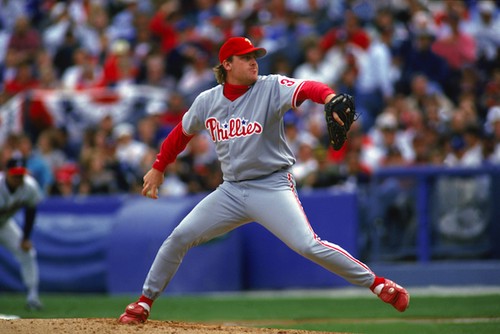 Curt Schilling

I know, Schilling says a lot of dumb things. He was still one hell of a pitcher. His dominant post-season stats push him over the line.
Career stats : 216 wins, 146 losses, 3.46 ERA, 3116 Ks.
Led the majors in wins in 2001 and 2004. Led the majors in Ks in 1997 and led the National League in Ks in 1998. 2001 World Series MVP, 1993 NLCS MVP, 11-2 with 2.23 ERA in the post-season.
On the Fence

Those are the seven players I'd select this year. There are several players on the ballot who deserve attention, but I'm still not sure if they should be elected.

Larry Walker and Todd Helton have the numbers, but the Colorado effect inflates them. Both players have significant home/road splits.
Billy Wagner has 422 saves and dominated at times, but I saw him blow saves many times in big game situations. The big blown saves is his lasting legacy in Philadelphia, I didn't mind it as much when he did the same thing for the Mets.
Scott Rolen was a tremendous defensive 3rd baseman with 8 Gold Gloves in his career. He had some strong offensive years, but lingering back issues prevented him from accumulating big career totals.
Lance Berkman has borderline career Hall of Fame stats. He had good run for eight seasons with the Astros, but injuries slowed him down considerably his last 5 or 6 years in the majors. Like Rolen, a few more healthy seasons probably would have made a difference.
I wouldn't be disappointed if any of these guys are voted in, but right now I'm not sure they should be. I reserve the right to change my mind in the future.
Well those are my picks for this year. What do you think? Am I right? Am I out of my mind? Let me know in the comments.