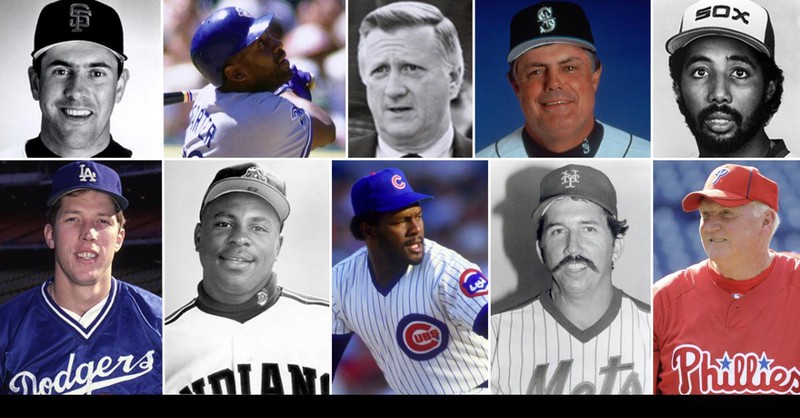 In my last baseball post I went over this year's MLB Hall of Fame ballot that was sent out to the members of the BBWA (Baseball Writers of America Association) for voting. Yet they aren't the only candidates for election this year. Ten former players, managers and executives will be considered for election by the Today's Game Era Veterans Committee.
Veterans Committee

The Veterans Committee was initially set up by Commissioner Kenesaw Mountain Landis in 1939 to review 19th century players for induction into the fairly new Baseball Hall of Fame. As the years went by the committee became a second chance for candidates who were on the Hall of Fame ballot but not elected by the writers and also used to vote for umpires, managers and executives.

The Veterans Committee was usually made up of Hall of Fame players who worked to get their buddies into the Hall whether their stats measured up or not. If you look over stats of players in the Hall and wonder how in the world they were ever elected, chances are they had a good friend on the committee.
That being said the committee also enshrined a number of deserving players who were originally overlooked in the voting process. Ernie Lombardi, Ron Santo and Chuck Klein come to mind as I am writing. So it has been good and bad.
Revisions

The MLB Hall of Fame Board has changed the setup of the Veterans Committee many times over the years in an attempt to make sure only deserving candidates are elected.
Currently there are four separate committees who are responsible for reviewing candidates based on the era in which they played. One committee meets every year for review so the same candidates aren't considered annually.

This year the Today's Game Era committee will vote on ten candidates chosen by a screening process set up by the Hall. Players, managers and executives whose greatest accomplishments occurred from 1988 to today are considered for election. 16 voters chosen by the Hall can vote for up to 4 candidates on this year's ballot. 75% of the total ballots is needed for election.
This Year's Ballot

10 people comprise this year's Today's Game Era Ballot: 6 players, 3 managers and one executive. If I was voting (still waiting for my ballot Cooperstown), there is only one candidate I would select. Some on the ballot are very close, but in my mind not quite Hall of Fame material. And a few make me scratch my head.
My Vote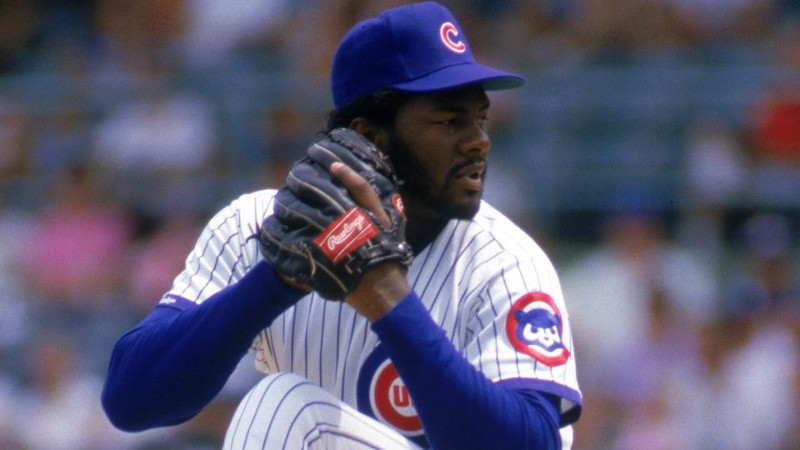 I think Lee Smith is the no-brainer member of this year's ballot and I still wonder how the BWAA never elected him. There was nothing major league hitters feared more in the 80's than playing a day game at Wrigley Field and having to face Lee Smith in the late innings as shadows started to cross the field. It was practically unfair.
Smith is third place on the all-time saves list with 478 and unlike the two guys in front of him (Rivera and Hoffman) he had to pitch multiple innings many times to earn them. He led the majors in saves twice and led the National League in saves two more times. He was consistently one of the top relievers, if not the top reliever, in MLB for a fifteen year span that included seven all-star game appearances. He was a true fireman, not like these overrated one inning closers we see today.

If he doesn't get elected this year I'm going to be pissed. My favorite Lee Smith memory came back on Mother's Day 1993. Smith was pitching for the Cardinals that year and came into the game in the 8th inning to protect a three run lead in a bases loaded situation against the Phillies. Light hitting Mariano Duncan came up to the plate to face the intimidating Lee Smith. You would think the almighty Smith would strike his ass out right? Nope. Duncan hit a grand slam and the Phils won the game.
Why is that my favorite Lee Smith memory? Duh, I'm a Phillies fan. Why is this story relevant here? I remember this moment from more than 25 years ago like it happened 5 minutes ago. Why? Because Duncan hit that unlikely slam off of one the best relievers of all-time. It was like Uecker homering against Koufax. You don't forget the rare time your team got the best of a Hall of Famer. Put the man in the damn Hall already!
Hall of Very Good

I think the rest of the players on the ballot are more deserving of the Hall of Very Good. They either had some big moments or compiled some nice stats over a long time.
Harold Baines: Baines compiled some pretty lofty stats in his career. 2866 hits, 384 HRs, 1628 RBIs with a .289 avg. However those stats look less appealing when you realize he played 22 seasons. He led the AL in slugging % one time and topped 100 RBIs in a season twice. For a man who primarily played DH, he doesn't have the numbers for Cooperstown.
Albert Belle: Belle's peak seasons were awesome, but hip injuries cut his career short. I'm on the fence with him. He only played ten full seasons and parts of two others so his overall career stats don't scream HOF. 1726 hits, 381 HRs, 1239 RBIs with a .295 avg. Yet when he was healthy he tore up the American League. His 1995 season was one for the ages: .317 50 HR 126 RBI 121 Runs 52 Doubles in only 143 games due to the shortened post-strike season. He is the only player ever to hit at least 50 HRs and 50 Doubles in one season. Led the AL in HRs once and RBIs three times. Those are tremendous numbers, but the there is one skeleton in Belle's closet. He was caught with a corked bat in 1994 and suspended by MLB for seven games. Belle is close, by I think he barely misses the mark.
Joe Carter: Carter had a solid all-star career, but I don't think he did enough to make the HOF. 2184 hits, 396 HRs, 1445 RBIs with a .259 avg in 16 seasons. He did lead the American League in RBIs one time. Of course he will always be remembered for his World Series winning home run in 1993 for the Blue Jays. The thought of it still makes me sick to this day. (It was against my Phillies you know.)
Will Clark: To be honest I'm surprised Clark even made the ballot because I don't believe his numbers are good enough even merit discussion for induction. 2176 hits, 284 HRs, 1205 RBIs with a .303 avg in 15 seasons. He led the National League in RBIs and runs scored one time each. You have to respect a hitter with a .300 avg in that many seasons, but his career stats don't add up to HOF levels.

Orel Hershiser: Hershiser is best remembered for his Cy Young award winning season of 1988 when he went 23-8 with a 2.26 ERA and pitched 8 shutouts. He had a few other pretty good seasons, but most of his career was rather pedestrian. 204-150 win/loss with a 3.48 ERA and 2014 Ks in 18 seasons. Throw out 1988 and those numbers look a lot worse. Not even close in my book.
The Managers

Three managers are included on the ballot this year: Davey Johnson, Charlie Manuel and Lou Piniella. If any of them make it I will be shocked. I don't think they are even close to being Hall worthy.

Each man piloted exactly one World Series winning team. 1986 Mets (Johnson), 1990 Reds (Piniella) and 2008 Phillies (Manuel YAY!). Johnson was gifted with a loaded roster in the Mets, but outside of 1986 they always underachieved. Piniella had many great teams in Seattle, winning a record 116 games in 2001, but never made the World Series with any of them. Manuel's Phillies won 5 straight division titles, but only have the one championship to show for it.

I think Piniella was a good manager, but he doesn't have a Hall of Fame track record. I think Johnson and Manuel managed to fill out starting lineups without screwing up too bad. I wouldn't have hired either of them, let alone send them to Cooperstown.
The Executive

The final member of this year's Today's Game Era ballot is the most famous of them all. "The Boss", George Steinbrenner.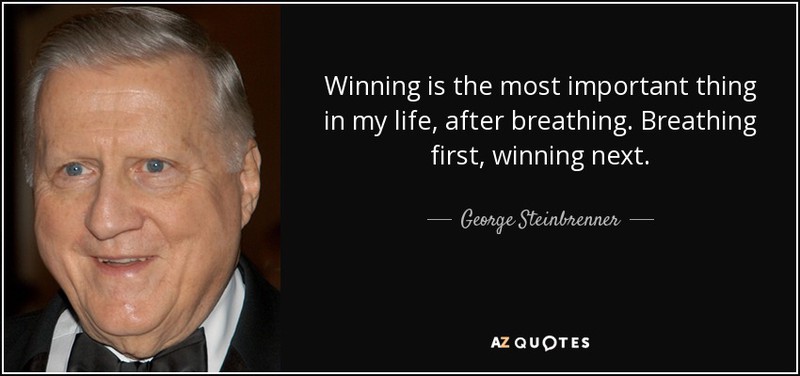 I hear a lot of people saying he deserves to be elected. I have no idea why. For what, spending a lot of money? What did he add to the game besides controversy?
The Yankees were a pitiful franchise from the mid-60's to the mid-70's. Steinbrenner purchased the team in 1973 and by 1975 they won the AL pennant. They followed it up with back-to-back World Series titles in 1977 and 1978. You know what George's contribution was? Signing checks. Gabe Paul was the G.M. most of those years and he put those championship teams together. In fact he had stop George from trading a young Ron Guidry before the 1977 season for Bucky Dent. Paul made a new deal where they gave up squat for Dent.
Gabe Paul quit in 1977 because he was tired of Steinbrenner's crap and the Yankees fortunes slowly declined as George made himself the de facto G.M. and hired sock puppets to wear the title and make him coffee. The Yanks were mediocre for most of the 80's despite shelling out big contracts for free agents. When Steinbrenner was suspended in 1990 for shenanigans involving Dave Winfield, the Yankees front office was free to build a team from the ground up. That resulted in the dynasty of the late 90's.
So essentially the Steinbrenner years can be summed up like this: when George ran the team they stunk, when he hired others to do it they won a lot of World Series. I don't think anyone deserves to go to Cooperstown for writing checks.
Summation (finally right?)

So those are my thoughts on this year's Today's Game Era Hall of Fame ballot. Finally send Lee Smith to Cooperstown, where he should have been enshrined years ago, and send the rest packing. What are your thoughts? Should Smith be elected? Am I neglecting somebody else's candidacy? Let me know in the comments and thanks as always for reading.