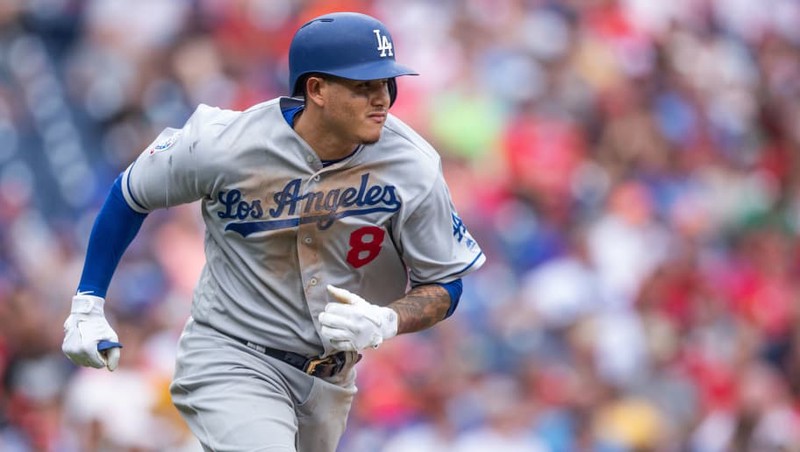 My favorite baseball team is the Philadelphia Phillies and when I was a kid one of my favorite Phillies was Pete Rose. Why? Because of his hustle. Pete was never one of the most talented guys in baseball, but his hard charging style of play made him one of the best. The man played every game like it was a World Series Game Seven.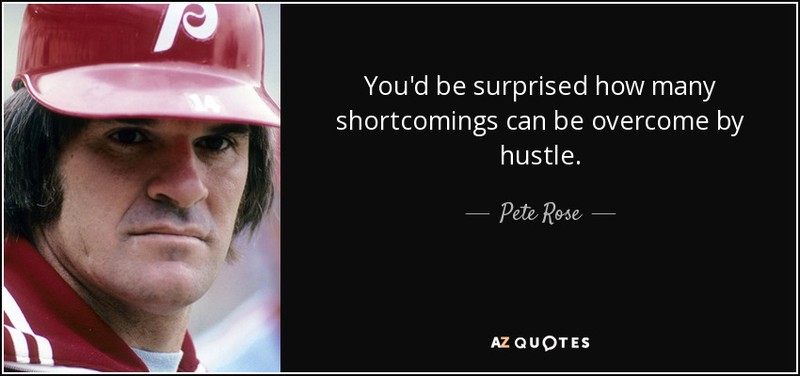 Manny Machado is one of the biggest stars of MLB baseball today. He definitely is one of the most talented players in the game. That's what makes his actions and response to his play in Game 2 of the NLCS so disappointing.
The game was still scoreless when Machado came up to bat with two outs and nobody on base in the fourth inning. Manny hit a grounder towards the hole at shortstop, but it was flagged down by the Brewers Orlando Arcia. Arcia sure seemed to take his sweet time in making his throw to first base and it became obvious why as the cameras showed Machado taking a nice little jog towards the base. Machado out by a mile.
During the regular season some players pull this crap with the excuse they can't run out every play or they wear themselves down too much as the season progresses. I've always found this excuse appalling (I wonder what Pete Rose thinks, Ha!). You're paid to play, play hard! Earn those big paydays.

But in the playoffs, I couldn't imagine any player taking this approach. The Dodgers had already lost Game One and at the time of Machado's at-bat the game was still scoreless. Hard to score if you're not on base and it's really hard to get on base if you don't run.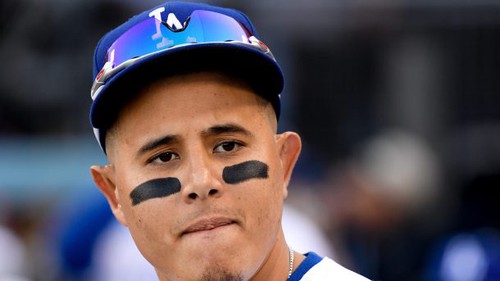 Even more infuriating than Machado's lackadaisical play was his response to all the criticism he received for it.

In an interview with Ken Rosenthal (a reporter I like, even if he always wears those stupid bowties) before Game 3 Monday night, Machado said there was no excuse for his lack of hustle, he isn't suffering from any injuries. Then he said he has been playing this way for eight years, which is funny because this is his seventh season in the Bigs, and he isn't going to change.
"Obviously I'm not going to change, I'm not the type of player that's going to be 'Johnny Hustle,' and run down the line." - Manny Machado.
Good Grief. First of all it's "Charlie Hustle", the nickname given to Pete Rose by Mickey Mantle. Second he could have said something like sorry, I just had a brain fart and it won't happen again. Nope. He just flat out admitted he is a lazy ballplayer. I can only imagine what his teammate Chase Utley thinks about that. For those who don't know, Utley spent the bulk of his career in Philadelphia and is universally loved by all for his hustle. Need an example? Watch this video.

Did you watch? After clearing the bases with a double, Utley scored from second on a groundout to the pitcher. Let me repeat that: HE SCORED FROM SECOND BASE AFTER A GROUNDOUT TO THE PITCHER! That's how you hustle.
Any sane manager would be pissed off about Machado's lack of hustle and his response to his critics. Not the Dodgers manager Dave Roberts. On Monday he told the press he didn't think it was an issue that needed to be addressed, he doesn't think it's disrespectful to his teammates, nobody's perfect, players who play hard all the time are hard to find and a bunch of other dumb shit. Sorry Dodger fans, your manager is an idiot.
Seriously, Roberts is OK with Machado not hustling because he'll pop a home run here and there. If you're looking for a reason why a super talented Dodgers squad can't win the World Series, start at the top. The manager doesn't care if his guys play hard. Unreal.
Manny Machado is going to be a free agent after this season is over and some team is going to give him a giant contract in the range of $300 million. My Phillies will be one of the teams chasing him, the front office has been drooling over him for years. Now I'm wondering if it will be a good investment by any ballclub. The man has the talent, there is no question about it. But the drive? If he can't fire himself up to bust his butt to try win a playoff game, how much motivation will he have after landing a fat guaranteed contract for mind-blowing dollars? Will he be one of those guys who gets the big deal and then lets his game flounder because he already got paid? Remember he ain't gonna change, he said so himself.
I can picture it now. A beautiful sunny day at Citizens Bank Ballpark, the Phillies latest acquisition Manny Machado leisurely strolling down to first after hitting a grounder and getting thrown out by a mile. Want to know how the Philly fans will react?
Thunderous Boos. That lack of hustle isn't appreciated in Philadelphia. Don't forget we are the meanest fans in baseball. Not really, but we don't mind the reputation. And Manny will still have the support of his manager because Gabe Kapler is as big of an idiot as Dave Roberts.
What do you think? Am I overreacting? Should I cut Machado some slack? Or do you think grown men being paid millions of dollars to play the game should put a little effort into it, especially when a championship is on the line? Let me know. All comments are welcome whether you agree with me or not, but I can't promise I won't throw a boo your way. I am a Phillies fan after all.