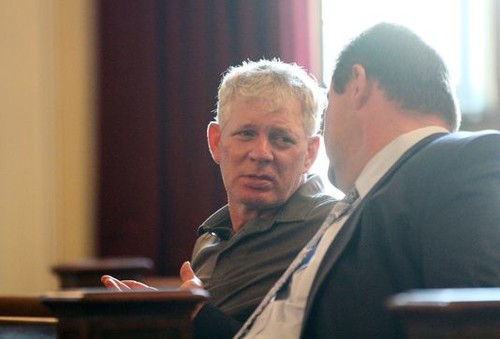 I'm a life-long Philadelphia Phillies fan and believe me, it's not always easy. If you happened to catch their inglorious slide in August and September you'll know what I mean.
One bright spot in a particularly dreadful run for the Phils was in 1993 when they came out of nowhere to win the National League Pennant. Even though they fell to the Toronto Blue Jays in the World Series, that team revitalized the fan base and is still fondly remembered today 25 years later.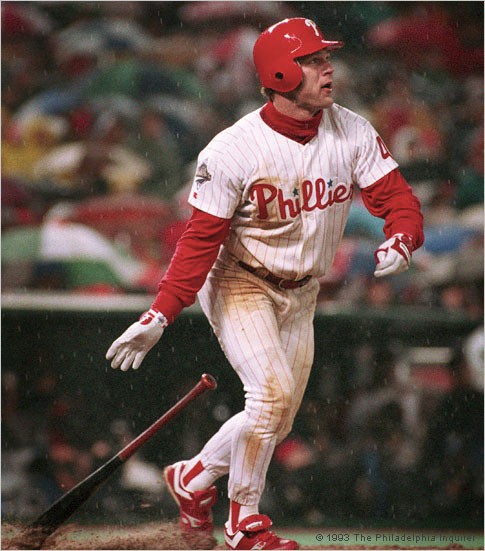 The biggest star on that team was "The Dude", Lenny Dykstra. Damn I loved that guy. With a uniform covered in dirt and the biggest chaw of tobacco in the entire league in his cheek, Dykstra hustled harder than anybody. He scored 143 runs that year, the most runs scored by anybody in the National League in 50 years.
He was the spark plug that made the Phillies go. He should have been MVP, but the stupid writers gave it to Barry Bonds instead. 25 years later and it still pisses me off. The Phils wouldn't have gone anywhere without Lenny and he led them to the World Series. Barry Bonds and the rest of the San Francisco Giants missed the playoffs. Screw em.
Unfortunately 1993 was Dykstra's last full season in the major leagues. He had serious back problems and only played parts of the next three seasons before retiring. He could have quietly ridden off in the sunset with his legacy as a Philadelphia sports icon being his lasting memory, but doing anything quietly was never his style.

Lenny's life has been quite the mess since his retirement. He tried to build a financial empire through various businesses he started or purchased, but it only led to multiple lawsuits and eventually bankruptcy. In 2012 Lenny was sentenced to 6 1/2 months in prison along with 500 hours of community service and a $200,000 fine for a combination of money laundering, concealment of assets and bankruptcy fraud.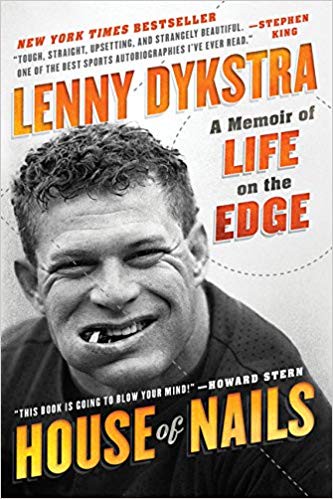 Dykstra served his time and I had hoped he would turn his life around. In 2016 he wrote a very entertaining book called House of Nails. It's a fun read, but I have hard time believing many of Lenny's stories. Whether they are true or not, they are amusing.
Dykstra doesn't own up to any of his legal problems in the book, instead he manages to blame just about everyone under the sun for his troubles. That was unfortunate because it led me to think he didn't learn any lessons while in prison. Recent incidents proved that thought to be true.
Today Lenny was indicted in New Jersey on drug charges and for making a terroristic threat to an Uber driver during an incident last May. According to the driver, Dykstra ordered the car service and tried to change his destination after entering the vehicle. The driver said he would have to re-submit his ride on his phone and alleges Dykstra pointed a gun at him while telling him to drive.
Lenny's side of the story is the driver threatened him with a weapon and tried to kidnap him. What we do know for fact is the driver drove straight to the local police station blaring his horn before stopping the car and running inside to report Dykstra. The police didn't find weapons on either person, but did find cocaine and meth on Dykstra.
Dykstra's story doesn't hold water since the driver drove straight to the cops, yet in court today he still maintained his innocence. Lenny is looking at 10 years in jail if found guilty. His prior convictions ensure he'll get a maximum sentence.
It's sad to see former heroes fall so low. Obviously Lenny needs help and I hope he gets it. In the meantime I'll have to try to remember him in the best of times.