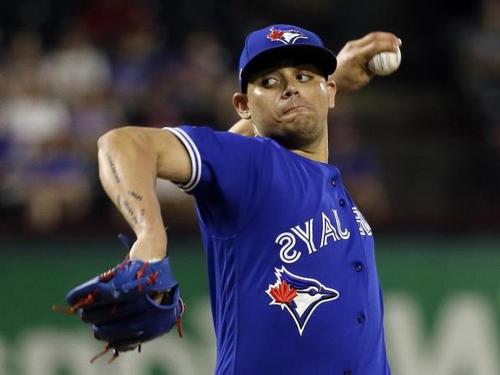 On May 8th, 2018, Roberto Osuna, closer for the Toronto Blue Jays, was charged and arrested for assaulting his girlfriend. He is eligible to return August 4th and despite the potential for fan backlash the Blue Jays have said that he will remain their closer when his suspension is over.
Blue Jays GM Ross Atkins said that the organization had a tough decision to make but they decided to bring him back saying ""We're running a baseball team and our goal is to win championships. Roberto could very well be a part of that". He also added "I think the characteristic or the word that comes to mind when you talk about that is empathy," He said. "And that's not just for Roberto, for everyone involved. That's where we're going to spend our time and energy is on being empathetic. We don't have a background in investigations."
I understand that the Jays are in it to win it, but where do you draw the line when it comes to players actions in their personal lives? Should it matter what a player does off the field in his own time, or should there be consequences for bad behaviour?

I absolutely agree with MLB suspending Osuna for his actions, but I also agree with the Blue Jays decision to reinstate him as their closer when his suspension is over. It all boils down to innocent until proven guilty. Osuna's next court appearance is July 9th in Toronto and his lawyer has said Osuna will plead not guilty.

If Osuna's suspension is over before his trial starts then he should be allowed to play on the basis that he is innocent until proven guilty and the fans should give him the benefit of the doubt. But if he is guilty, then I would have to say that his career as a Blue Jay or even in MLB would be over which would be a tragedy in it self!