How many times have you heard someone say "It is only one game" during the 162 game baseball season? My guess it is probably quite a few.
And no matter how many times someone responds "All 162 are important!" people just don't listen.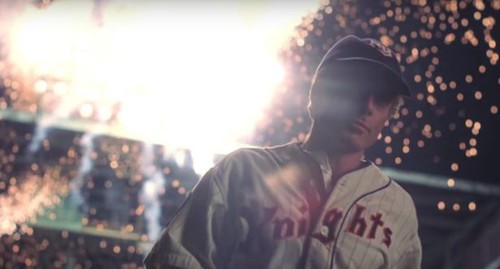 Well today, The Chicago Cubs, Milwaukee Brewers, Colorado Rockies, Los Angles Dodgers and all of their fans now realize that every single one of the 161 games leading to today were all essential. In fact they were all as important as the two games about to be played today.
After 161 games played, the Cubs and Brewers are tied. So are the Rockies and Dodgers.
Who the hell wrote the script for this ending?!
Brilliant!
And it might not even end today.
If The Cubs and Brewers have the same result today, they will need to play in a one game playoff in order to decide who gets a day off before the Division Series and who needs to play a one game wild card game in order to move on to that series. The same holds true for the Rockies and Dodgers.
Although exciting, playing one winner-takes-all game puts tremendous stress on a pitching staff right before entering into a playoff series. Having to play two of them in a row would be terrible.

So the next time you watch a game in May and your team blows it by some bonehead mistake, be careful about thinking "It's only one game.

More importantly, if umpire Joe West steals a game from your team by... being Joe West, you should storm the league office and demand he finally be fired. (Hell we should all do that anyway.)

In case you were wondering, here is today's schedule:
Dodgers at Giants at 2:05 P.M. Central
Cardinals at Cubs at 2:20 P.M. Central
Nationals at Rockies 2:10 P.M. Central
Tigers at Brewers 2:10 P.M. Central.
Wow they are all on at the same time. Looks like you need to hit a bar with about 900 TVs so you can watch all these games and the NFL at the same time.